The city of Dallas is a major city, but not usually as glamorous as cities like L.A. or New York. But it's also my hometown and holds a special place in my heart. That's why I'm glad to see Marie Madore come out of Dallas and make a name for herself, even if she had to move to L.A. to do it (she now travels between both cities). Now, even amongst all the Insta-models of LA, Marie Madore stands out for her crazy body proportions and curves. Especially for an Asian girl. Check our sizzling photoshoot with Marie.
It's been a couple years since we last had you, and you've blown up since then. What do you attribute to your amazing success on social media?
Yes, it has been and I've missed Y'all! It has been a crazy 3 years so far. I've learned so much ins and outs in this industry, but in so many others as well! I believe that having an open mind and determination is key to any success. Especially confidence, commitment and a positive attitude. And I am so very thankful and blessed that it's got me to where I am now.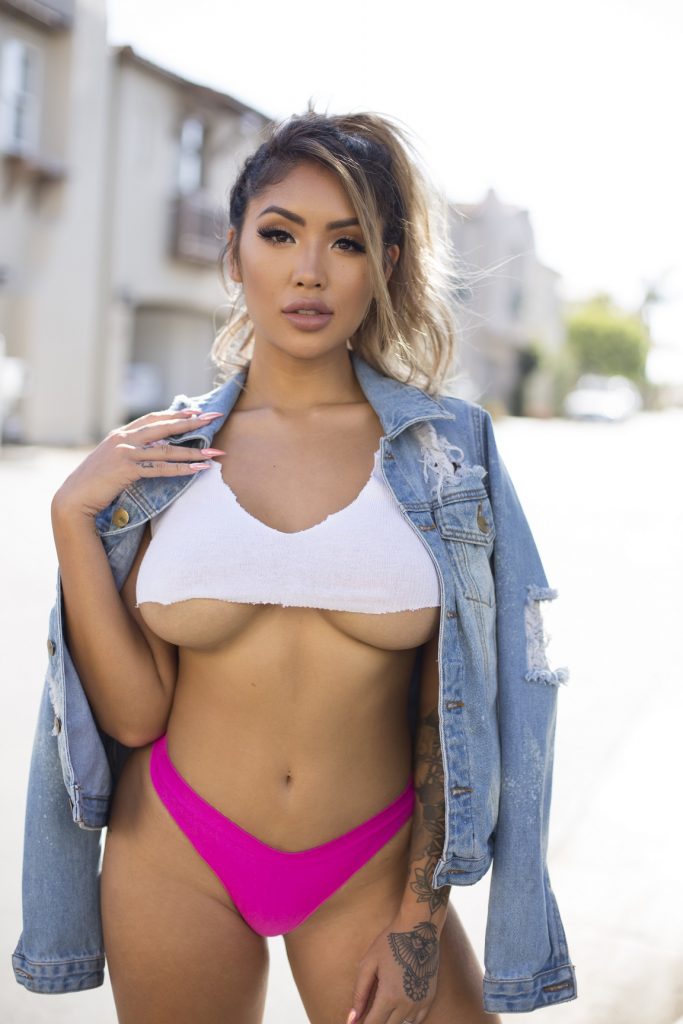 You've also moved to Los Angeles part-time. As we all know LA can be a dangerous place for a model. Since you're more experienced now, what are your top tips for aspiring models moving here who may be naive to the game in L.A.?
Yes, I have and it has been a game changer for my modeling career. As in the best choice I have done for myself thus far. LA is the city of dreams so it is really saturated with people who are driven and want the same thing. Although it seems like a competition, I feel like that's the beauty of the city because it pushes you to hustle and stay on top of your game. If I'm not doing anything productive or beneficial for my modeling, I'm definitely wasting my time and not taking it seriously. Nothing is handed to you. You have to earn it; in every aspect. My advice is to be consistent. Whether if it means booking multiple shoots to have content to put out regularly or networking and emailing companies to work with them until they've remembered who you are. I've made sure I was busy all the time, working on something new or booking events to make sure I was always seen. I didn't want to be one of the models who just went viral for a few months and did nothing with her career. I'm a go-getter.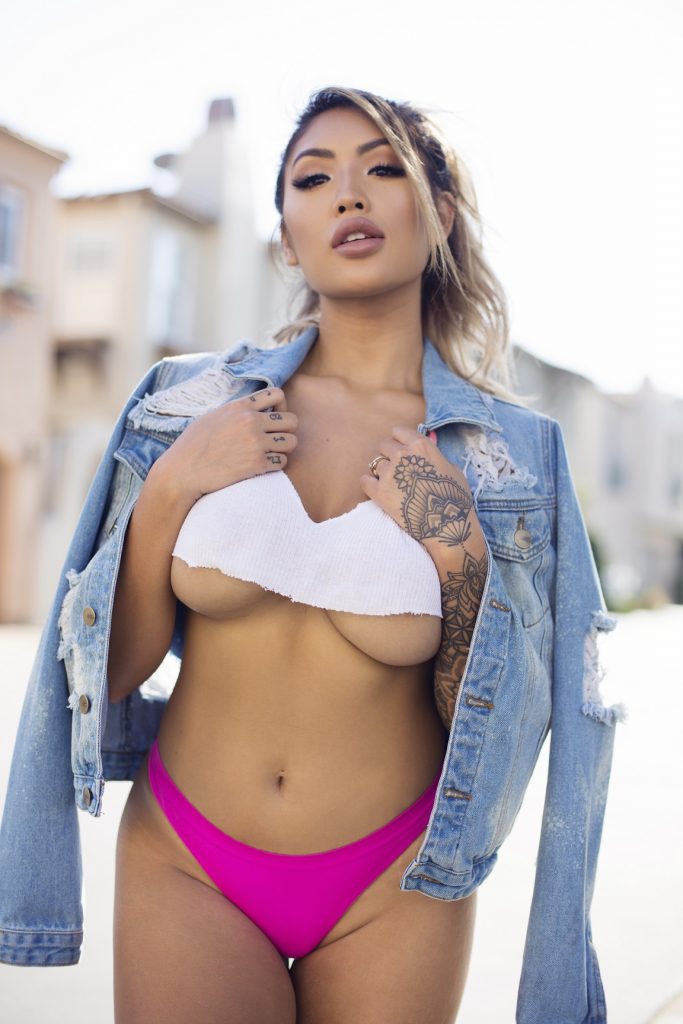 What's the craziest thing you've experienced or seen here in LA?
That what you hear about Hollywood… the good and the bad… it's all true!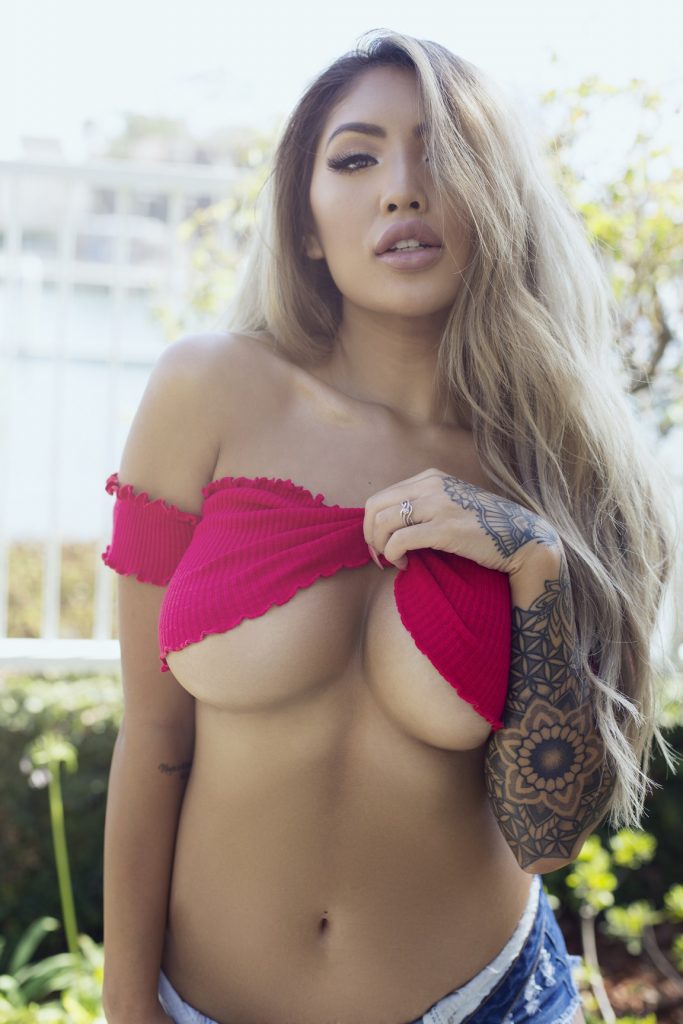 Now that you're getting all sorts of opportunities, what kind of events/plans/businesses are you working on?
If I'm not touring with car shows, I'm either doing a meet and greet somewhere in the world or hosting clubs. I make those "meet and greets" my first priority because I get to meet the people that support me and got me where I am today. It such a sweet, personal moment for me. To have a connection with my fans and actually meeting them face to face. It still seems so surreal to me. But other than the car industry, I've been working a lot on the more beauty and fashion side. I will probably put out more merchandise soon and hopefully a calendar finally since that's the most asked question lol. But I'm the kind of person that wouldn't put anything out if I don't love it. I want my followers to enjoy my work and know that I've worked really hard on it. I also am working on a business that I'll be announcing soon :)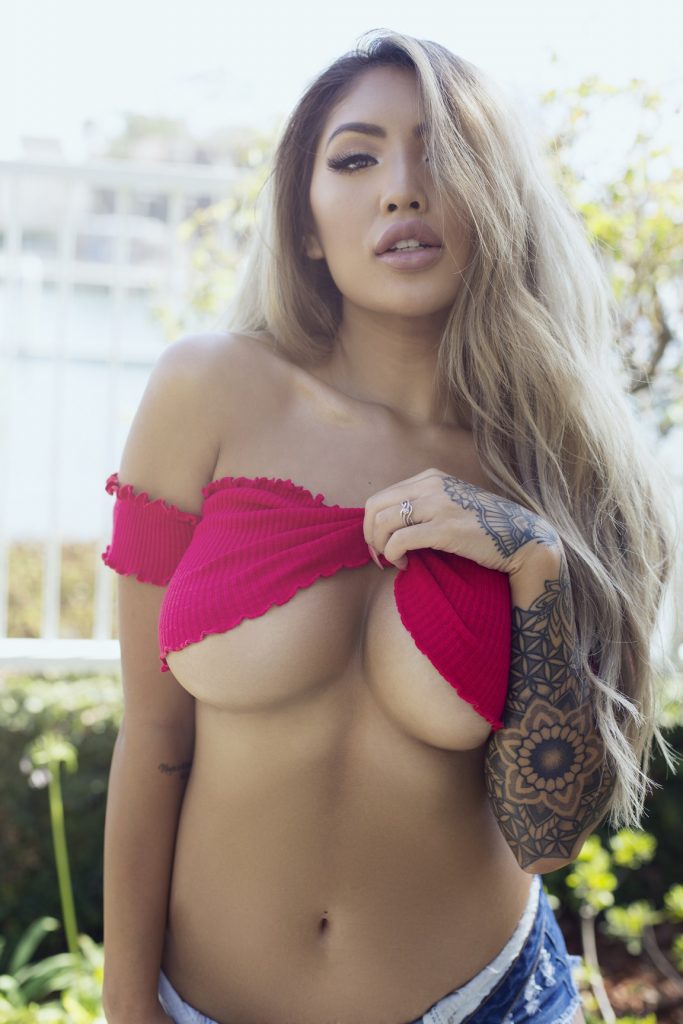 What is your current biggest struggle?
My current biggest struggle is a balance. Although it seems like I've got it all together, it's really the complete opposite! Lol I don't really post personal things so it doesn't seem like I have a hard time balancing things but I do. As a mother, it's really hard especially when modeling is your full-time job. I still need to learn how to balance my schedule. I still need to learn how to balance my diet lol, but it's normal when you don't have your shit together like you want. It's life. But I am trying my best and I want to give myself a pat on the back sometimes cause man there are things I get done that I never thought I would get done. Must be the "mom" in me haha I feel like I live a double life. I mean I kinda do!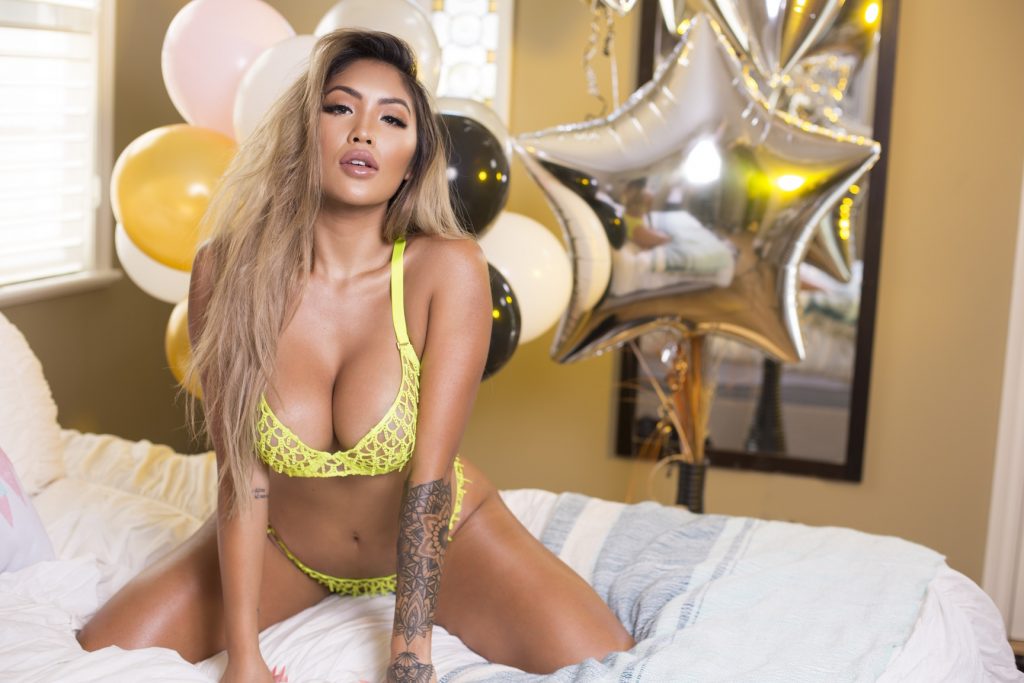 What are your best social media tips?
How can someone grow their social media like you have? Know what your followers like to see and don't like to see, then create consistent content. You never know what can go viral and blow you up! But knowing your fans is very important! Be active and engage with them.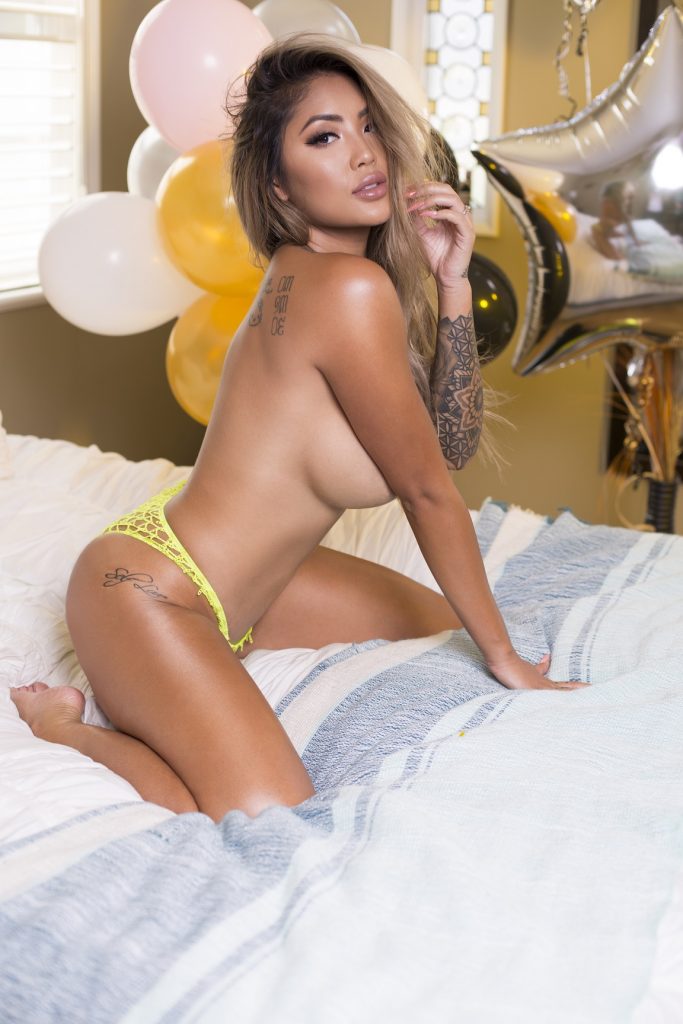 Last time you had a boyfriend, what about this time?
This time I do have a boyfriend. But a real man this time :) Dating as a model is tough because you have so many different guys trying to get at you.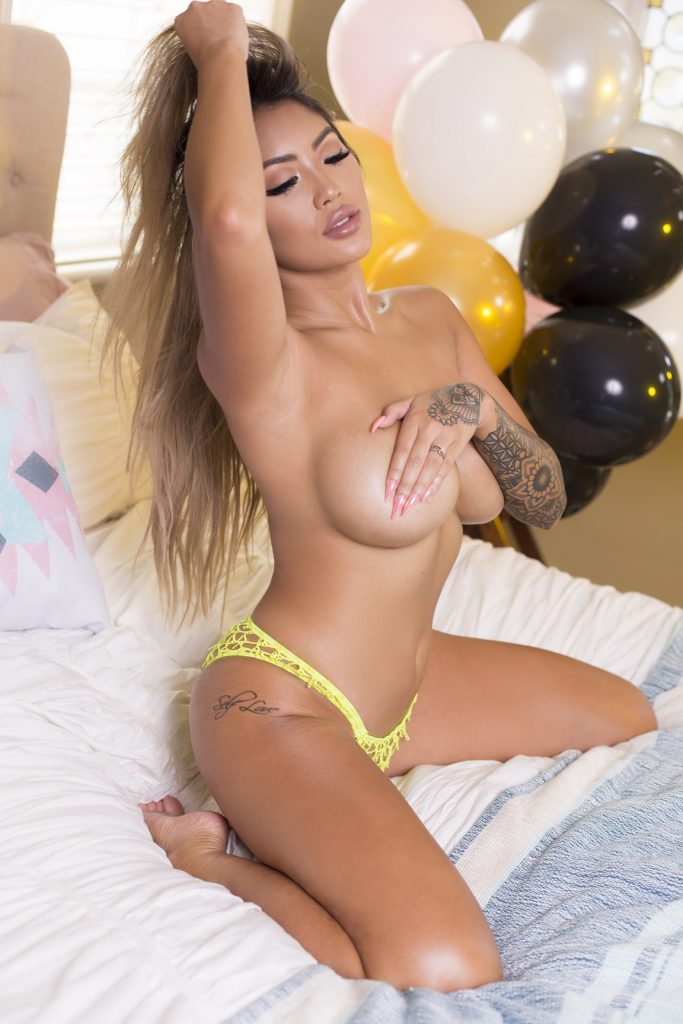 How do you pick the right one when you have so many different options?
If I'm interested, I would just get to know them until I find a turn-off. Sometimes it's instant. It can be anything. Mostly characteristics are the first thing I notice about a guy.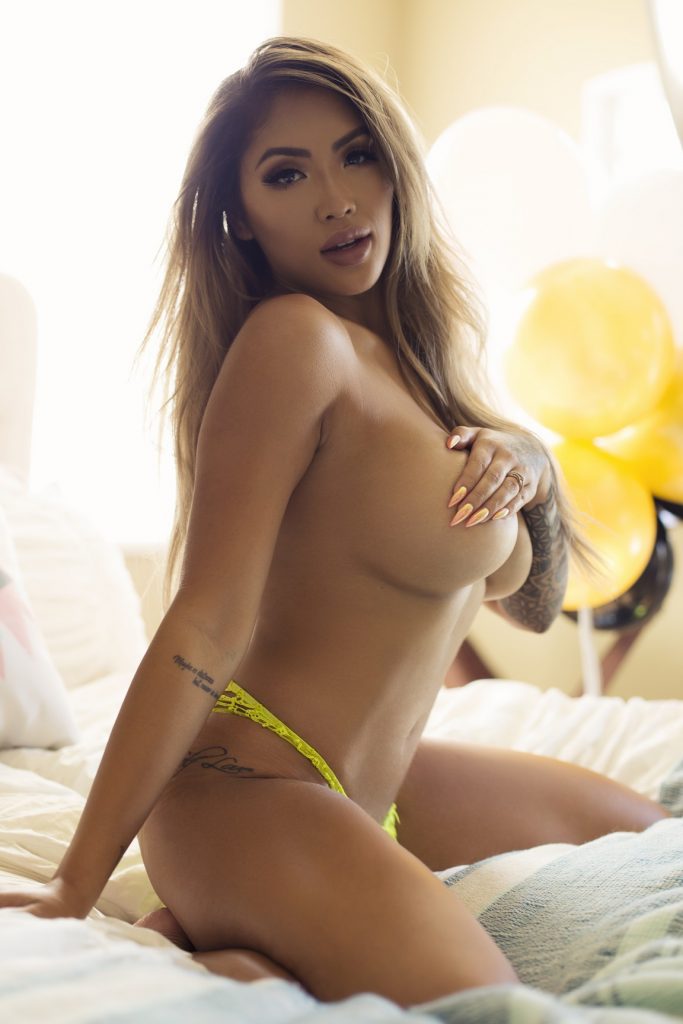 Can you date an Average Joe now? Or do you have to date someone who's rich, good-looking, famous or has some kind of extraordinary trait?
I say yes. I can date an Average Joe. Looks, money or a title mean nothing to me if you can't treat your woman with the utmost respect and make her feel like the only woman in the room. But I wouldn't call a man who has a good head on his shoulders an Average Joe.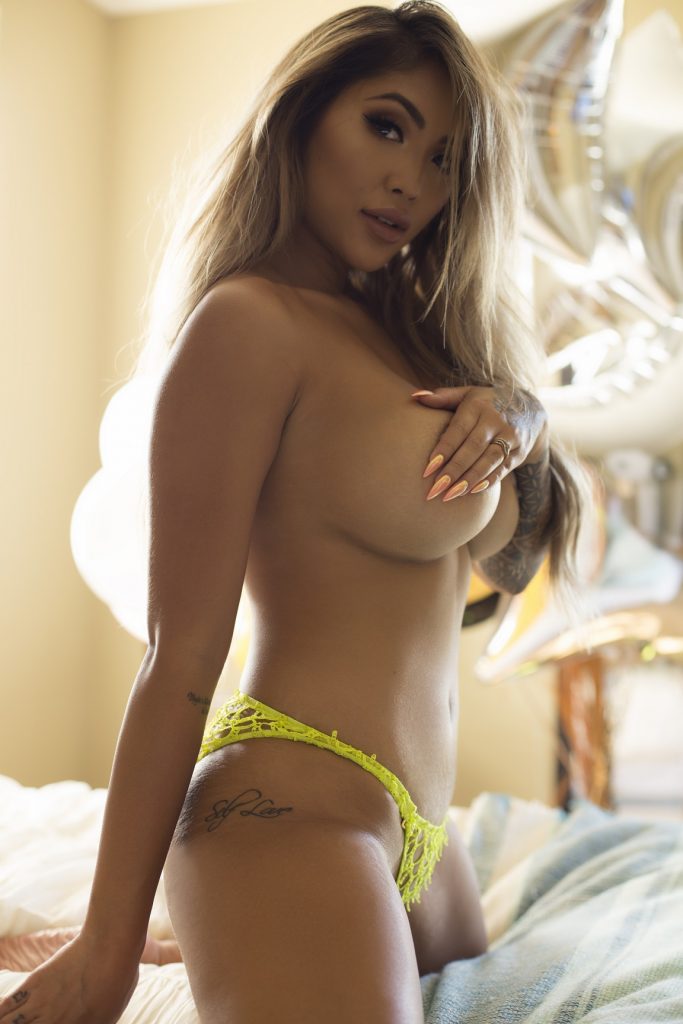 What are 3 things guys can do to become better at dating?
Manners. Don't forget about the old fashion manners. Honesty. Don't lie about yourself to look or sound better. Be attentive. Always make sure she's comfortable in conversation with you mentally and physically.
During your single life, you probably get quite a few DMs. Have you ever had a famous celebrity DM you and what did they say and what did you respond?
Sadly yes lol I usually don't respond. They always want to "get together and work sometime" and if I do reply, I'd say "Okay let's do it! What are you thinking?" (Work wise) and see their response. Usually, it's nothing serious or they just want to "chill."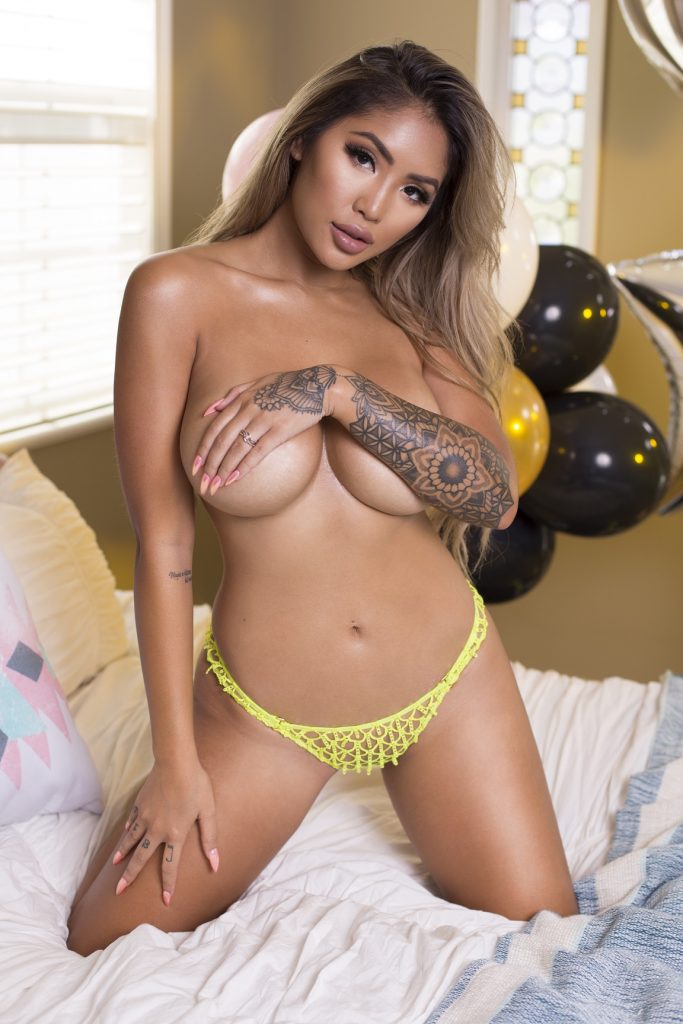 How has social media changed the dating game in your opinion? Has it become better or worse?
I feel like it's both good and bad. Good because you can check them out and get a feel on how they kind of are through their profile quick and easily and bad because there are way too many catfishes out there! Can't trust anyone these days!
Find her at:
Instagram
Facebook
Snapchat: marie_madore
Written by Hugh Huynh