A Chinese elderly man was visiting his daughter on New Year's Day, but was unfortunately murdered by a heinous man who will be serving a minimum of 19 years in jail.
Nathan Richardson, the 19-year-old murderer, was attending a New Year's Eve house party, where he snorted cocaine, indulged in ecstasy, smoked marijuana, and consumed alcohol.
It was reported that he got kicked out of the party at 8:30 AM and started walking around the streets, eventually encountering Xenqing Xu, a 67-year-old grandfather who was going out for a morning jog.  Xu was visiting from China and was staying with his daughter, Diana, since the summer of 2016.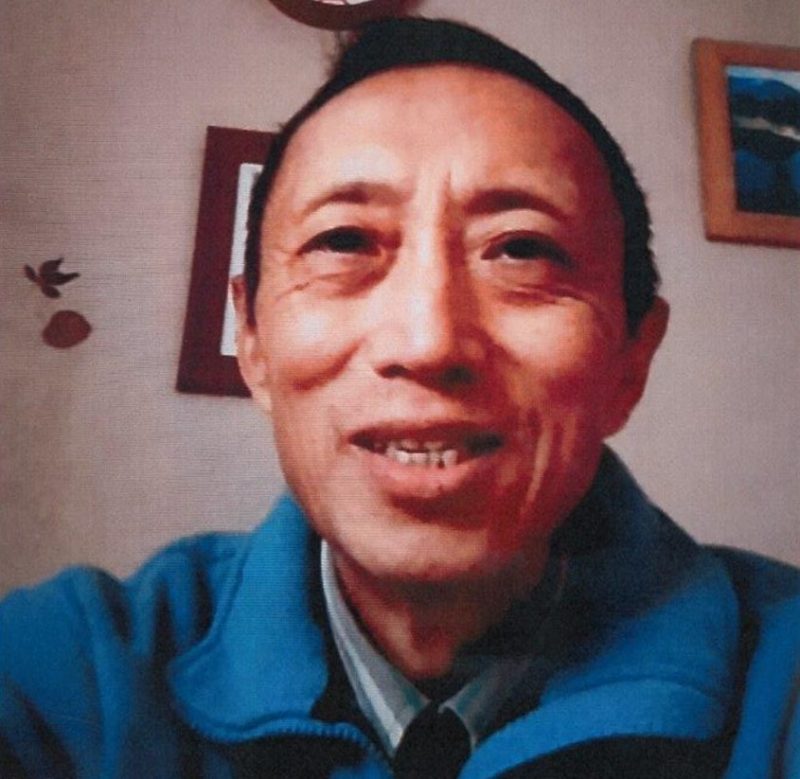 The motive of this attack and murder is still unknown.  Richardson started physically assaulting the old man to a point where he fell unconscious and started stripping him naked except for his t-shirt.  He began dragging Xu's body to the street in front of a community center.
That's when two community center workers saw Richardson and began to intervene; Richardson then started to flee.  Witnesses stated that they saw Richardson kicking Xu and yelling, "F-ck you, get in there you bastard."
Xu was pronounced dead two hours later in the hospital.
Xu had suffered from serious injuries, where 28 areas of damages were on his head and neck, including lacerations and bruising of his genital area.  Tests and examinations also showed that Xu had broken facial bones, broken teeth, bleeding in the brain, internal bruising, and head scrapes from being dragged on the cement.
Richardson fled the scene and ran to his friend's house for shelter.  His friend was identified as Luke Jenkinson.  Richardson changed and washed his clothes at Luke's house.  Jenkinson denied having knowledge about the murder when he facilitated Richardson, but the court still sentenced him to two years and nine months in jail for assisting the murderer.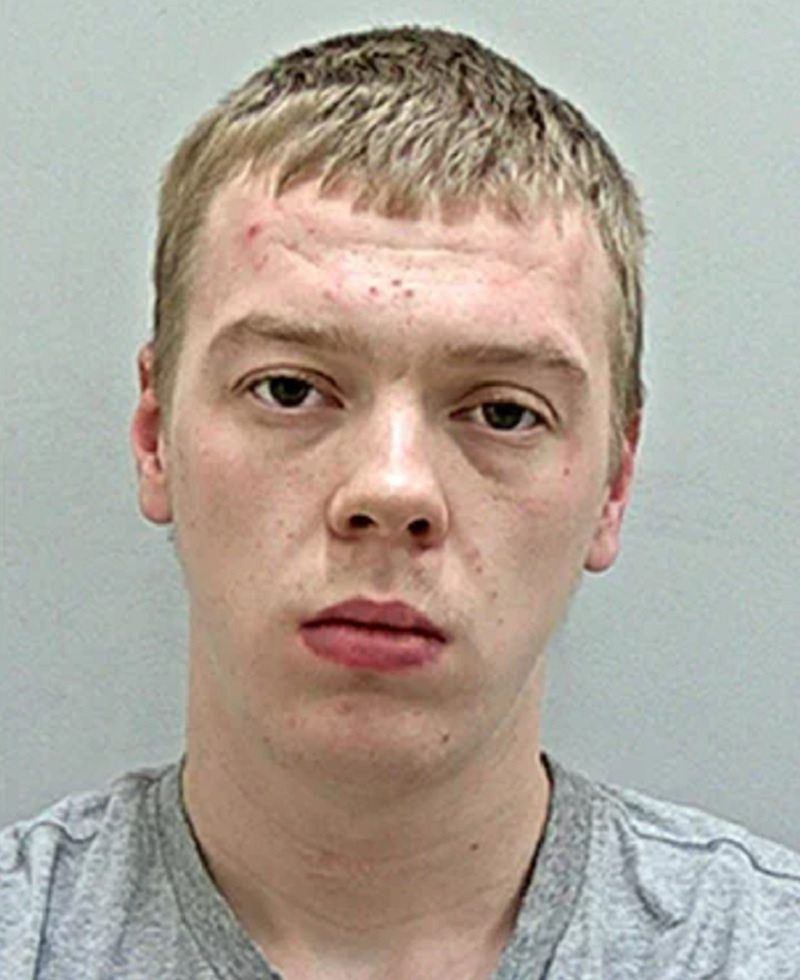 Richardson cleaned himself up and admitted what he had done to his friends and family through text messages, even making some racial comments about Xu:
Goin jail. Think I killed sum1 (sic)."
"F-cked sum chink up. Bodied him. I think pure crime scene – his head's gone."
After Richardson saw the story about the murder on a local news station:
"I've killed someone, it's unnatural what I've done. I've just done some guy I backhanded him and he weren't moving, I have done it.
"I kicked and stamped his head a few times. I pulled his pants down and pulled him by his balls."
Richardson denied dragging Xu by his genitals and lied about Xu assaulting him first.  He has a criminal record with 45 previous convictions, including assault and battery.  He was sentenced to serve life in prison, with a minimum service of 19 years.
Judge Mark Brown stated to Richardson when giving him the sentence:
"The precise circumstances of the encounter are not clear but there is no doubt that you attacked him in a brutal vicious and very cruel way.
"He was subjected to a sustained and callous assault to his head and neck and I am satisfied he suffered additional degradation when you removed his lower clothing and dragged him along the street.
"You were seen to be struggling with what was thought to be a roll of carpet which you were pulling along the street. In fact it was Mr Xu.
"This was undoubtedly an unprovoked and very cruel attack on an entirely innocent man after you took alcohol and a cocktail of drugs at a party.
"He was simply in the wrong place at the wrong time and he was of no threat or challenge to you. The attack was ferocious and sustained.
"You literally left him dying in the gutter and your only concern afterwards was to evade arrest.
"I don't accept that this was down to the fact that you were drunk and acting in panic."
Judge Brown added a statement:
"Such is the stress that this family have found it difficult to put into words the impact of his death upon them, but it is clear to me from Mrs Xu, as she is present in court and the distress written on her face, that the impact upon her and her daughter simply cannot be calculated."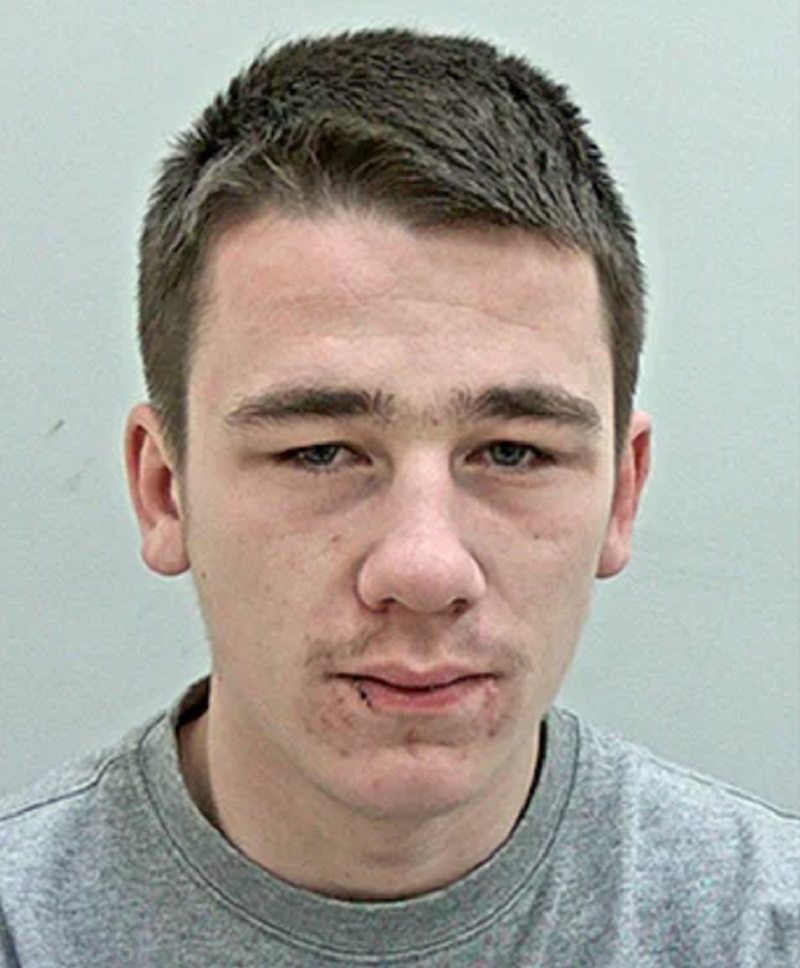 After the sentencing, DCI Gary Brooks from the Lancashire police station commented:
"In my 24 years with the police, I can honestly say I've never seen injuries as bad as those inflicted on Mr Xu.
"When he left the house on the morning of 1 January he had no reason to believe he might not make it home.
"His family, who have been left devastated by his death, had no reason to think it would be the last time they saw him alive."
This is a pure cold case where the motive is unclear and an innocent life has been taken away.
Condolences to the family.
(Sources: NextShark)
Written by Jenn