A Taiwanese man was beaten, robbed, and stripped of his clothes after meeting a woman he talked to online.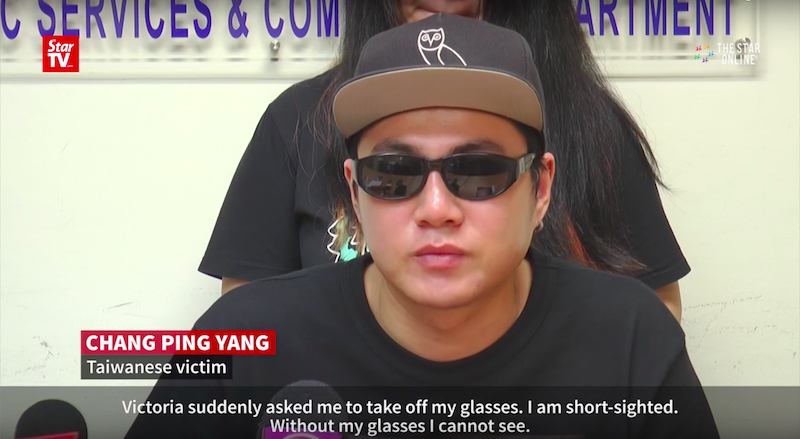 The victim, Kevin Chang, 30, visited his girlfriend, Wong, 26, in Malaysia on July 15.  During his stay in Malaysia, he had an altercation with Wong on July 24.  A couple days prior to the argument, Chang had been talking to an online woman by the name of "Victoria".  He was interacting with her on an application called WeChat.
Chang proceeded to meet up with Victoria, and it was supposed to be friendly encounter.  However, it became one of the most fearful incident he had endured.
Chang told reporters:
"She [Victoria] picked  me up from my girlfriend's condo and brought me to a dark, isolated place in an industrial park somewhere in Puchong.  Suddenly out of nowhere, three guys armed with razor blades, baseball bat, and pepper spray entered the car and attacked me."
He continued, "Two of them sat behind and kept slashing me while another opened the door and sprayed the pepper spray at my face."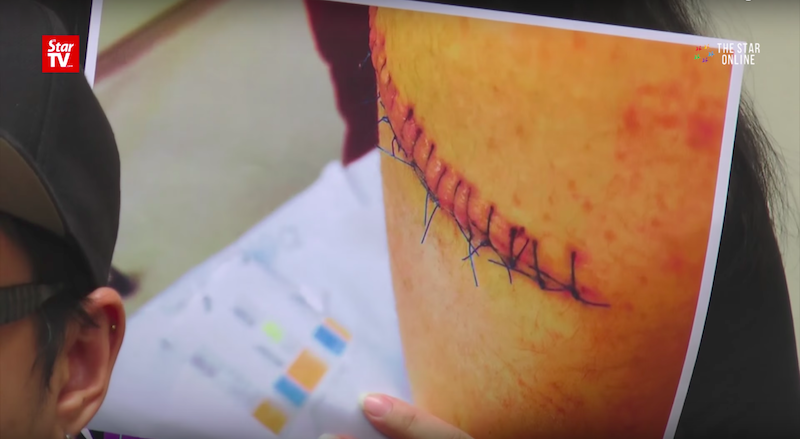 Chang was dragged out of his car and his clothes were stripped off of him.  The men stole his two phones, a gold chain and silver bracelet (worth more than $2328), and his condominium access card.  Then the assailants fled the scene.
An elderly man was walking by and saw Chang, naked and beaten.  The good Samaritan gave Chang a towel and a shirt to cover up.
This incident occurred on July 25 and 1 A.M. and there was no site of Victoria during or after the attack.
Chang went to the police station to find out that Victoria had already placed a police report.  However, Chang felt as though something was off.  He was suspicious of her and had a gut feeling that the entire attack was orchestrated.  When he saw her at the station, she was unarmed and had all her belongings with her.
Chang said, "This brought doubt in me and even her report is inconsistent.  There are so many unanswered questions and doubts whether the incident was a setup."
The case has been brought up to the Chinese embassy.  As for Victoria, it is still unsure if she was part of the assault.
(Source: NextShark)
Written by Jenn