We picked the brain of Marie Madore, one of the hottest models in the car scene and Miss HIN Dallas. Check out her interview to learn how to attract a model like Marie Madore.
Article is from our May 2015 issue of Amped Asia magazine.
Are you single or taken?
Happily taken. Sorry guys!
What's the best way for a guy to get your attention?
How you carry yourself or present yourself. 1st impressions really are a big deal. Says a lot about you. Please just don't be cocky and act loud to get attention.. Such a turn off!
What's the worst pickup line you've ever heard?
I'm a waitress and bartender. When I ask what they would like… Their answer : "Are you on the menu?"  hahahaha. NOT! FAIL.
Would you rather date a handsome poor guy or a rich ugly guy?
Handsome poor guy. Of course it'd be nice if he was rich too lol (don't we all wish to have the total package), but I am a firm believer of if you can't handle me at my lowest, then you sure as hell don't deserve me at my best. And looks! Looks isn't huge for me but it is definitely a plus! As long as he has a great personality, heart and smile :)
Would you rather date a tall guy with an ugly face or a short guy with a hot face?
Haha these questions. I guess guys really do wonder these things huh? Tall is always better because I'm pretty tall myself, especially for an Asian lady. I also love tall heels. But my honest opinion is a short guy with a hot face. Height doesn't phase me. The guy has to have confidence in himself to be with a tall or short girl.
If you could go on your perfect first date, what would it be?
Indulge in cheat meals, do something adventurous maybe a road trip or hiking because you can talk and get to know each other as well as get a work out in or get your adrenaline flowing after you eat amazingly bad food lol. Then relax together.
Which celebrity is your ideal body/looks type?
Hmm that's a pretty hard one. I feel like I pay attention to girls way more than I do guys lol. I used to always say David Beckham but I've been celebrity crushing on Dwayne Johnson lately. Haha.
What do you think a guy should wear to get your attention?
A suit and tie ALWAYS looks good no matter how bad looking they are lol it's true! Something about a clean, business man.
If you could pick your favorite restaurant, what would it be?
Fudge. That's a toughy! Considering that I am not picky whatsoever and love all kinds of food, I sadly am indecisive :( I just LOVE to eat! I'll find something wherever lol.
What's something that you think guys are messing up on in the world of dating?
Thinking that you can talk to a woman however you want. If you're interested in her, approach her respectfully. Manners have definitely gone to shit these days.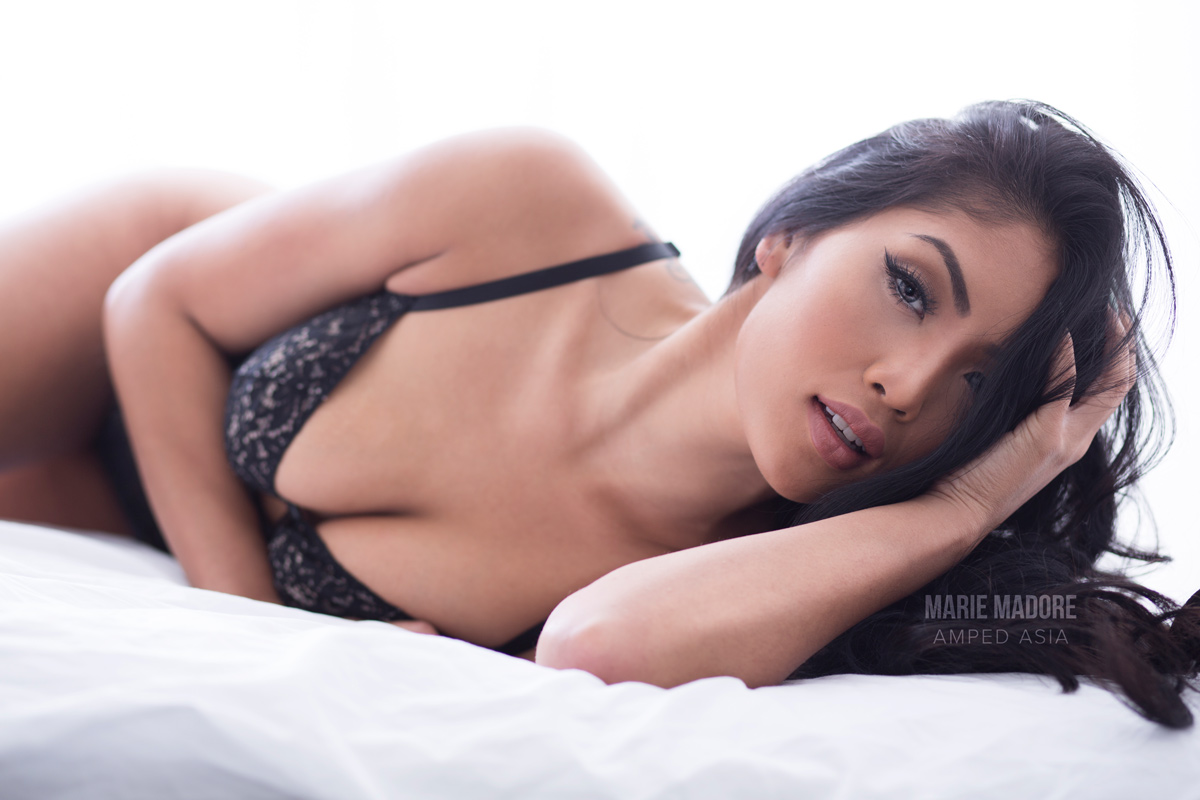 What is something that guys do that you absolutely hate?
Disrespectfully talking to a woman. TURN OFF.
Where can our readers hit on you online? (aka What's your Instagram/social media… lol)
Add me, follow me, stalk me!
IG | @marie_madore
Twitter | @mariemmao
FB | www.facebook.com/MarieMadore91
Snapchat | marie_madore
Meerkat | @mariemmao
ALSO CHECK OUT MORE MARIE IN OUR LAST INTERVIEW WITH HER!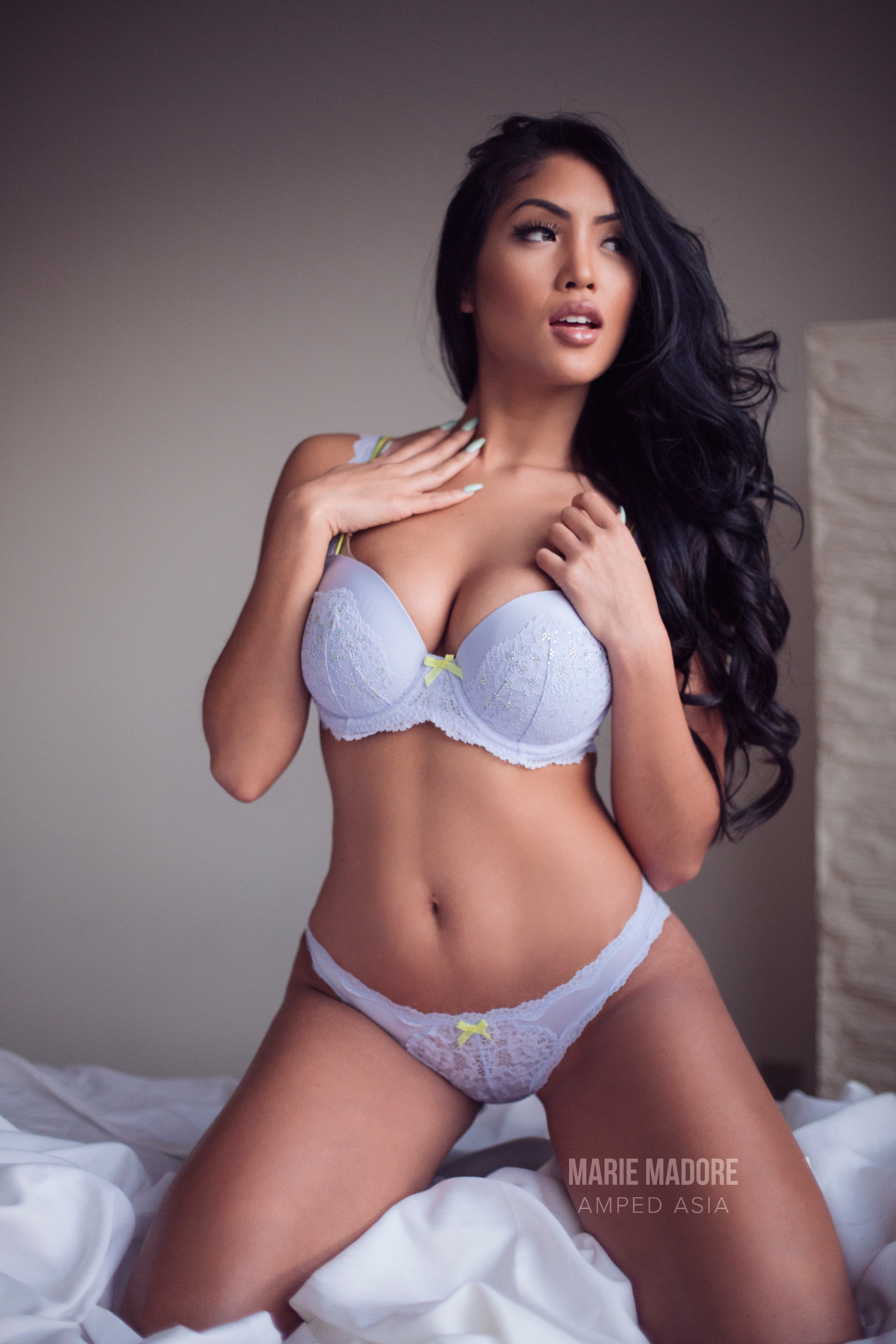 You might also like
---
More from Asian Babes
---
6.4K
One of Boston's finest has just moved to LA. We got to shoot her and her super flexible body. Check …
4.0K
Kim Mi So is a former model that was nominated for Miss Maxim in 2014 and she dropped everything and …
6.8K
Ready to meet Julie Meka? The amazingly gorgeous model from Las Vegas has an unreal body, and a really cute …