Wanna visit Korea, but not risk sneaking in? Do you want to see (the drab) colors of Pyongyang, without faking a Canadian accent? Well here's your chance to visit Pyongyang and run in their 2017 Pyongyang Marathon on April 9th 2017.
Editors notes: We do not condone on traveling to North Korea. This article is just to share that there are ways to get there, and US Citizens will adhere to US regulations and actions once you get back to the United States if a citizen did travel to the DPRK.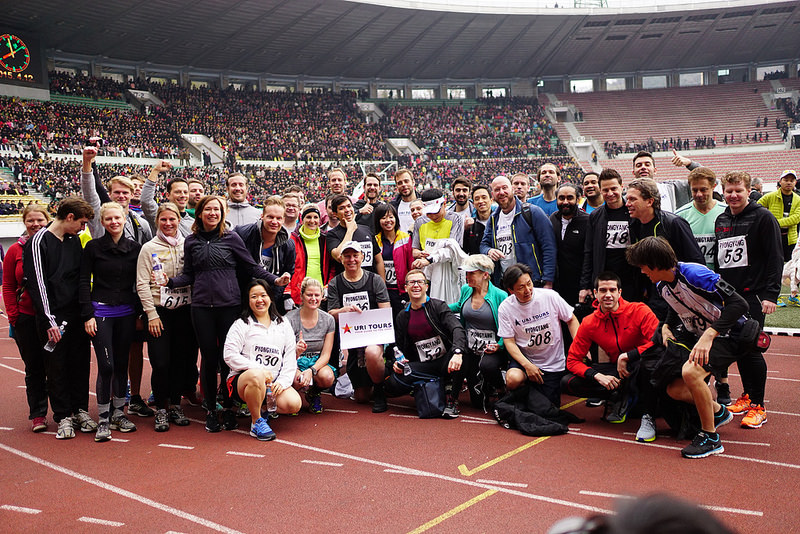 According to the URI Tours Website:
WHO CAN RUN:
Almost anyone can run in the amateur marathon alongside professional runners. Americans, and other nationalities, can apply!
It's not possible to register for the race on your own. You will need to book a Pyongyang Marathon Tour with a DPRK licensed tour operator. Uri Tours is the official travel partner of the Pyongyang Marathon and we have a variety of marathon tours to choose from. Let us know which category you want to sign up for (42K, 21K, or 10K). We'll send you all you need to know about traveling to the DPRK as well as running in the race. See tour information below.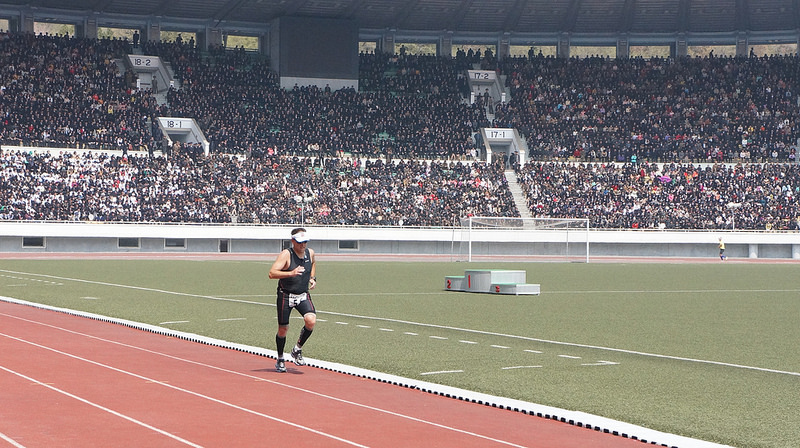 There are no caps placed on the number of registered runners the marathon committee will accept. We have confirmed this with the Official Pyongyang Marathon Committee – they are welcoming as many runners as possible. However, April will be an incredibly busy month in the DPRK. Book as soon as possible.
EXPERIENCES YOU'LL HAVE:
Flying on Air Koryo, North Korea's only airline (or Air China or riding the train!)
A city tour of Pyongyang, including visiting the Juche Tower with a view of the Ryugyong 'spaceship' hotel and a ride on the Pyongyang metro
Watch a local North Korean football match
A history lesson on the Korean war with a distinctly North Korea twist
Visit the DMZ, where you will be able to stand in both Koreas.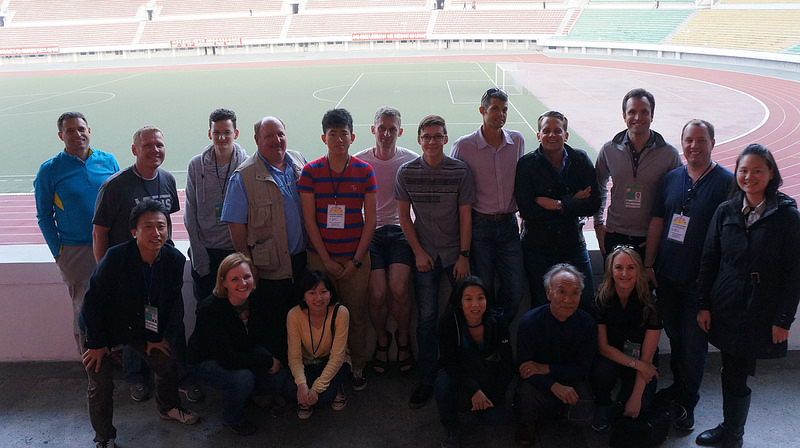 WHAT YOU'LL GET:
Runner's bib which will need to be pinned to your shirt during the race
Support kit which includes a Pyongyang Marathon T-shirt, energy snacks, marathon stickers and other exclusive DPRK goodies
Certificate of Completion
For first, second or third place winners in any of the amateur categories, you will also be awarded a medal at the awards ceremony in front of 50,000 local spectators in the Kim Il Sung stadium (Uri Tours has a history of winning!)
Bragging rights. Because you ran a marathon in North Korea!
There are no official qualifying times for the amateur marathon. However, you must either FINISH or STOP within the times mentioned above. If you do not finish within those times, a bus will pick you up and escort you back to the stadium. The streets will be re-open to traffic at about 1pm.
The race starts and ends in the Kim Il Sung Stadium. Professionals and amateurs will start at the same location and time. Race starts at approximately 9am and is finished before 1pm.
If this has gotten you interested visit the website:
http://uritours.com/blog/how-to-register-for-the-pyongyang-marathon
URI Tours boasts that you will have a chance to see Pyongyang on foot and bragging rights that you have ran a marathon in North Korea. However the US warns travelers to DPRK that you are now subjected to be put on a watch list and denied any type of security clearances.
You might also like
---
More from Blog
---
1.8K
The Nintendo Switch has been revolutionary when it comes to portable gaming. It's been such huge demand since its debut …
The Summer 2018 Issue of Amped Asia is here! It's proving to be a super hot summer, and a lot …
4.3K
Kim Mi So is a former model that was nominated for Miss Maxim in 2014 and she dropped everything and …