If you thought the dating scene was rough you may want to stay away from the online dating community as these Top 10 Worst Things Said To Asian Women on OKCupid can attest to. Read on to find out more.
We all know that the dating scene can bring out some pretty weird and lonely people looking for love. We also know this goes double for the internet if online forums and message boards have taught us anything. So what happens when Asian women turn to online dating sites like OKCupid, to go looking for love through the interwebz? Well as this one unfortunate Asian female dater found out, it leads to a fair share of Asian fetish creeps with severe cases of yellow fever. Oh that and LOTS AND LOTS OF RACIST COMMENTS!
The unfortunate single lady in question started a Tumblr called creepywhiteguys chronically some of the most offensive things she had the misfortune to deal with while using her OKCupid account.  Take a look at ten of the worst things said to her.
1) The Linguistics Rapist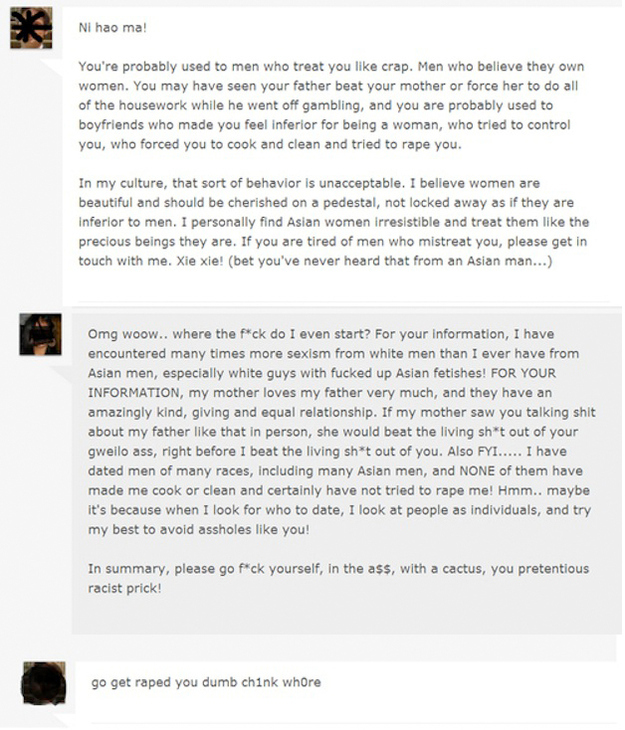 2) The Trendsetter

3) Be Afraid. BE VERY VERY AFRAID!

4) Could it be he is forever alone? One can only hope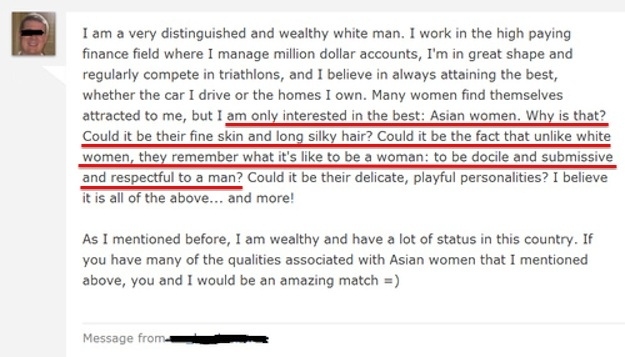 5) Not sure if she is tired of small dicks or BIG ASSHOLES!

6) Really hope this guy commits Seppuku


7) Really? Sideways vaginas? How did the school systems fail him so badly?

8) No, but all of the internet now knows you're a D-BAG

9) Outrageously outsourced racism

10) At least he didn't ask if she knew Chop Suckey

Source: Huffingtonpost
More from Blog
---
1.7K
The Nintendo Switch has been revolutionary when it comes to portable gaming. It's been such huge demand since its debut …
The Summer 2018 Issue of Amped Asia is here! It's proving to be a super hot summer, and a lot …
4.0K
Kim Mi So is a former model that was nominated for Miss Maxim in 2014 and she dropped everything and …