The Nintendo Switch has been revolutionary when it comes to portable gaming. It's been such huge demand since its debut last year. Traditionally Nintendo has been known only for family-friendly titles. Which when "Real Phone Love – What do you want?" came out it sparked a bit of controversy.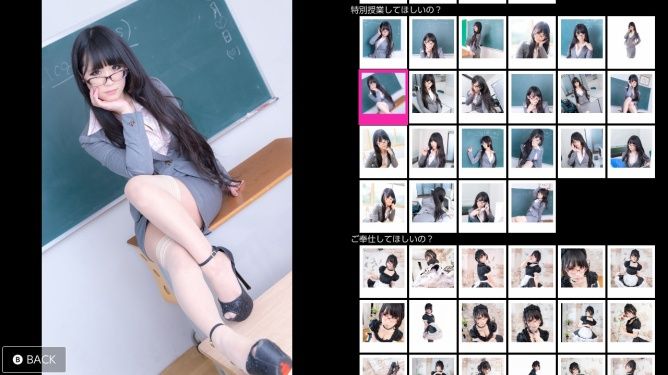 The game features images from Eri Kitami, which is a lewd cosplayer from Japan. Players get to send messages to Eri, a "16-year-old model" that loves survival games, photography, and taking lewd photos in fetish costumes.
これから日本まで長旅です pic.twitter.com/IEWjVxISda

— 北見えり@🇯🇵 (@eri_kitami) March 29, 2018
パンツ脱いであげるから頑張って行きていこうねー💞
撮影 @vintage718 pic.twitter.com/UujSn0OrLV

— 北見えり@🇯🇵 (@eri_kitami) March 17, 2018
The game consists of the player flirting with Eri via phone, and if she likes your response, she'll send you some of her lewd photos. Not only the game is racy, it already has downloadable content and you can collect up to 150 photos and 8 videos.
選択式で見れる写真とか聞ける音声が変わるゲームです。ギャルゲー北見版\\\\٩( 'ω' )و //// pic.twitter.com/xN61YrF5ip

— 北見えり@🇯🇵 (@eri_kitami) March 28, 2018
It's surprising how Nintendo allowed this game, but we're glad they're starting to cater to all their audiences
Credit: SoraNews24
Written by Hugh Huynh