The co-creator of "Rick and Morty", Justin Roiland, will be able to dip his McDonald's nuggets in the famous "Mulan" Szechuan Sauce.
At the end of the Season 3 premiere, Rick, the consistently drunk scientist who goes on galactic and dimensional adventures with his grand-kids, ended the episode with craving the "Mulan" Szechuan Sauce, even stating that "even if it takes nine seasons".  The first episode of this season was broadcast on April Fool's Day.  The "Mulan" Szechuan Sauce was the limited release sauce that was used to promote Disney's "Mulan" in 1998.
Rick tells Morty in the episode:
" I'm not driven by avenging my dead family, Morty. That was fake. I'm driven by finding that McNugget sauce. I want that Mulan McNugget sauce, Morty. That's my series arc, Morty. If it takes nine seasons, I want my McNugget dipping sauce Szechuan sauce."
After this episode successfully aired, the new love and interest for this sauce rose.  At Anime Expo, held at the Los Angeles Convention Center, many people dressed up in "Rick and Morty" cosplays, including the sauce as props.
During San Diego Comic Con, Roiland mentioned that he will be getting the condiments.  McDonald has answered his prayers and sent him the sauce.
Holy shit. pic.twitter.com/vNEIfHTmNU

— Justin Roiland (@JustinRoiland) July 30, 2017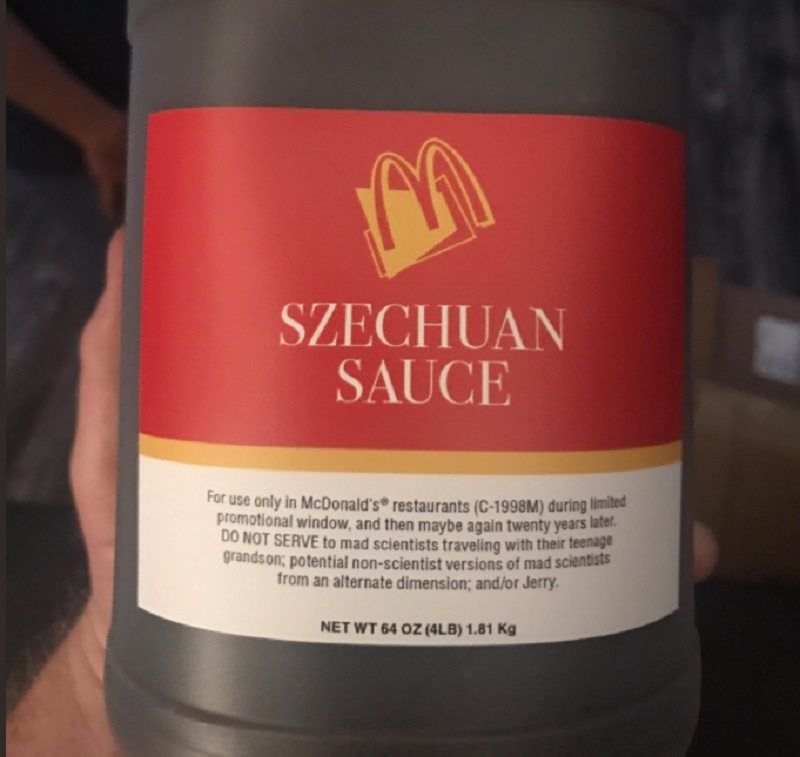 There was even a backstory to this sauce!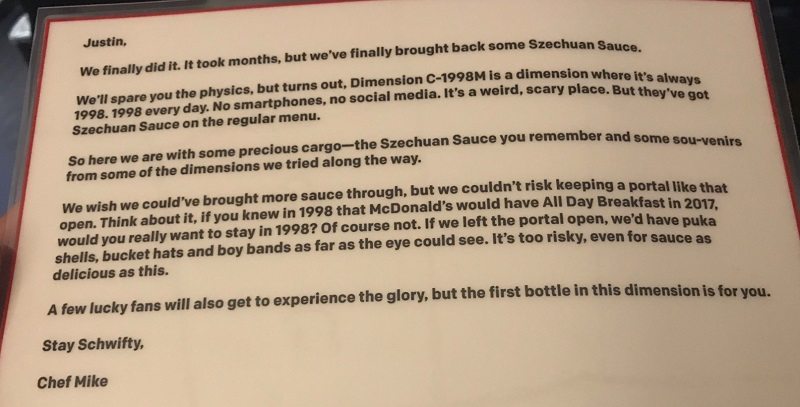 The note also mentioned that "a few lucky fans will also get to experience the glory." 
SOS 073017 2130EST TWTR 3x.5GAL pic.twitter.com/pHvDzKVYMv

— McDonald's (@McDonalds) July 30, 2017
It is still pending on whether or not McDonald's will permeate this sauce in stores.
(Source: NextShark)
More from Culture
---
(Minor spoilers ahead). I want to preface this slightly negative review with some positivity. Crazy Rich Asians is a great movie for …
Ophelia Vanity is a half Icelandic, half Chinese woman that currently resides here in Los Angeles. Growing up she was …
4.1K
If you take a stroll around South Korea, it won't be long until you start to notice something very odd. Asian …