Get a free issue of Amped Asia!
Kristyana, aka Kreepyana has quickly become one of our favorite models. She's gorgeous, down-to-earth, and is funny as hell. One look at her social media posts and you'll soon see that she's one of the most entertaining people you'll ever meet.
Houston is known to have some very attractive Asian women. I mean Tila Tequila came from that city. However, Kristyana is one of the ladies that we've had our eye on for a long time. She's gorgeous as hell and has an incredibly funny personality. We shot a super sexy pictorial with Miss Kristyana, and we hope you guys will enjoy it.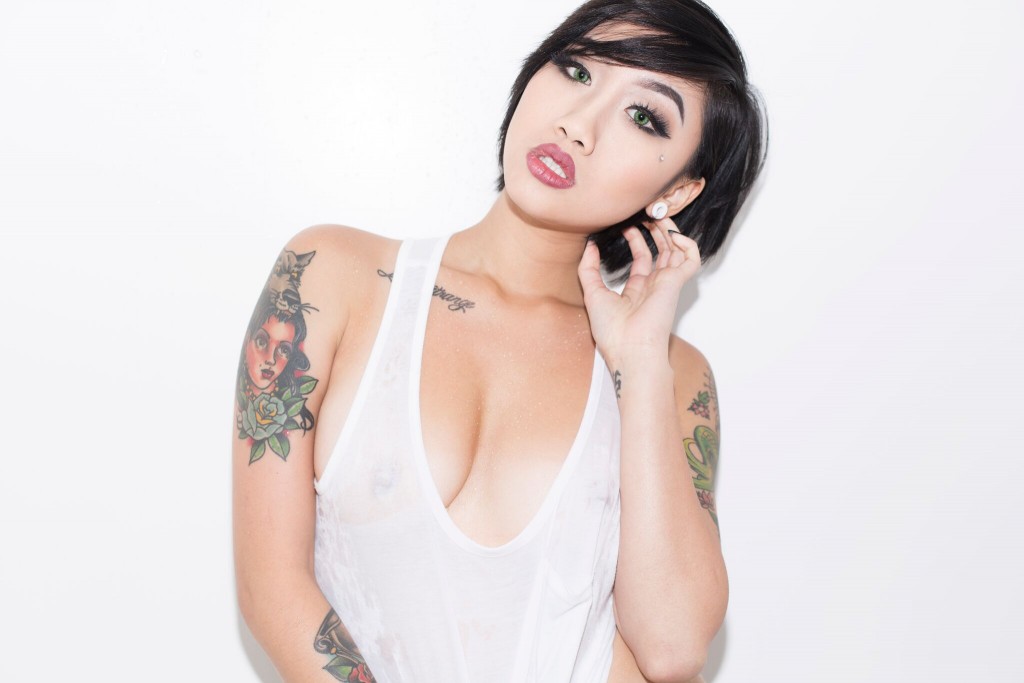 How did you get started modeling?
I turned 18 and I was like shit, I'm legal now. I wanted to be on Model Mayhem before but I finally signed up because I was 18. I put my Tumblr selfies on there first but then I met up with some photographers.
Also in the future I would love to do some YouTube stuff. Be an actress.
So tell me about your plans to become an actress.
Well man. I hopped off the plane at LAX with a dream and my cardigan. Welcome to the land of fame, excess, whoa am I gonna fit in?
Got my hands up, they're playin' my song. And now I'm gonna be okay.
Haha yeah in all seriousness though, my acting teacher said he would help me out. Help me with monologues and shit like that. Don't really know where it's going, but maybe I'll move to LA.
What's your craziest drunk story?
I remember I was at a strip club. Me and Ciroc Peach are not friends. This was a couple months ago. And this isn't even a nice strip club. It's a ratchet strip club. The strippers aren't even hot. I ended up getting really really drunk and I got really really sloppy. I brought one of the strippers over and put my face in her ass. I tried to kiss everyone. I went into the bathroom and called my ex boyfriend and cried. I went home and they had to stop the car because I was throwing up everywhere. I'm not a very fun drunk.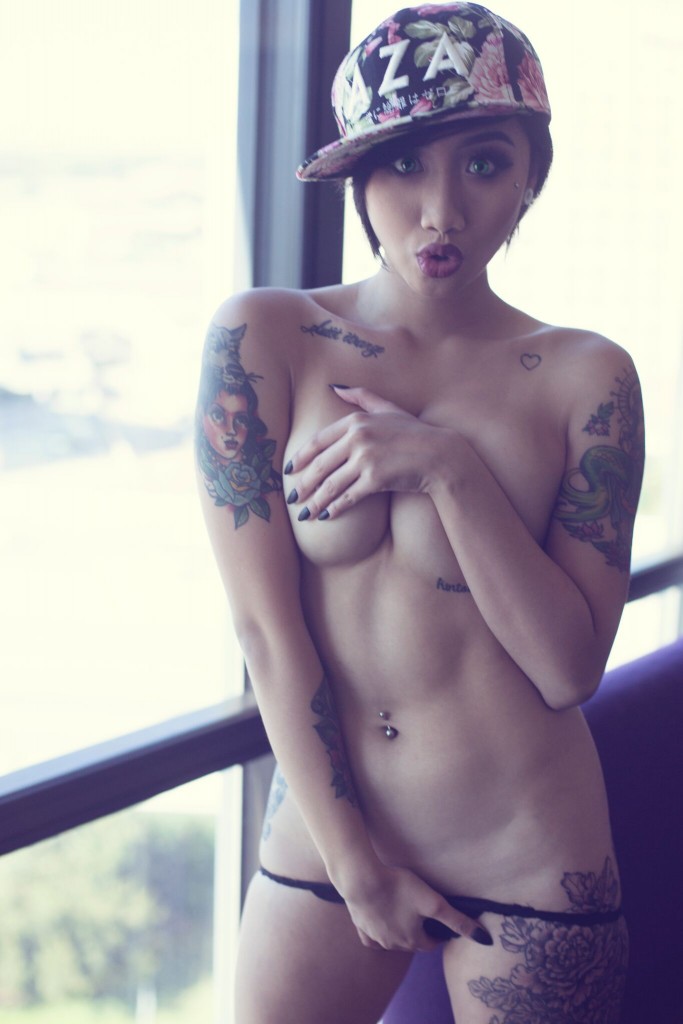 Are you single or taken?
I'm taken. Taken like bacon. I just made that up right now.
Why is he the right guy for you?
I'm really into my boyfriend because he really cares about me and supports everything I do. It's hard to find a guy that is okay with his girlfriend taking a bunch of half naked photos.
What attracts you to a guy?
Humor. Yeah I know every girl says that in their interview. But it's someone I can vibe with, talk to. Someone I don't have to put up a front with. They have to be sure of who they are. Confident. Someone who makes me a better me. Someone who I can be myself with.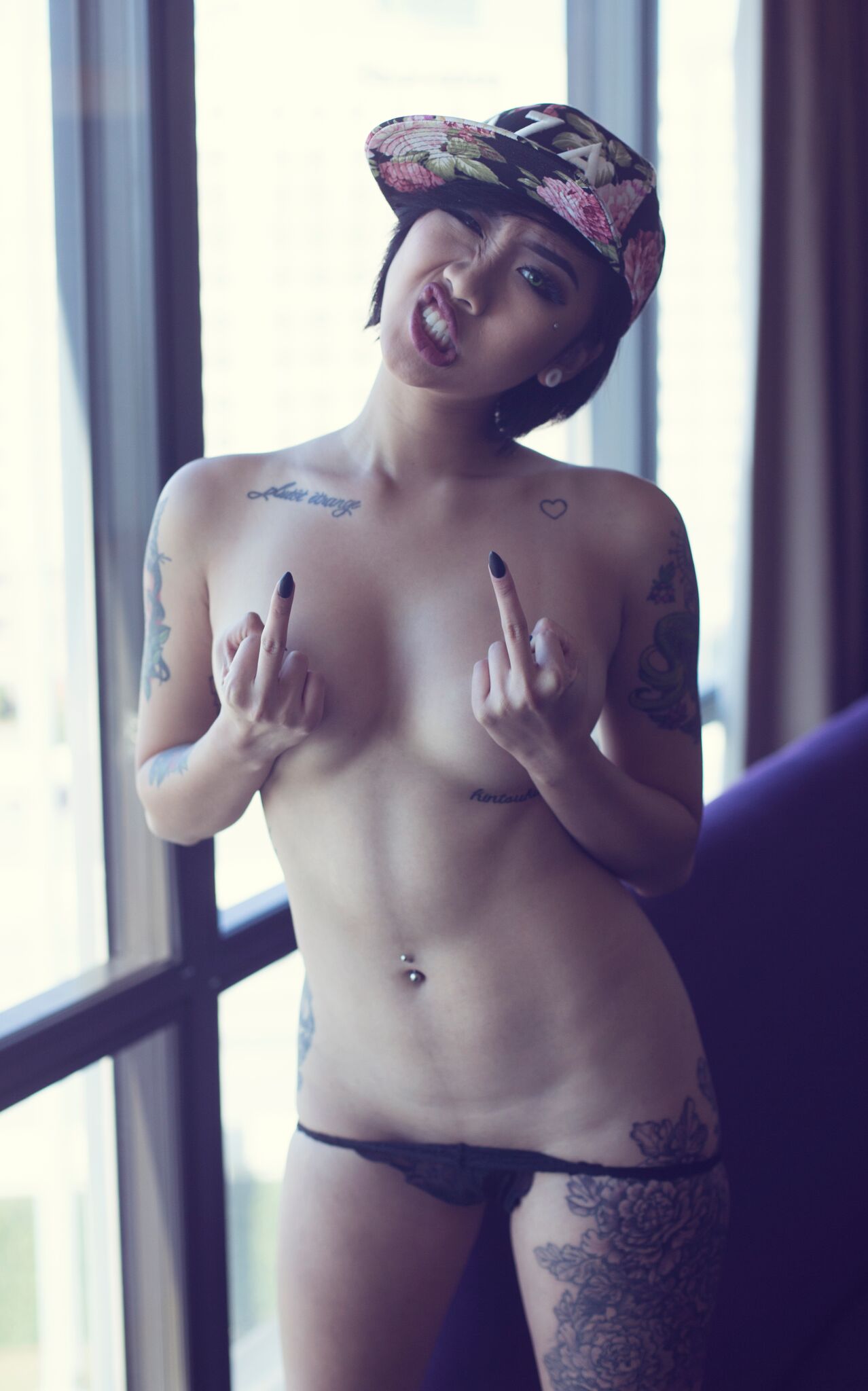 What are your deal breakers?
Someone who's rude to the elderly. Someone who doesn't like cats. Also B.O. Omg I hate B.O. It's crazy how smells can completely change the perception of a person. Like a really hot guy can be disgusting if I smell a whiff of bad breath or B.O. Also any guy that has a unibrow. Don't fuck with me if you have a unibrow. That's an easy fucking fix. That's unexcusable.
What are your hobbies?
I like watching Anime, play with my cat, watch TV (Bob's Burgers), nap, masturbate.
Masturbation is a hobby? Why don't you just have sex with your boyfriend?
Well he's not there all the time. DUH.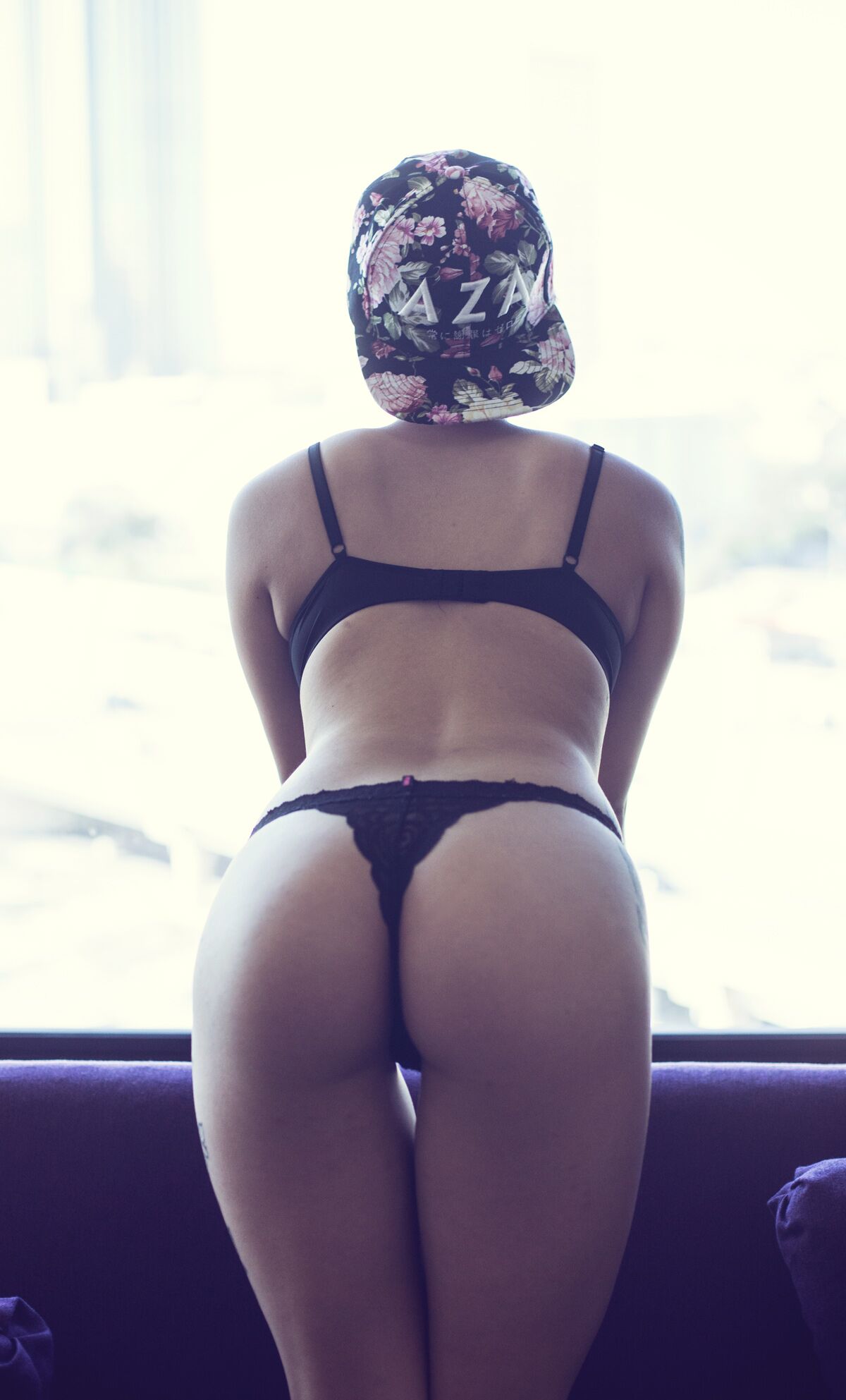 Are you trying to say you're horny ALL the time?
Nahhhh brah. You have to work me up for it. It's not like I'm ready to have sex at all times. But you know when you're procrastinating, you should be doing homework and shit, but then you just see some pair of boobs and you get horny? Yeah that happens to me.
What's your craziest sexual experience?
I stuck my finger in my ex-boyfriend's asshole. He always had a thing for anal. So I wanted to return the favor. He said no. But one day while we were doing 69 his butthole was right there so I was like… this is my moment! So I stuck my finger in and took it out and there was some poop on my finger. That was pretty fucking nasty. I also licked a butthole before too. Same guy. We were really drunk. I was giving him head and then I got a little low and licked his butthole. It wasn't that bad.
More Kreepyana: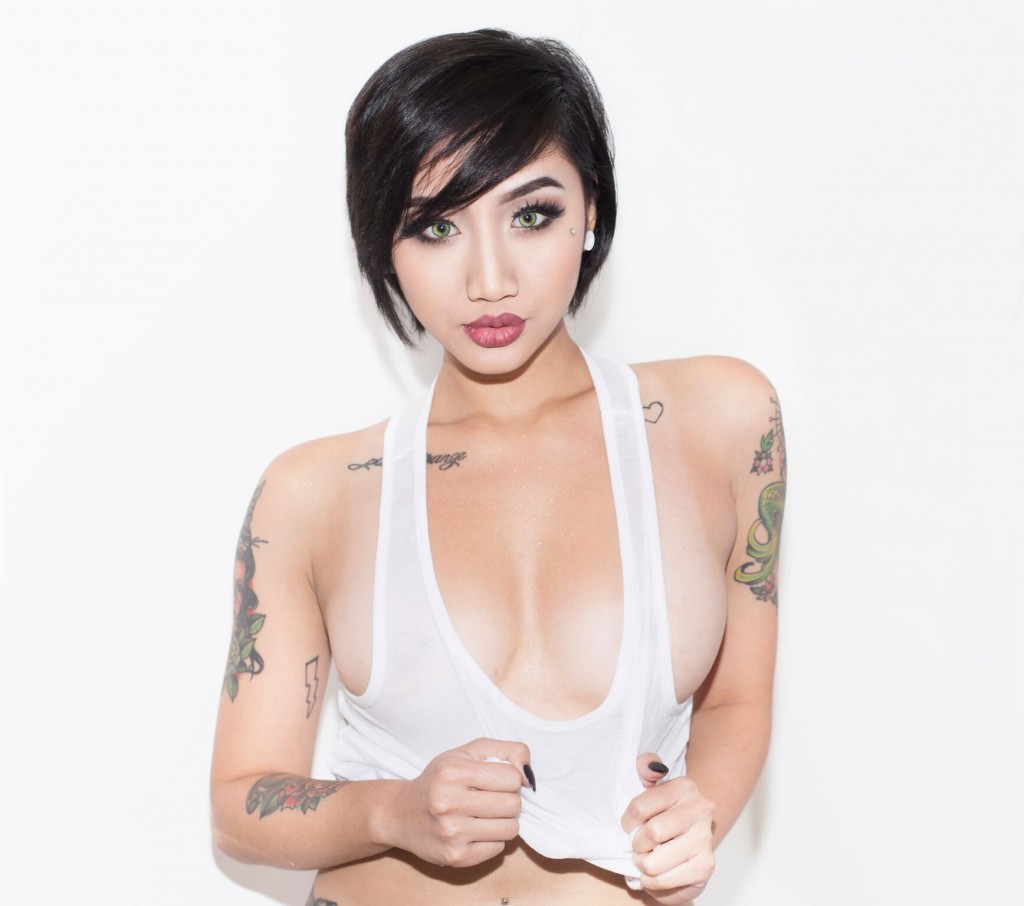 More from Asian Babes
---
3.5K
The city of Dallas is a major city, but not usually as glamorous as cities like L.A. or New York. …
6.4K
One of Boston's finest has just moved to LA. We got to shoot her and her super flexible body. Check …
4.0K
Kim Mi So is a former model that was nominated for Miss Maxim in 2014 and she dropped everything and …