This is probably the biggest escort contract ever to be made public. Find out which former porn star signed on the dotted line below.
An anonymous Chinese businessman who has yet to be named just signed up 22 year old former Japanese AV actress Rola Misaki to a 15 year, $8 million dollar contract to do "things." Well, I definitely can imagine what those "things" she's contracted to do could be and I'm sure it's not cleaning the house. LOL. Unless it's in the nude. I'm hatin' real hard right now.
Per Boobpedia, Rola was born to a Japanese mother and Russian father and made her AV debut for the Prestige label in 2012 under the alias Rola Takizawa (滝澤ローラ – Takizawa Rôra). She changed it to Rola Mizusaki by April 2013. In November 2013, she left Prestige and joined Idea Pocket.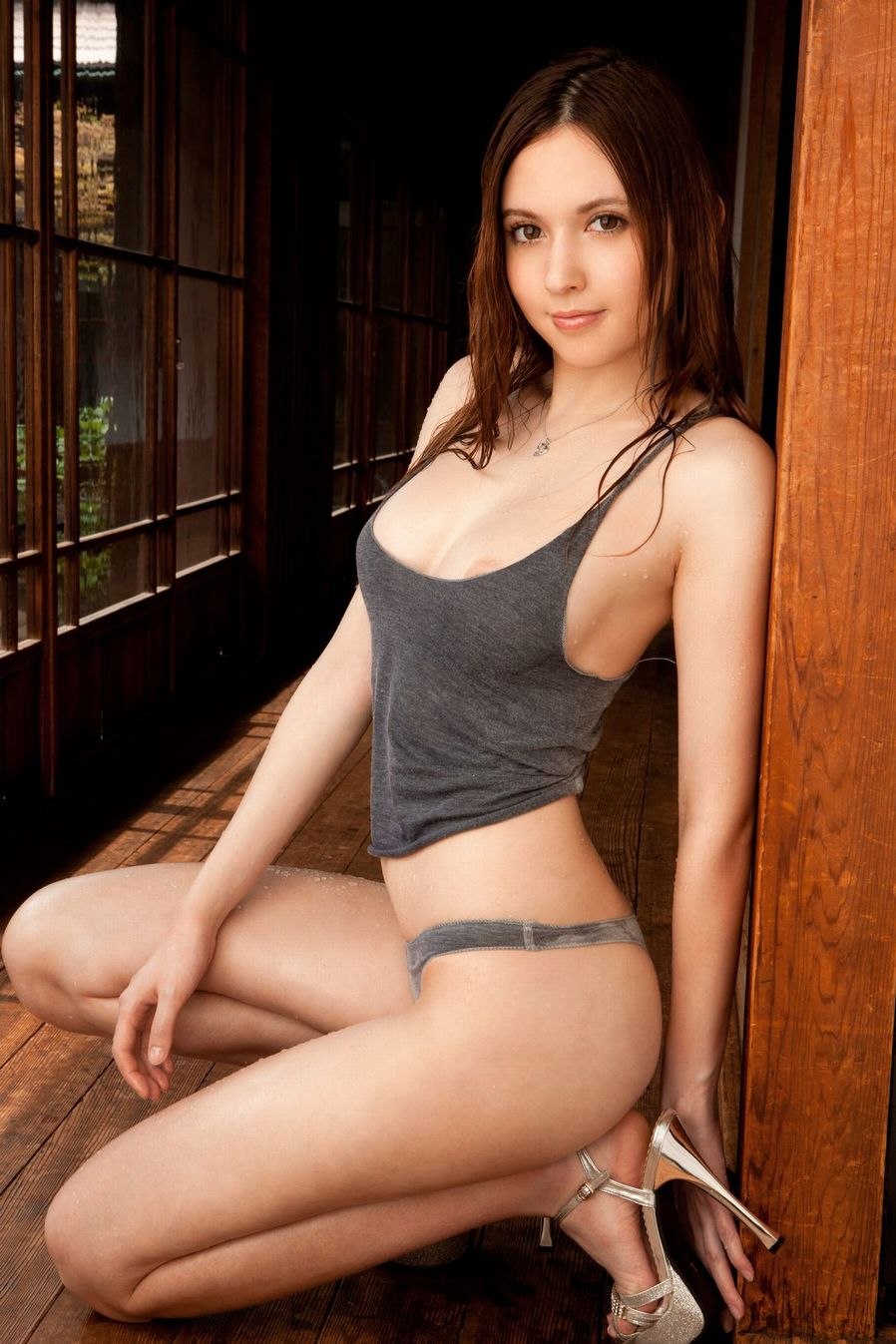 Can you imagine the thought process of the lawyers drawing up this agreement? "If she doesn't perform a daily BJ, we could add a penalty." "Golden showers" are worth a few thousand per feat." How much is her signing bonus and what other incentive clauses would you add to this contract? How much is her guaranteed money? We need a Bill Simmons to break this all down for us.
The only athlete to ever sign a 15 year contract by the way is Ilya Kovalchuck of the New Jersey Devils, whose total deal is worth over $80 million. Rola, on the other hand, is only receiving a paltry $533,000 a year. And her season lasts the whole year.
That's still half a million dollars more than me!
And Misaki isn't just some unknown former AV star from Japan. In China, she has over 4.8 million followers on Sina Weibo.
Now, let's take a look at this young beauty.
I'll be glad to sign her up to the D League when her contract's up at the age of 37. I'm sure she'll have some rings by then.
Source: People's Daily Online
More from Blog
---
1.7K
The Nintendo Switch has been revolutionary when it comes to portable gaming. It's been such huge demand since its debut …
The Summer 2018 Issue of Amped Asia is here! It's proving to be a super hot summer, and a lot …
4.0K
Kim Mi So is a former model that was nominated for Miss Maxim in 2014 and she dropped everything and …