This guy makes over 10,000 RMB a month playing video games so you don't have to. Find out how by reading on.
Online gaming is big business. So much so it has spawned an entire online community with it's own virtual economy  focused primarily on helping you achieve all your wildest in games goals without putting in any of the work.
"Gold farming" as it is known in the video game community is a process in which people are hired to play games to produce in game currency in the form of coins, character upgrades, and other intangible commodities that are then sold for REAL money to players who want to raise their level in online games.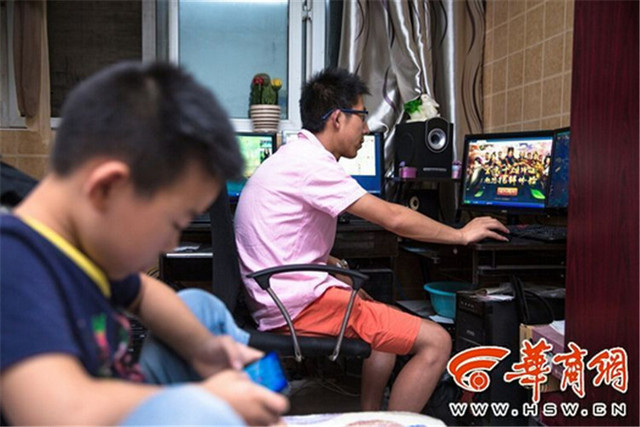 Although this may seem like a waste of money to most, to many of the hardcore gamers out there, this is a valuable service that allows gamers to achieve higher levels in their online games without spending the countless hours and sometimes tedious gaming tasks to better than station in the online world.
The demand is so high for players to essentially gain all the benefits without doing any of the work that many gaming companies have shut down gold farms and banned accounts due to their perception of gold farming as an unfair and cheating tactic that allows gamers with cash an unequal advantage over other players. Furthermore this unregulated online "economy" has spawned sweatshop style collectives of workers who spend all day and night farming for online gold in popular games such as World of Warcraft. Most of the work is outsourced from Western players to Asian countries like China and India. Ironic considering that we in the West have now outsourced both our work and our lesirue to the East.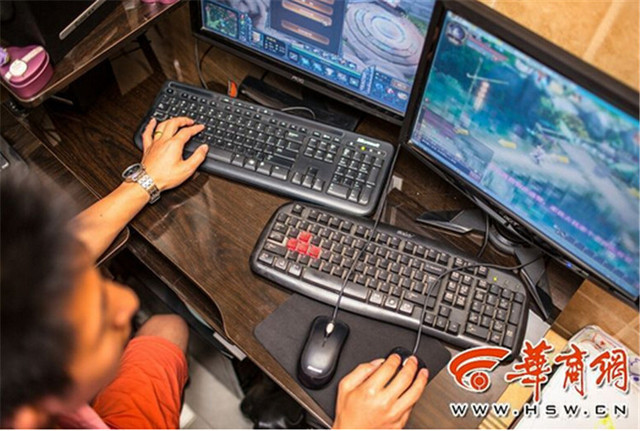 It is estimated that about 80% of gold farming is done within China, making gold farming a real occupation that many in China have used as a means of making a living. Take for instance 30 year old gamer Wang Gang who currently makes 10,000 RMB (Around $1600) playing online games so his clients don't have to.
A computer science major and former hotel employee, Wang quit his job at the hotel to dedicate his life to doing what he loved: GAMING.
Wang admitted that most of his income he made at his previous career went back into gaming, therefore perhaps going combining his work with his play was the best option.
Wang quit his hotel job soon after he got married, and much to the chagrin of his wife at first, decided to pursue the career as his sole source of income. As his wife stated:
"At first it was really difficult. He played games at home while I worked outside and he only earned a couple hundred a month. Things began to finally change half a year later and his salary increased to a few thousands a month. Later he was able to expand his gold farming business."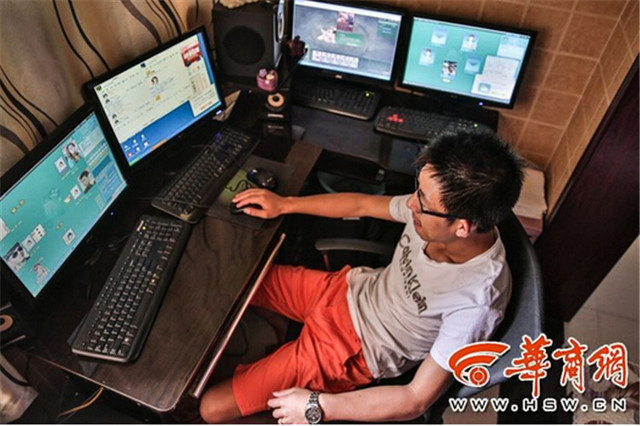 Wang currently runs his own gold farming operation with 19 computers and hired employees that work/play nonstop from 9a.m.-12a.m.
Now for some this may seem like a dream come true and more than enough reason to quit your crappy 9-5. However it is important to note that even Wang admits that the rigorous schedule can be draining.
After 15 hours of staring at a multiple computer screens and multitasking several accounts all at the same time, many of his employees began dropping off one by one. Not surprising considering that stories of obsessive gamers playing for days on end have had adverse effects from fatigue, dehydration, and in extreme cases have led to murders and death.
But for now as many in China's growing economy, Wang has found a niche to pay the bills and have fun at the same time.
More from Blog
---
1.5K
The Nintendo Switch has been revolutionary when it comes to portable gaming. It's been such huge demand since its debut …
The Summer 2018 Issue of Amped Asia is here! It's proving to be a super hot summer, and a lot …
3.7K
Kim Mi So is a former model that was nominated for Miss Maxim in 2014 and she dropped everything and …