Sometimes when we're in a death-defying situation it makes us feel alive. Humans are weird. For 26-year-old adrenaline junkie, Wu Yongning, taking his stunts to extreme heights was his vice. He was dubbed China's first "rooftopper," and was well-known for his stunts which he shared on social media.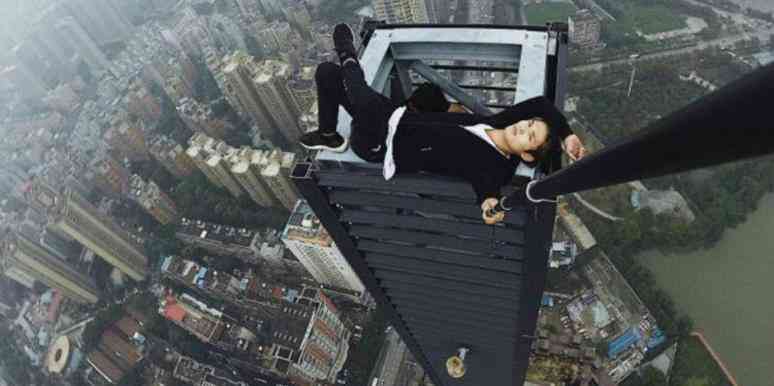 In fact, he made his living by climbing skyscrapers and hanging from them or doing pull-ups.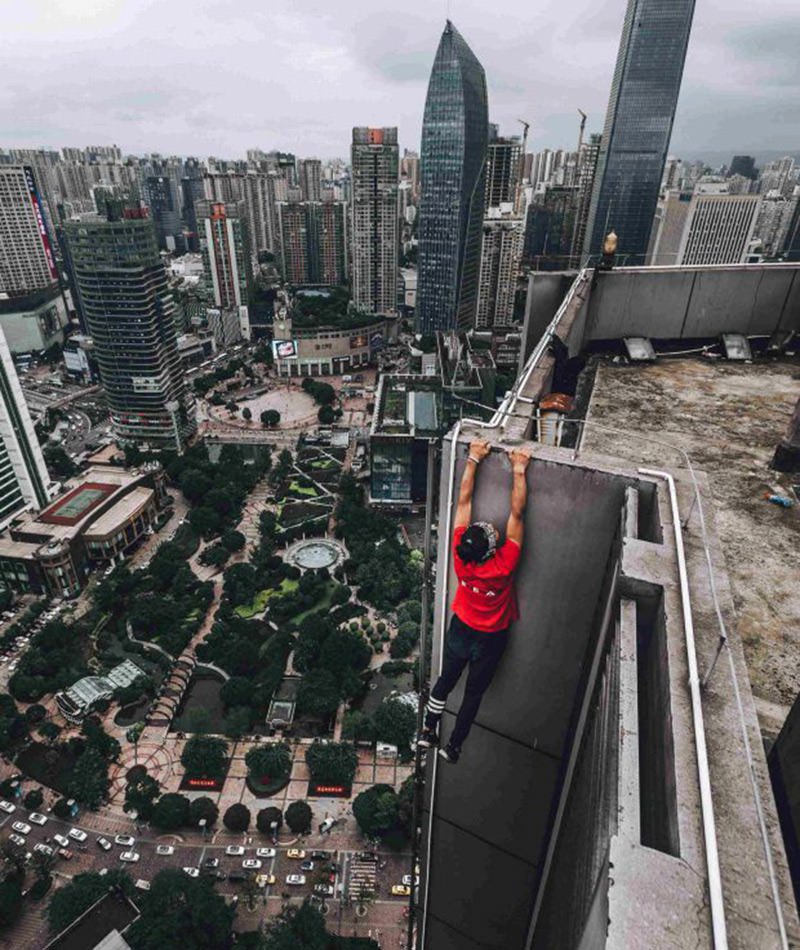 He has over 300 videos and photos of him doing his stunts which has both captivated his fans as well as leaving many others concerned.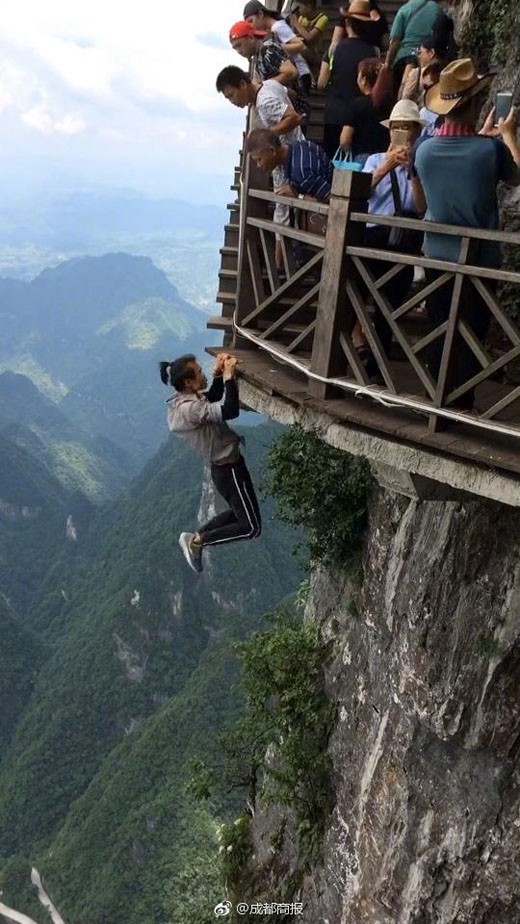 On November 8, he contracted a stunt to climb the Huayuan Hua Center building (62 Stories high) in the city of Changsha for a brand sponsor. The stunt was for roughly $15,000. He was going to use this money to help his poor family, his mom's medical expenses, and propose to his girlfriend just days later.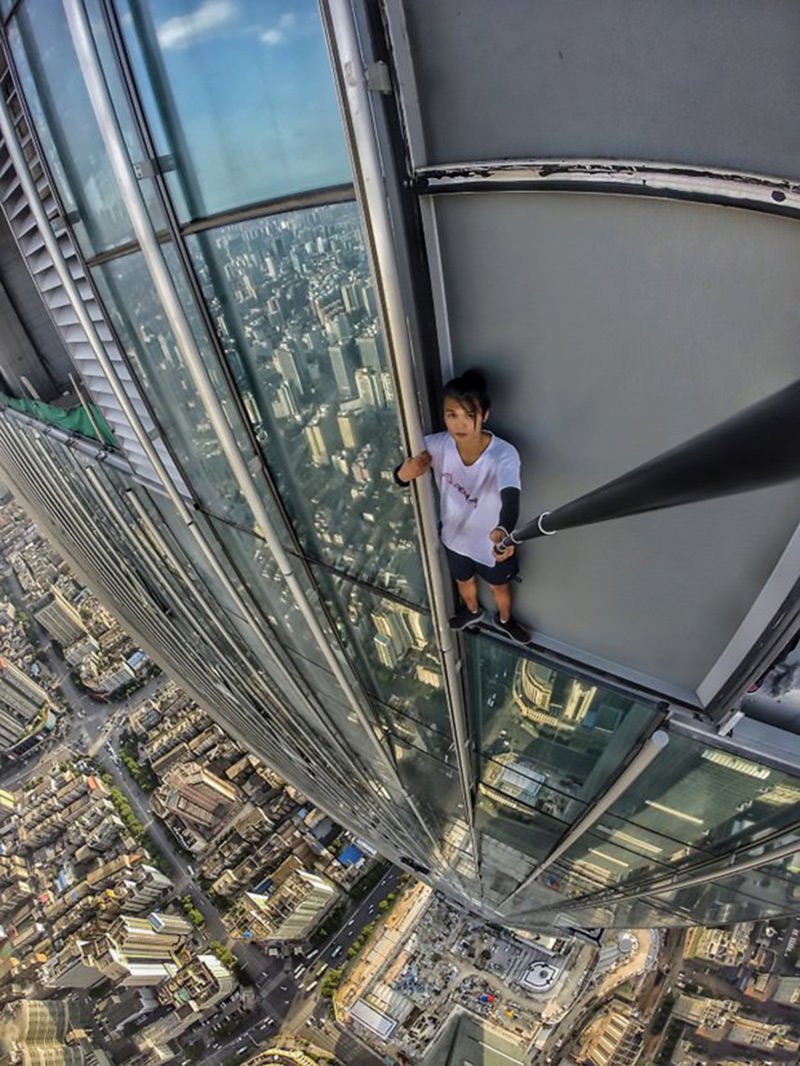 Then all of a sudden, about a month ago he mysteriously stopped posting videos on his social media accounts. Many of his followers were worried and suspected that something happened to him and that his luck had run out.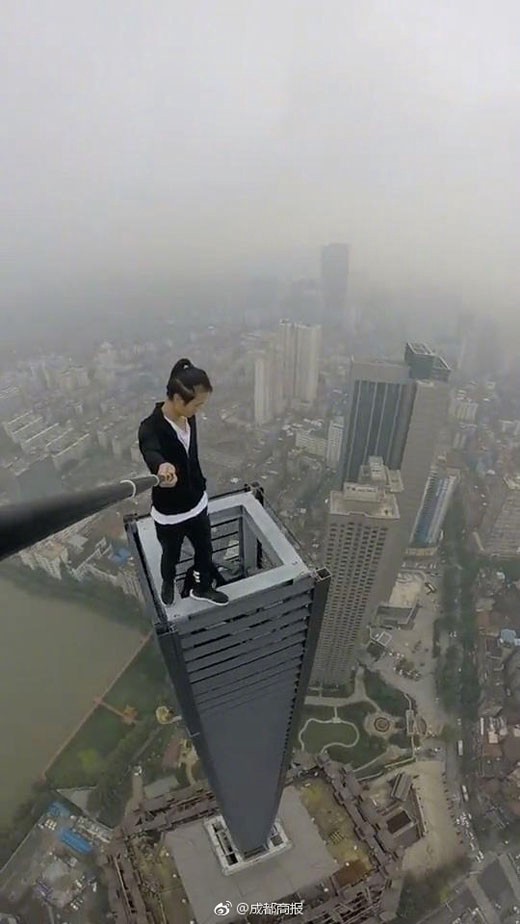 His girlfriend, Jin-Jin, finally confirmed that he fell to his death during one of the stunts.
"Today is December 8th. It makes me think of November 8th, the day that you left us, left this world," she wrote.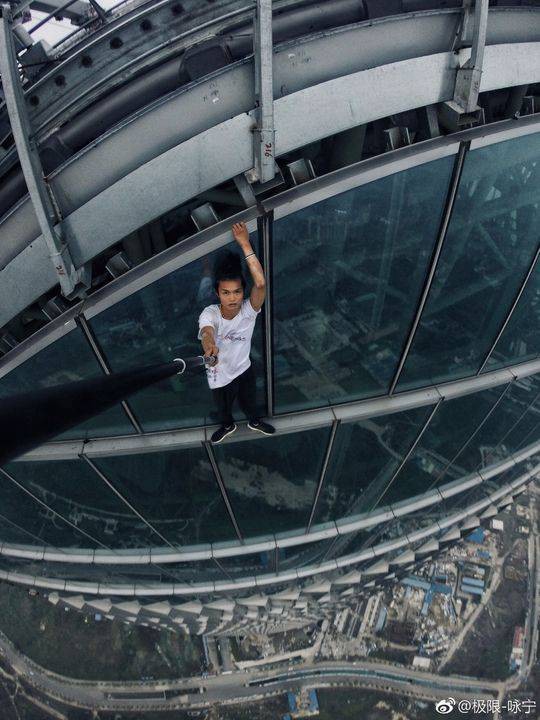 Reportedly, fell about 45 feet onto a terrace below and died of fatal injuries. Apparently, a window cleaner found his body.  Below is a video that may have captured his tragic incident.
Viewer discretion strongly advised: