Like we've been doing recently here at Amped Asia, we wanted to revisit one of our older interviews. This one features a soft core porn star, Christine Nguyen, just in time for our Sex & Porn issue. She's been in titles such as "Ghost in a Teeny Bikini" and "Bikini Jones" where you'll get to see her in some very hot scenes.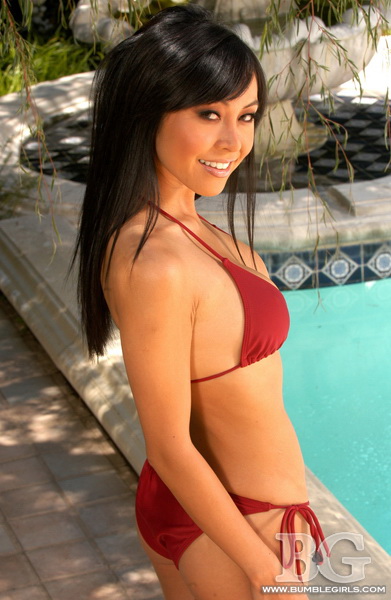 What's your ethnicity and where do you currently reside?
I am Vietnamese and I live in Los Angeles, CA.
What was the process for you getting started in the entertainment industry?
I was approached by a photographer who wanted to take my picture when I was a freshman in college. Those pictures were sent into an agency and they contacted me for representation. I signed with them and booked my first job on a McDonald's commercial.
Have you always wanted to do modeling or acting?
Yes, ever since was in middle school, I had always wanted to be a model from looking at all the glamorous girls in the magazines that my mother always brought home for me.
I heard you graduated from UT (I am also a longhorn YAY), what kind of girl were you in college and what extracurriculars and groups did you participate in?
Yay! Hook 'em Horns!!! I was pretty studious my first couple of years in college, but then I turned into a wild child. I wasn't really into any extracurricular activities or groups because I worked a lot to put myself through school and didn't have the time.
What was your major in college?
Communications/Journalism.
I saw one of your movies, "Ghost in a Teeny Bikini" and it was pretty damn sexual. How was it like shooting those scenes, and was it awkward at all?
"Ghost in a Teeny Bikini" was a blast to shoot. The storyline was campy and funny and I learned a lot from Fred Ray, the director. It was never awkward because everyone is very professional and we're like a family because a lot of us work together quite often.
How did your parents react to your steamy scenes in the movie?
They haven't seen "Ghost" yet, but they are very conservative, so I am guessing they would be a bit taken aback.
Currently what projects are you working on or have you just worked on?
I believe "Bikini Jones" is airing right now and "Get Him To The Greek" opens in theaters June 4th.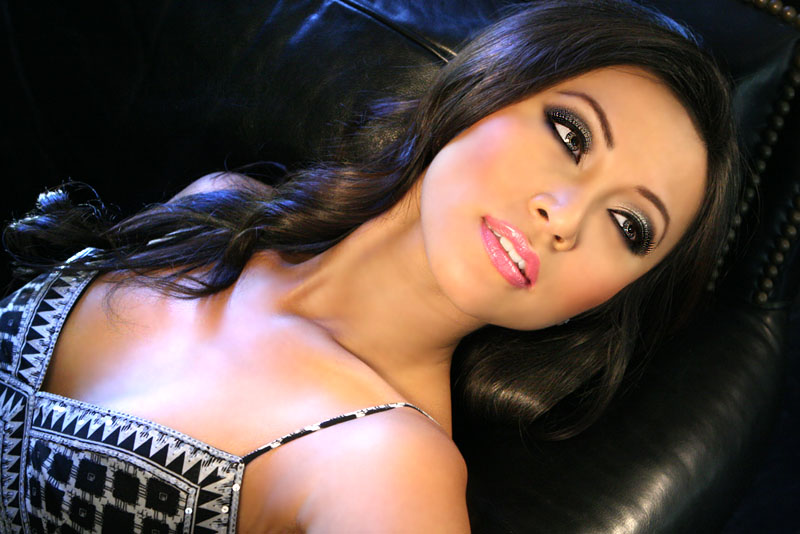 What has been your favorite project and why?
My favorite project was "Super Ninja Doll" because I got to play two characters. I have always wanted to be a superhero :)
What do you like to do for fun?
I like to hang out with friends and family, sleep, and go to the beach and live concerts.
What is one little known fact about you?
Sometimes I sleep with one eye open.
Currently are you single or taken?
Taken, but nothing too serious.
What kind of traits do you look for in a partner?
I like tall, fit, good-looking, witty, smart and funny men. No ethnicity does not matter. I don't discriminate :)
How do your dating partners react to the movies that you've been in?
Most just deal with it. I think personally they would rather not have others touch me, but hey, it's my job and all men have egos.
Ok now you can link to whatever you want.
You can see my Myspace at Myspace.com/crystean, my modelmayhem, and Facebook.
Written by Editorial Staff