If you like them very busty and red-haired then Yuni Kaye is probably the girl that's going to wet your whistle. Check out our shoot with her and @Augusteyn at this gorgeous Hollywood mansion.
Yuni Kaye: Red Head Sexy from Amped Asia on Vimeo.
What is your name?
Yuni Kaye
Where are you from originally?
Los Angeles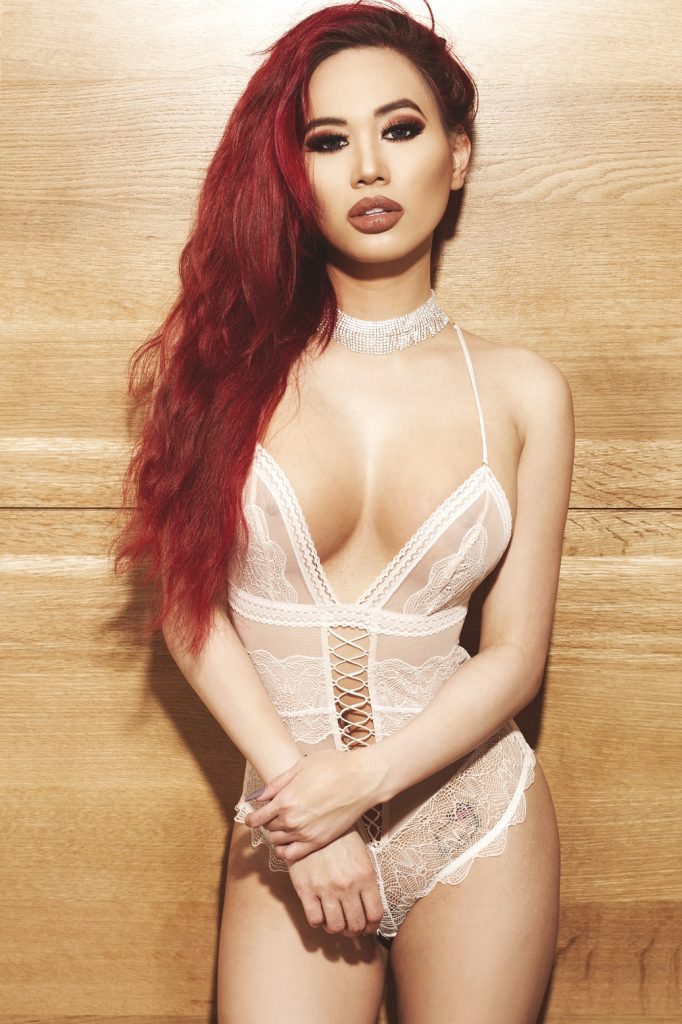 What do you do?
Full-time model and a vegas socialite LOL…
How long have you been dancing at Spearmint for?
5 years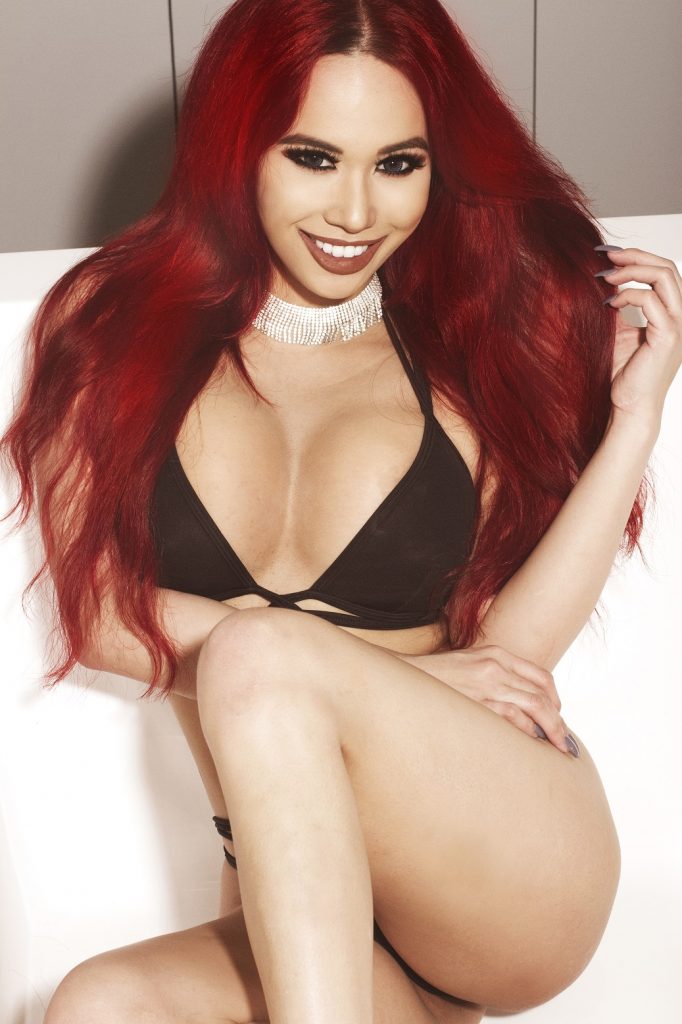 So what's the story with the red hair?
I just thought it would be a fun color to play around with and it turned out to be the best idea I've ever made to dye my hair red because it gave me a lot of modeling opportunities plus redheads are more fun!!!!
Haha, so does the carpet match the drapes?
Hahahah no comment…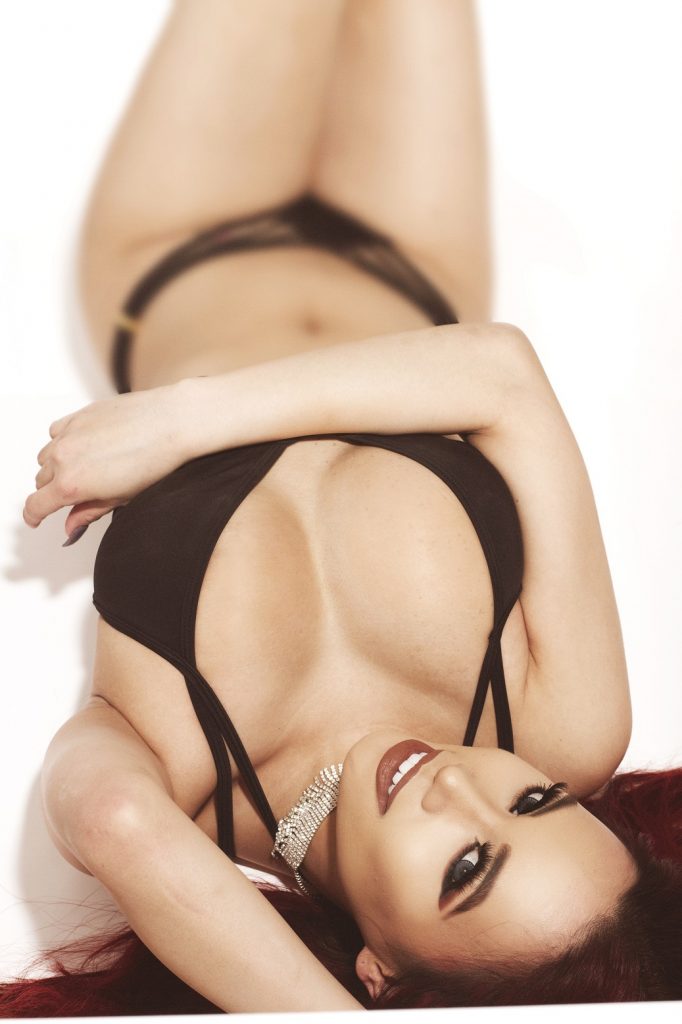 But in all seriousness, what projects do you have going on?
I have a manager that's handling my business right now and they are making an App just for me for exclusive videos and content.
We saw that you're a SnapBabe – can you tell us a bit more about that?
You have to subscribe to it. It's my private snapchat for all my fans to see Exclusive content and to chat with them directly.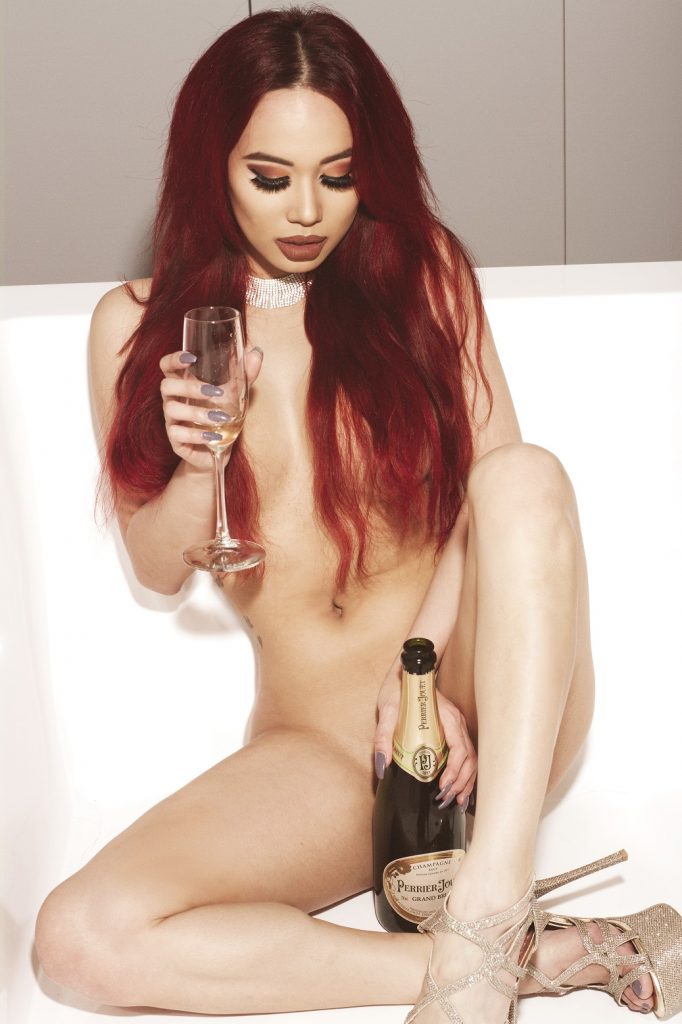 Are we going to see more of you here in Los Angeles?
Yes! I have a place in West Hollywood and Las Vegas so I go back and forth in between.
Do you have any messages for your fans on AmpedAsia?
I love u guys thank u for following and watching all my crazy snaps!!
What are your social media links?
Snapchat: @eunicekayee
Instagram
Facebook
Written by Hugh Huynh