This article was originally written for the March 2015 issue of Amped Asia magazine. It's been republished today for your pleasure!
College students often have a rough time with finances. When you have to pay for an expensive tuition, buy overpriced books, and eat three meals a day, it becomes really tough to make ends meet. For one Asian American girl, the answer was the Internet.
Under the name AsianKittty (with three Ts) she started posting on reddit under /r/AsiansGoneWild, which is a subreddit where Asian girls can post their censored nude photos and get guys to appreciate their bodies and eventually get other benefits such as gifts off their wishlist.
Through there, she received several inquiries about selling her used panties. Obviously it intrigued her. Soon she was making a great side income selling her used panties to men over the Internet.
We got an exclusive interview with AsianKittty and asked her about the ins-and-outs of the panty selling business and how any cute college girl can make a really great side income doing it.
When did you start selling panties and why did you get into that business?
I started getting into this about 4-5 months ago. Honestly, it all started out when I was posting to /r/AsiansGoneWild on reddit and someone had messaged me saying I would be a hit on /r/pantyselling – a subreddit where girls can sell their panties. I checked it out and it seemed like a fun way to make money, but also I think it's pretty sweet that men want a taste of me by purchasing my panties and that they get turned on by that.
What made you want to post your pics on /r/AsiansGoneWild?
Mhmm. Boredom? Had a lot of free time in the summer. I've always been a pretty confident person and don't mind displaying my body like that. I've gotten compliments and questions about where I lived mainly. Also there were a few offers from guys wanting to be my sugar daddies but I politely declined haha.
What's the process of selling a panty?
Well buyers are after the smell of the girl really – not the panty itself. The actual panty is something that holds the scent. So typically, I take some pictures, put up a listing, and someone usually contacts me in a couple hours or so. Details such as if videos/pictures are wanted, how many days of wear, etc are discussed and extras may be added to the cost. I usually wear one for two days and do my typical daily routine while wearing it.
I try to go the gym more because it allows the panty to hold the scent a bit more. Also, some buyers want the girl to play with herself in them while others don't care. I leave that up to the buyer.
After I'm done wearing, I'll seal them up in a ziplock bag with the air pushed out so the smell doesn't fade out in shipping. Then I'll wrap them up in tissue paper and mail them discreetly. And it gets to the buyer and he's all excited and stuff :)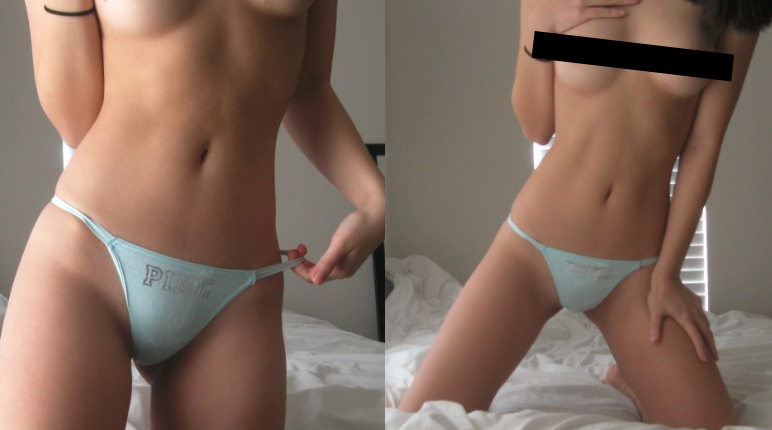 Who's the typical buyer of panties?
Well, it's hard to say. I don't know much about my buyers unless we develop a close relationship or decide to reveal personal information about himself. Throughout the whole transaction, sometimes it's just all business or some guys will throw in some casual talk as well. The guys I have gotten close to are from all backgrounds – married, single, a college student, a professional in the working field, a professor are some of those that I can recall.
Is the panty selling your main source of income?
No, it's more of a fun hobby that gives me extra income. There's a lot of other stuff similar to the panty selling business – you can purchase socks, bras, etc. A lot of girls also expand their business and do other things – such as camming, sexting, and providing the "girlfriend experience."
Is it good money?
It definitely can be good money if you put in the effort and work. You have to build up a customer base and you can have a steady income from repeat customers. Being a college student, I can't dedicate too much time to this but it definitely is a time commitment.
Depending on how much effort you put in, it wouldn't be hard to bring in a few thousand dollars every month, which is not bad considering you pretty much stay at home and work whatever hours you want.
On your reddit profile it looks like you also sell "virtual" sex. How did you start doing that?
I've gotten close to some of the other sellers, and I've learned a lot from them as well. I just wanted to try some other things out and asked around. Virtual sex is definitely a large part of the income I get from this.
What happens during a virtual sex session?
I use kik, which is a texting app on your phone, but want to try webcamming soon. Basically, it's a timed sexting session where I can play out any sexual fantasy you want. Sometimes, it's pretty standard though which is fun too. A lot of dirty talk and lots of dirty pictures are exchanged. Basically, the purpose is for the guy to finish from one of these sessions.
Do you think you could do this full time at any point?
Possibly during my winter and summer breaks, but aside from that, probably not. I like having a set salary instead of being unsure of how much I'll make each week. But it's definitely a great side job for someone in my position who's still in school.
What's the weirdest thing you've been requested to do?
I don't want to be judgemental about anyone's specific fetishes, but someone did want to purchase a small vial of my period blood.
You mention you want to get into camming. Would you then start revealing your face if you did that?
Definitely not. This is definitely a private business for me.
So it would be camming but without your face.
Yes. I'm going into a profession that would look down on sex work unfortunately so I would need to stay anonymous.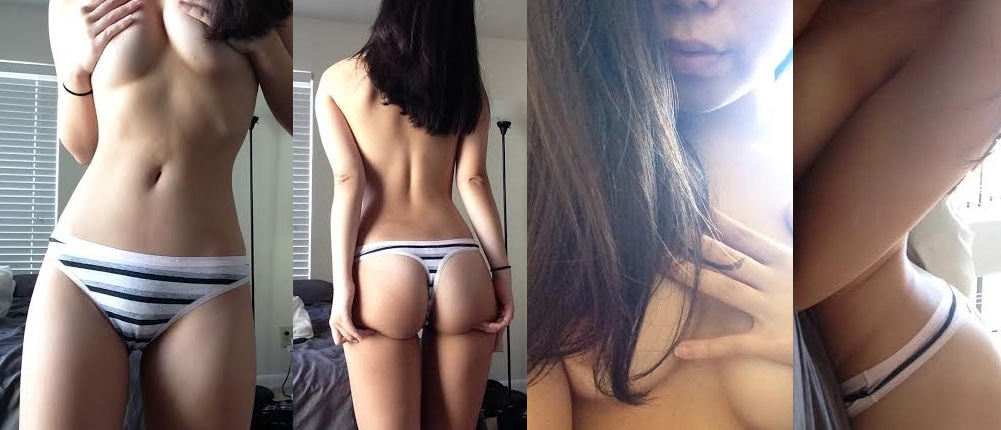 Cool. Do you ever feel like you're taking a big risk that someone would recognize you?
Sometimes, but I don't know how they would. I keep a lot of things discreet.
Do you have a boyfriend at the moment?
No, I don't. If I did, I'm not too sure if I would continue this. Up to him, mainly.
How can someone purchase panties from you?
On reddit they can message me, I'm asiankittty (with 3 Ts).
Also my tumblr is http://kittyashli.tumblr.com/ and email: [email protected]
Written by Editorial Staff