It's been a very busy two months at Amped Asia magazine, and I want to tell you guys all about it.
First off, we have a brand new app.
If you're still reading our issues on the old app, please cancel your subscription, and then start it in the new app, which you can get below at:
http://www.ampedasia.com/app/ (You must be on mobile or on your tablet to use this link)
I know it's a bit of a hassle for old subscribers. The thing is our old app just plain sucked. It had terrible bugs and it was really REALLY hard for people to buy issues. We couldn't have that. The user experience is the #1 most important thing for our readers.
Email me: [email protected] if you have any questions re: the old app and our new app. If you were on the old app and purchased issues from us we'll get you the issues you already purchased.
We packed the most babes EVER in one issue. The Babes Mega Issue.
We have tons of hot photos, and we got them all into this single issue. Our cover model Erica Law is one of the most promising young models on the import scene, and she's got a rabid fanbase. We shot a sexy little pictorial that pays homage to one the first photos of hers that went viral.
I'm reallly happy with our shoot with Kitty Nguyen. This girl gets pretty much naked in our hot pictorial. She's one of the hottest coffee shop girls you'll EVER find in the OC. The pictures are sizzling hot, and I think you'll have a nice time looking through them.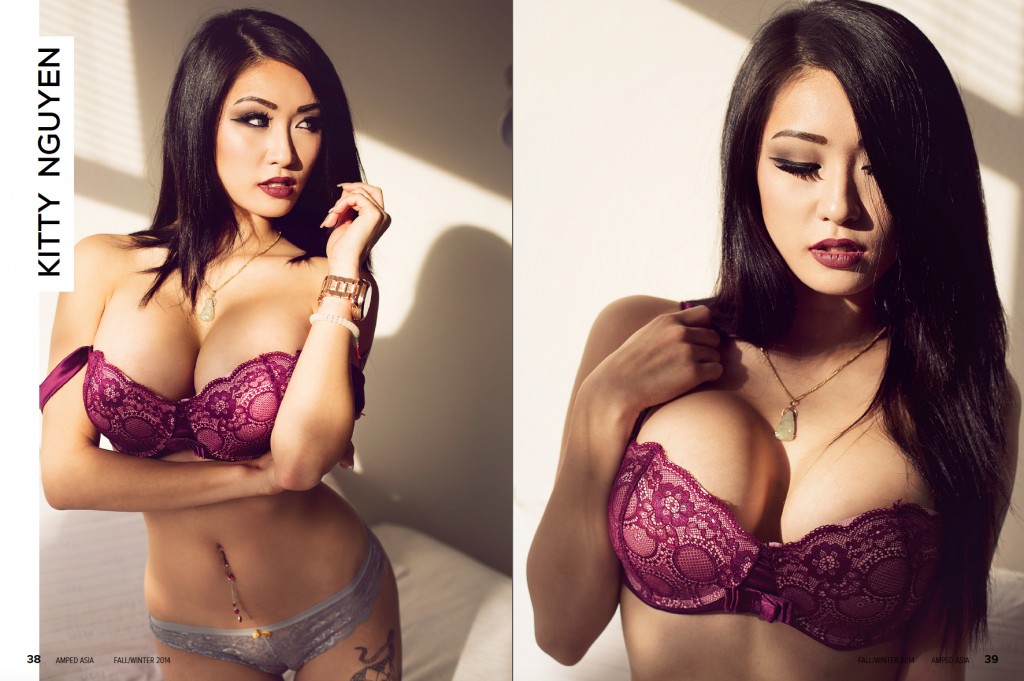 Beatrice Nguyen came to us from San Diego to shoot and do a quick interview. She's cute. She's hot. And I freakin' love how she poses. She truly knows how to make her body look hot, and I'm glad we captured that for this photo shoot.
Sally Smith is a babe from Japan who we got to shoot when she came to visit. She's curvy, sexy, and she's got some spunk to her.
Miso Lim is another coffee shop gal who happens to be doing her FIRST EVER photo shoot. So check our her editorial to see the first ever "pro" photos she's ever shot.
Gina Grey is a hottie with a cute little bootie that resides in KTown. She's an up and coming import model. You definitely want to check her out because she's hot as hell.
We also have a couple of nice submissions from Kenneth Lam and Jeff Fernandez. We're accepting more submissions so please email me [email protected] to submit your photos.
Last but definitely not least, we also have a HUGE pictorial of shots from the one and only Tony Yang. You HAVE to see these hot ass photos.
And I can go on and on about all the babes in the issue, but I think it would be a lot better if you just started flipping through our pages.
And can you believe that 2014 is already winding down? I can't wait to see you guys in 2015.
How to get the issue?
In our mobile/tablet app (for iOS & Android)
More from Blog
---
1.8K
The Nintendo Switch has been revolutionary when it comes to portable gaming. It's been such huge demand since its debut …
The Summer 2018 Issue of Amped Asia is here! It's proving to be a super hot summer, and a lot …
4.2K
Kim Mi So is a former model that was nominated for Miss Maxim in 2014 and she dropped everything and …