Rebecca Chen is a single beauty living in Singapore. This model and dancer enjoys fitness and eating. Any girl that partakes lovingly into those two hobbies is a keeper. Find out more about this gorgeous beauty in our quick interview.
Photos by Brendan Lee.  (www.fb.com/bkllightwriting // Instagram: @bkllightwritingstudio)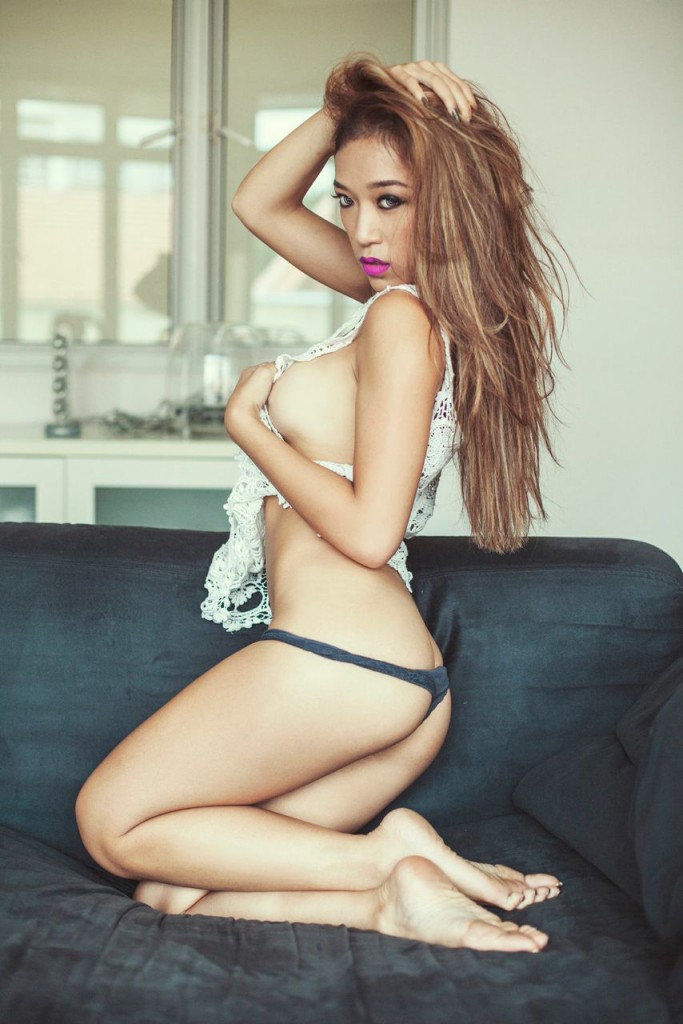 What is your ethnicity and where do you reside?
I am Singaporean Chinese. Born in Malaysia and raised in Singapore.
What do you do as a passion or hobby?
I love dancing, singing, wakeboarding, shopping and eating!
If laws didn't exist for one day, what would you do?
I would ride a Ducati as fast as possible from one side of Singapore to the other.
What's the thing you regret doing most while drunk?
Calling my ex boyfriend when we were not on talking terms.
Are you single or taken?
Single at the moment!
Where did you find your last boyfriend?
I met my ex boyfriend through Facebook actually, haha! But the funny thing is that he is a good friend of a guy friend I met at a club and that guy actually told him about me, what a small world!
What do you think is the worst thing you've ever done to a past boyfriend or guy you're dating?
I made him eat durian fruit. :P
What is the worst first date you've ever been on?
Hmm.. I have been pretty lucky, no bad dates yet. Fingers crossed.
If a guy starts hitting on you, what kind of approach should he make for it to be at least mildly successful?
Just be himself and no cheesy pick up lines!
Describe the last guy you had a crush on/dated and what made you like him.
He looks like superman. haha ! He is very fit and charming and what made me like him most was that he has a very big heart, generous, caring, romantic, great cook and most importantly great in bed. hehehe
Should a guy always make the move to kiss you on the first date?
No a guy doesn't have to always make the first move, in fact, when I was on a first date with my previous boyfriend I kissed him first!
Give me three reasons why you would be girlfriend material?
I am out-going, very loyal and have a great sense of humor.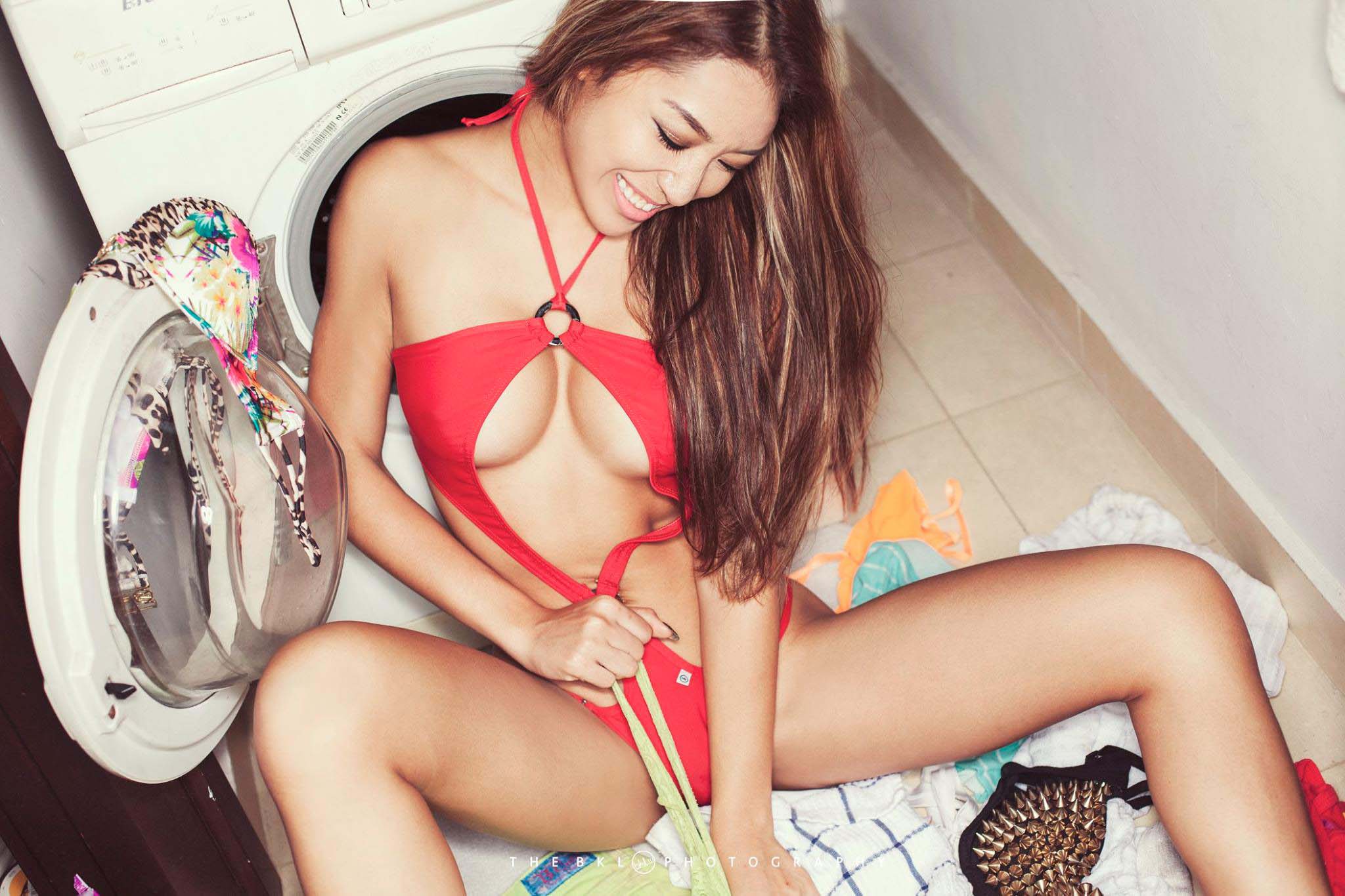 What's one thing guys should WEAR that catches your attention or you think looks hot?
For me, a man that wears a nice cologne and have a nice dress sense really attracts me.
Does size down there really matter?
No, it's all about how they use them.
What special moves do you have in the bedroom to turn a guy on?
Give him a slow and sensual lap dance while his hands and legs are tied to the chair :P
Where would you want to be at age 40?
At the height of my career with a family and good friends.
What is your most embarrassing moment?
I was semi-drunk and I sent a naughty picture of myself to my colleague when it was meant for my boyfriend!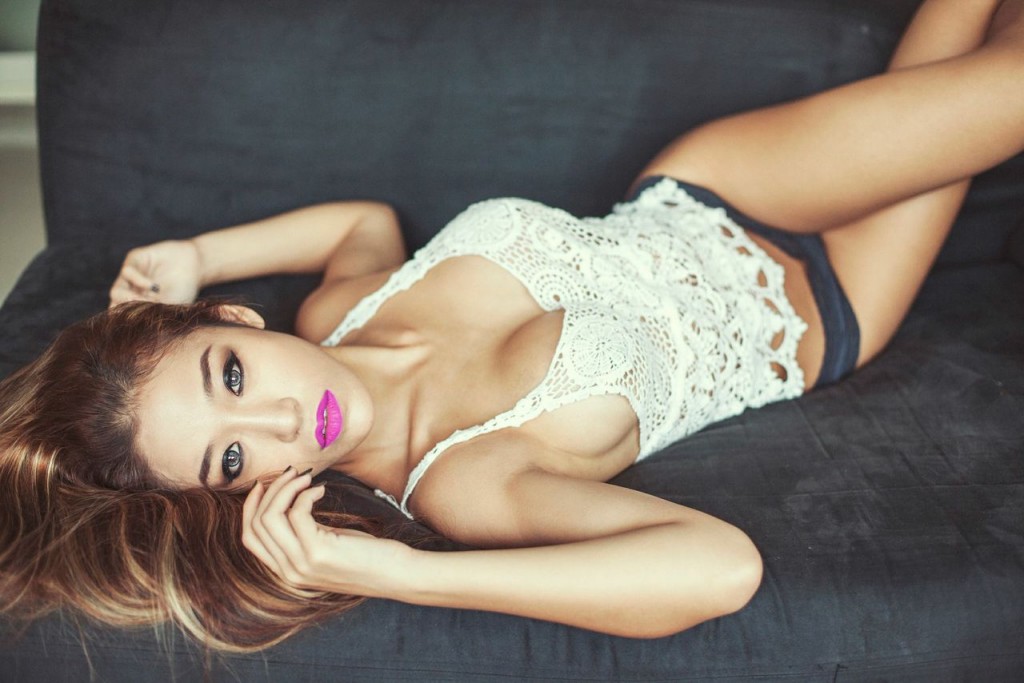 If you could change one thing about yourself, what would it be?
My addiction to chocolates hahaha!
For more of Rebecca Chen: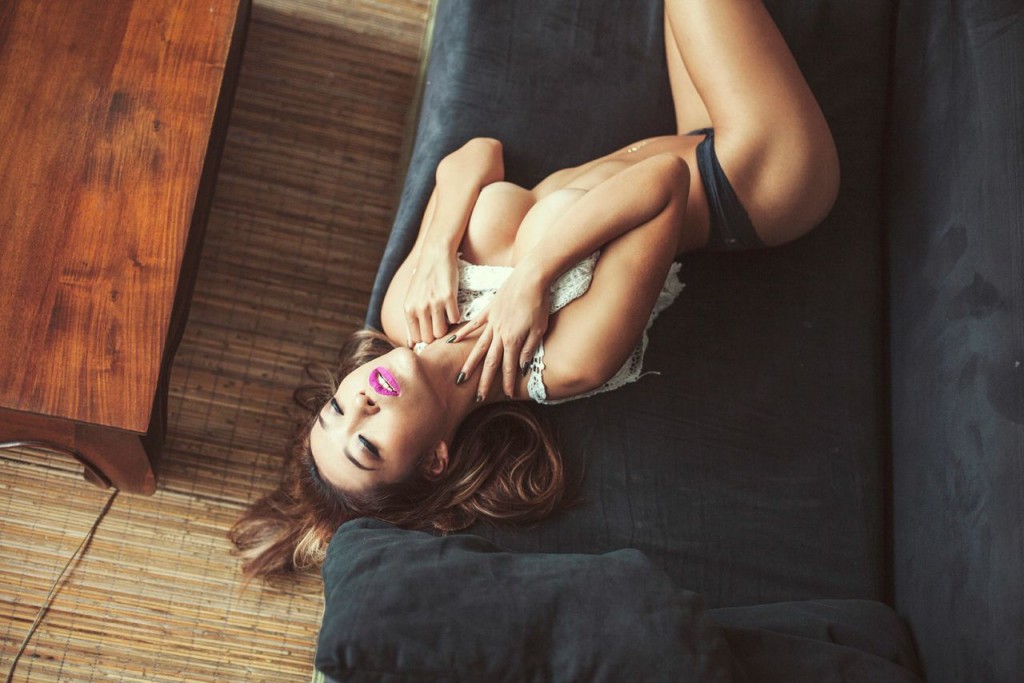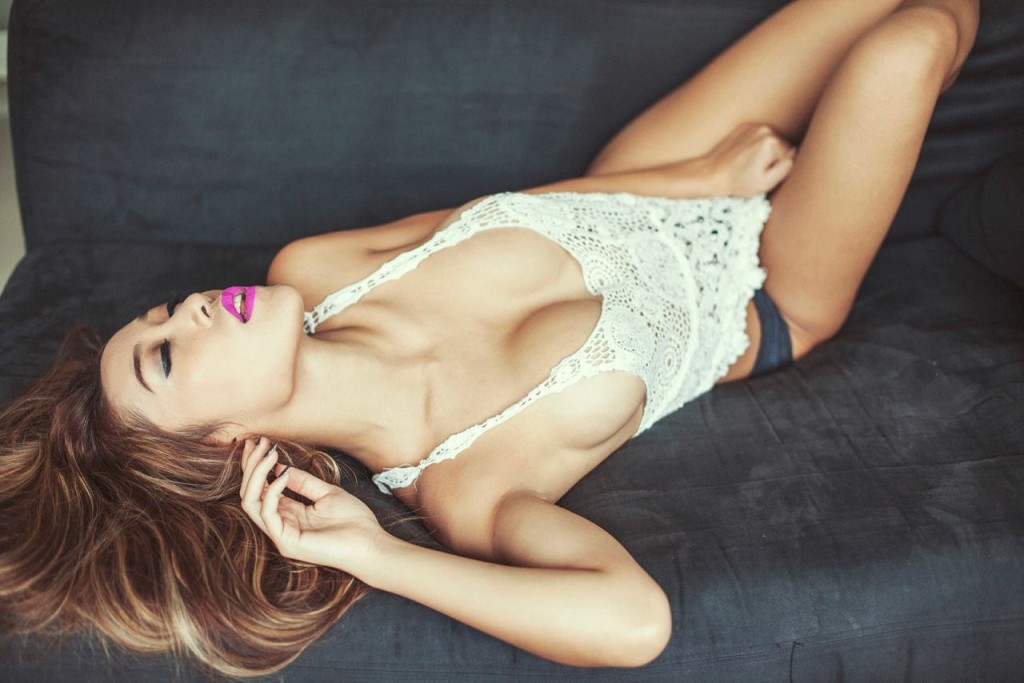 You might also like
---
More from Asian Babes
---
1.7K
Another photoshoot by Jeff Fernandez, one of our resident Amped Asia photographers. Christine Luu is a hottie with a body, …
3.9K
The city of Dallas is a major city, but not usually as glamorous as cities like L.A. or New York. …
6.7K
One of Boston's finest has just moved to LA. We got to shoot her and her super flexible body. Check …