As we grow from boys to men, there is a need for us to bring a more "classic" look to our wardrobe. We can't be wearing Affiliction graphic tees forever. That's why I wanted to interview Steven and Nicholas Ungermann, the founders of "Joel Wade." They've created an amazing brand of accessories that gives you the extra "oomph" you need to a classy wardrobe. I thoroughly enjoyed interviewing them and hope you guys can learn something about having a sophisticated lifestyle.
Give us a brief background of your brand and what you guys make.
We launched the brand early this year after spending twelve months writing the business plan, establishing relationships with manufacturers and designing our initial collection. The idea originated on a trip to Sydney, Australia where we discussed the opportunity to cater for the growing luxury market in Australia, China and developing countries experiencing an increase in middle class wages. The brand name is combination of our middle names; Joel and Wade.
Men have begun to invest more time and money into their appearance and there was a few other young brands emerging in the field of men's fashion providing shoes, business shirts and tailored suits, however Australia was lacking in brands providing luxury cufflinks, jewelry and men's accessories.
This provided the opportunity to establish the company and create a product that complements the offering of tailors and aforementioned brands while incorporating intricate designs and craftsmanship embracing a classic elegance and individualistic spirit. We believe men's accessories should define a gentleman for his business persona, formal and social etiquette. The modern man shapes his signature style by combining these attributes. Joel Wade is a virtue to this man.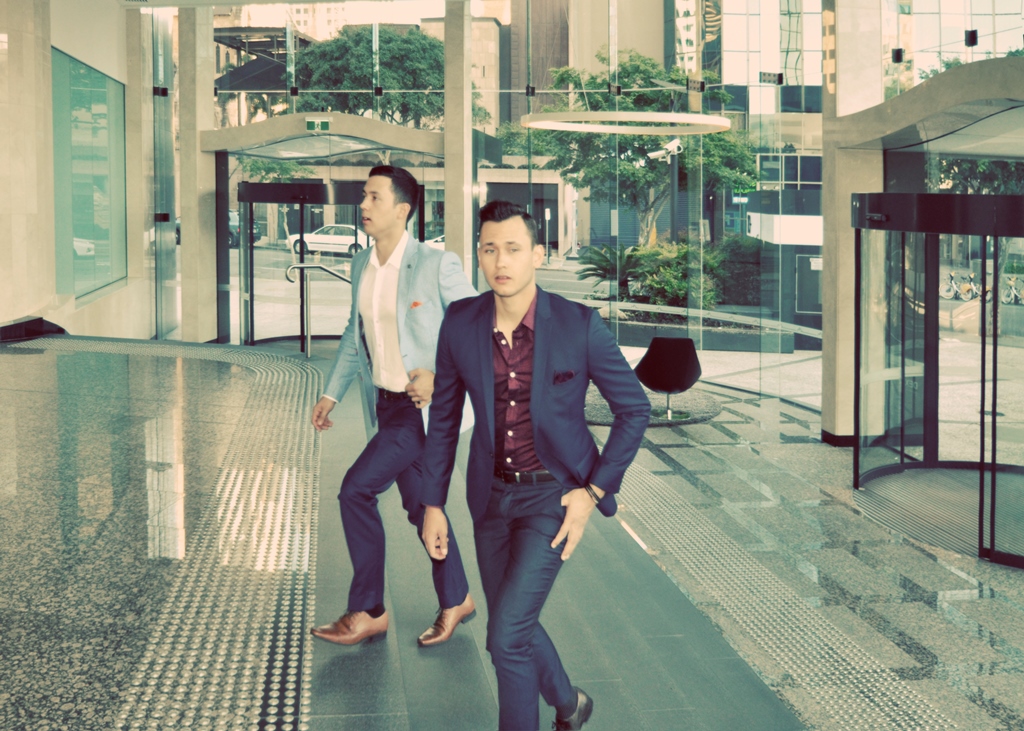 You mention that Asia is one of your biggest markets. Why is that? Do you find Asians to be liking your brand a lot?
We've found that the market in Asia is very open and supportive of our brand. Asian men take a lot of pride in their appearance and therefore are willing to invest time and money into maintaining their image with jewelry and 'dapper' accessories.

Who is your target audience? Rich? Middle class? Average joe?
Our target market is the middle class to upper class – we have collections for affluent buyers, and offer some products in the reach of aspirational buyers who want to be associated with the brand but can't yet afford our premium products.
What are some of the most important pieces in your line that you think every man needs to start wearing and why?
Every man should invest in a pair of sterling silver cufflinks – They make a statement in the boardroom and are guaranteed to go up in value over time!
The silk pocket square is another accessory that every man should have on stand-by – To complete his dapper ensemble with a pop of colour and catch the eye of that hottie in the club.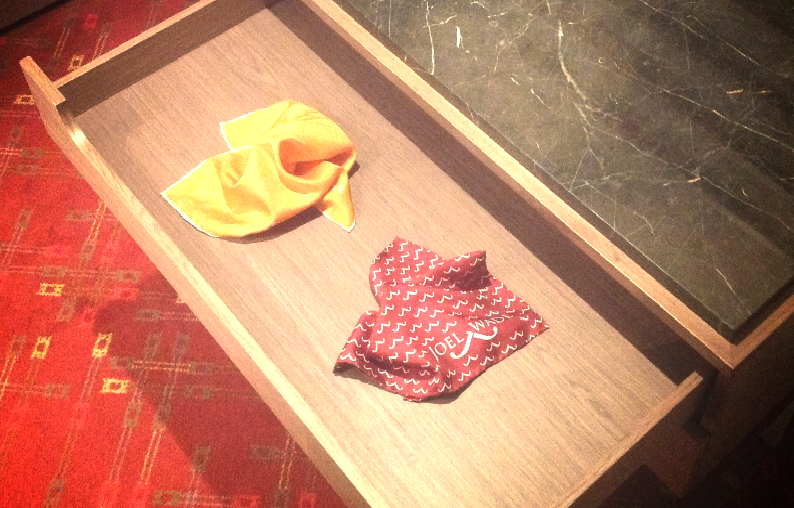 Where do you find inspiration for your designs?
The inspiration for our metal wears (cufflinks, tie bars, etc) designs is derived from our favourite architectural designs from around the world, with a specific focus on commercial buildings incorporating developments of postmodernism styles such as deconstructivism and structural expressionism. We believe fashion and architecture share common elements incorporating shadow, line and structure to elicit one's emotions, and therefore utilise these attributes in our designs.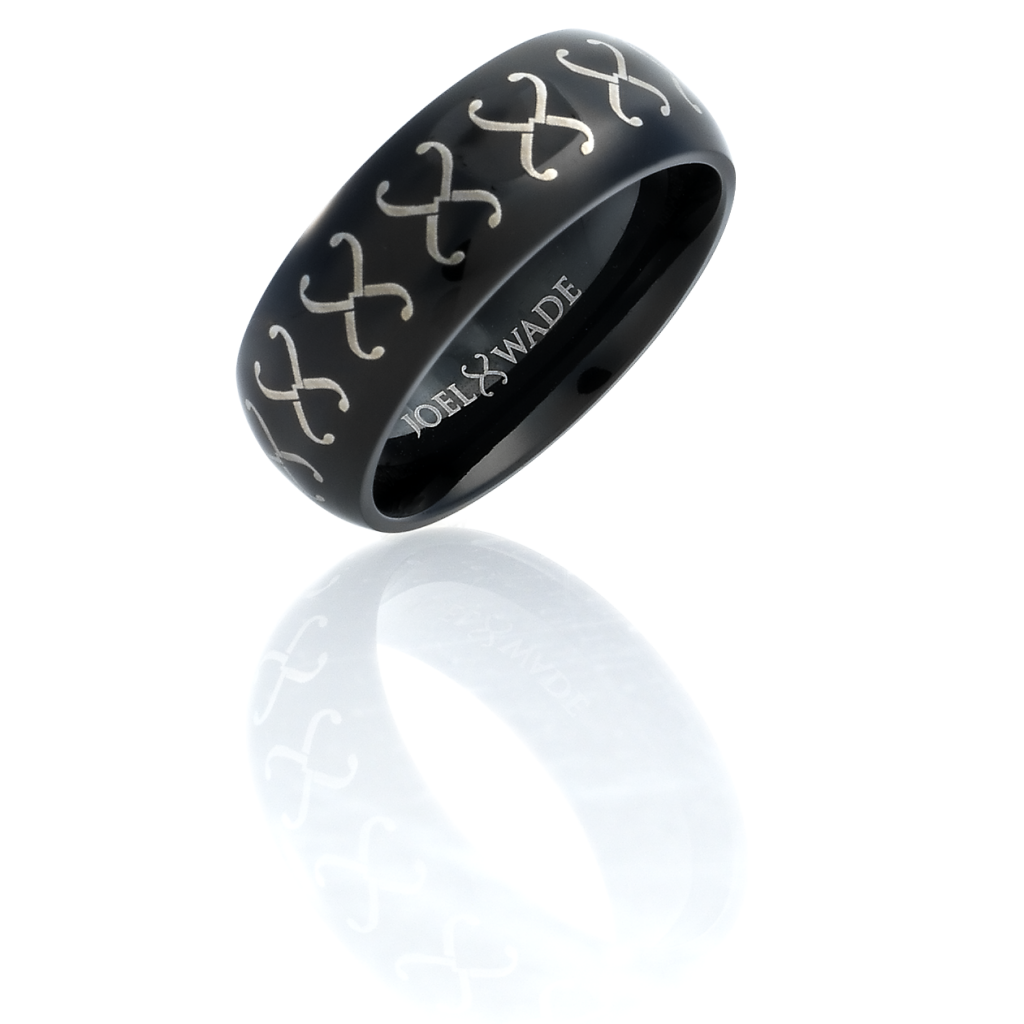 What one piece of advice would you like to give to other startup/brand founders?
Stand proud behind the product or service that you are offering despite what your critics or competitors may say, and never underestimate the power of social media – use it to mold and shape your brand's image and attract new customers at relatively low cost.
Also, don't be afraid to ask for advice from experienced people in the industry. They are often willing to help out and can reduce the risk of making costly mistakes.
What are 3 style tips you can give to the men out there that involve pieces from your brand?
Learn how to fold a pocket square. There are many great folds however our favourite is the 'puff', which has the ability to be presented conservatively or flashy depending on the colors and patterns. We recently commissioned an Italian artist to sketch a step-by-step guide to the 'puff';
Wear your tie bar properly! The tie bar should be worn between the third and fourth button on your shirt, not the bottom of the tie or at the top just under the knot – which is a common mistake. Also ensure your tie bar is the correct length for your tie, as the tie bar should never be longer than the width of the tie.
Swap your wallet for a money clip. All a man really needs to carry is cash, credit cards and a driver's license. Not buckets of coins, expired coupons or receipts dating back to 1999. Get rid of the bulk and opt for a slim and sexy money clip. It maintains the clean lines of your suit and looks impressive when you pull it out at the bar to buy drinks for the ladies you've just attracted with your newfound style.
What are 3 of the main mistakes guys are making with their style?
Wearing novelty ties. Unless you're actually ten years old, steer clear of ties flaunting your favorite cartoon character. Instead, opt for an elegant tie that complements your suit and shirt combination. Just remember to match thin ties with thin lapels and wide ties with a wide lapel. As a rule of thumb, the widest part of your lapel should be approximately the same width of the widest section of your tie.
Wearing running shoes when you're not going running. Never wear sneakers or running shoes unless you are actually exercising or attempting to execute the 'Jerry Seinfeld' look. Shoes can make or break an outfit so ensure you invest the time and money into completing your ensemble with a nice pair of loafers or dress shoes instead.
Doing up too many. Follow these three basic rules when it comes to the buttons on a single-breasted jacket. Two buttons? Do up one button. Three buttons? Do up two buttons. Four buttons? Get a new jacket.
What are your final five style tips for men who need some guidance?
Have your suits tailored – A well-tailored suit is to women what lingerie is to men.
Don't be afraid to add color to your outfit – in the form of chinos, a classic blue jacket or within your accessories.
Never underestimate the power of details – a scarf, pocket square and other accessories will significantly enhance your outfit.
Avoid shirts with large logos – you're not a walking billboard.
Continue to evolve our wardrobe – as you mature and experience lifestyle changes your style should evolve accordingly.
Where can our users find your items online?
Our premium collections of cufflinks, jewelry and accessories are available in a selection of boutiques across Australia and from our online store at www.joelwade.com.au
Amped Asia readers can enjoy 20% off all orders from the online store until 31st December '14.
Please visit www.joelwade.com.au and enter the code 'AMPEDASIA' at checkout.
Facebook: www.facebook.com/joelwadeofficial
Twitter: https://twitter.com/Joel_Wade_
Instagram: http://instagram.com/joelwadeofficial
Pinterest: http://www.pinterest.com/1joelwade/
More from Blog
---
1.5K
The Nintendo Switch has been revolutionary when it comes to portable gaming. It's been such huge demand since its debut …
The Summer 2018 Issue of Amped Asia is here! It's proving to be a super hot summer, and a lot …
3.7K
Kim Mi So is a former model that was nominated for Miss Maxim in 2014 and she dropped everything and …