Have you ever liked a girl that already had a boyfriend?
You thought she was so amazing, so beautiful, the perfect woman, but she was dating another guy? Of course you have. Every guy has one of these stories. Women like to say that all the good men are either gay or taken, but for a lot of guys the exact same thing holds true with women. If she's that amazing, another guy might have beat you to the finish line.
So what do you do? What do you do when you've met an amazing girl, but she's on the arm of another guy? You could just move on and keep searching for another girl, but what do you do if she's REALLY worth it, if maybe she's THE ONE (doubtful, but keep reading anyways)? Is it possible to steal her away?
Absolutely.
But it's insanely difficult work to make a girl switch teams (and I mean INSANELY), so if there's that amazing, incredible girl you just can't bear to part ways with, there are four key steps you need to take before you can claim victory:
Is she happy with him?
The first thing you need to ask yourself is how this girl feels about the guy she's currently with. Is she madly in love? Is she happy? Does he treat her like she's his queen and she treats him like he's her king? If that's the case, you need to back off. Interfering in a happy and stable relationship is not only a dick move, it can also make her hate your guts if she figures out what you're doing, or even worse if she tells her man about it… and you'd deserve every minute of it.
In fact, the only acceptable time to try to woo a girl away from her man is if she's unhappy and being with you would do her some good. Do they constantly argue? Does he put her down, call her names? Does she drop subtle hints and comments about how she wishes her boyfriend did this or Lizzie's boyfriend does that, so why can't hers? Does she even like him?
You might be asking yourself why a girl would stay with a guy she dislikes or who makes her unhappy, but it's often the case that women will settle for the devil they know rather than the one they don't, and being with a guy can become like a bad cigarette habit. But when she sees better horizons and realizes things could be so much better for her, it can hit her like a Mack truck that she's missing out on a good man. That's why…
You have to make her realize what she's missing.
It doesn't matter how unhappy a girl is with her boyfriend if you're just as bad as he is. If she's dating a guy who spends his evenings playing GTA instead of spending time with her, but your poison is Saint's Row or Warcraft, she'd be no better off with you and you won't even cross her radar. So become the man she dreams about. If she's faced with the choice between two equally awful men, she'll stay with what she has, but if she's presented with the option of a five-star guy or an overgrown teenager, breaking things off becomes a much more attractive option.
Another idea is to give her what she's missing with her current boyfriend. If her boyfriend is the boring but safe choice, you'll have the best chance if you're the dangerous, bad boy. If her boyfriend is the bad boy who treats her poorly, you'll have the best chance if you're the caring, considerate, stable guy — the guy she can bring home to mom. This plan sometimes backfires with the younger girls because they have no idea what they want. But when you find a woman at just the right time (when they're sick of the alternative) that's when you can swoop in and get the girl.
SELF-IMPROVEMENT is key.
Join a gym. Make yourself physically attractive. Update your wardrobe. Get a better haircut. Spend an hour in front of the mirror working on your body language.
When she looks at you, you want her to see that not only are you more physically attractive than her current squeeze, but you're also more emotionally attractive and you'll treat her better. The real key to a woman wanting to leave an unhappy relationship for a happy one is seeing proof that she will actually be happy, and seeing your positive interactions with other people is going to be a huge part of that.
But…
You also have to make sure that she isn't blissfully unaware.
Remember what I said earlier about some women staying in unhappy relationships because the devil they know is better than the devil they don't? Well, it's often also the case that a woman is so addicted to the idea of changing a bad guy or so unwilling to be single that she remains willingly and blissfully unaware of the greener pastures and better opportunities that are staring her in the face. Especially if she's trying to change a bad guy, she might deliberately block out any and all better options so she can focus on the fruitless task ahead of her.
That's why you have to make her realize you're there. All the self-improvement and awesomeness in the world won't overshadow the fact that a woman has her eyes closed. So open them. You can't forcibly drag her away from a man who makes her unhappy, but you CAN let her know you're interested. Tell her she's beautiful, but don't say that her boyfriend is a prick (that can make her dig in her heels).
But be careful not to cross the line into becoming her best guy friend. You don't want to just be her shoulder to cry on. You want her to know that you think you're the better option for her.
Get her out with you two, together. Alone. Do something touchy, like dancing. Get all up in her grill. Tell her how fucking hot she is. My best line? "If you were single, I'm pretty sure we'd be together."
If she's still standing there after all this, you're very close.
Doing all of this does take risk, and you will have to risk your "friendship" with this girl, because she's not going to want to hang out with a guy that keeps on hitting on her despite the fact she's rebuffing his advances.
And then the waiting game begins.
Sometimes it happens that you find a girl who is miserably unhappy in her relationship. You join a gym and become a better dresser, and you're an awesome guy who doesn't live in his parents' basement. You let her know how much you like her and how much you hate seeing her unhappy, but she still doesn't bite the hook. Shit happens. The important thing to remember when you're trying to woo a girl away from her man is that you shouldn't get as obsessed with her as she is with him. If you've proven to her how great you are and told her how much you like her, but she still doesn't want you, then she isn't for you.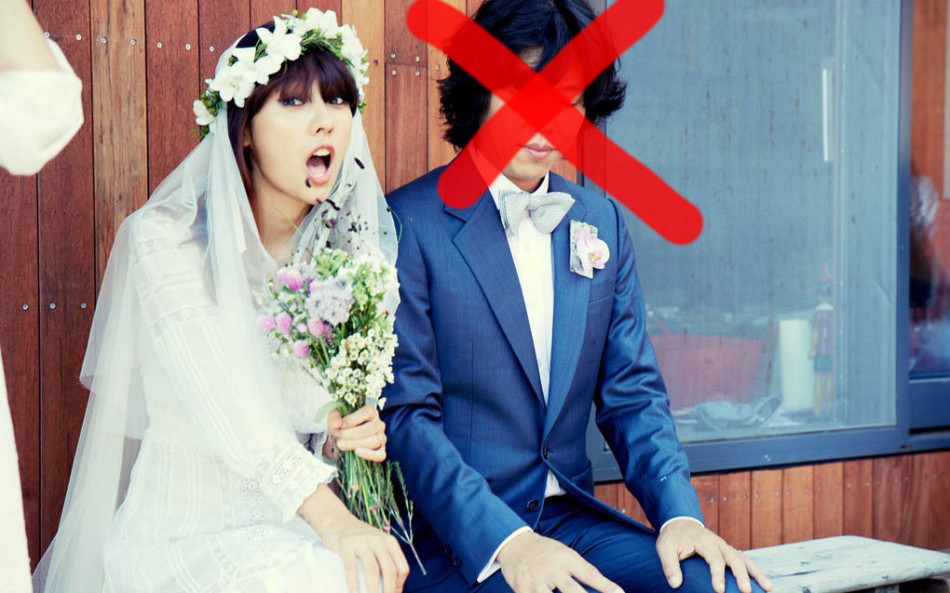 Instead of going out and actively seeking women to steal away from their boyfriends, go out and date normally. If you find one who is worth pulling out of a bad situation, then go for it, but don't allow it to become your staple method of dating because 1) it makes you look like an asshole whose sole motivation is to break people up and 2) it isn't easy. That's right, making a girl come to terms with how unhappy she is is HARD WORK.
A word of caution. Be careful if she cheats on her boyfriend.
If she cheats on her boyfriend with you, then there's a high chance she's going to do the same to you. A girl with a bad character is not someone you want to be with. Date the girl who will break up with her boyfriend first before admitting her feelings for you. But that isn't to say that you might not have sex with a couple taken girls. Unfortunately, girls cheat. A lot. And sometimes that actually helps you snag her. But be careful when you actually date those types of girls.
When you come across that girl who takes one look at you and realizes everything she's missing out on, the rewards are magnificent.
Here's the TLDR version!
1) Make sure she's actually unhappy in her relationship! Otherwise you'll just come across as a douche.
2) Improve yourself. Make your good qualities stand out over his bad qualities. Be his foil and show the girl what she's missing on the other side of things.
3) Spend time with her 1-on-1, and flirt with her during these instances. If she's okay & reciprocates with the flirtation, then you're golden. You may need to risk your friendship with this woman. If you can't do that then move on.
4) Wait for her to break up with her boyfriend. If she doesn't, move on.
More from Blog
---
1.5K
The Nintendo Switch has been revolutionary when it comes to portable gaming. It's been such huge demand since its debut …
The Summer 2018 Issue of Amped Asia is here! It's proving to be a super hot summer, and a lot …
3.7K
Kim Mi So is a former model that was nominated for Miss Maxim in 2014 and she dropped everything and …