There's some exciting news coming to Amped Asia.
For the foreseeable future, every single issue will be printed. We're focusing more on print because we've discovered that you guys love our print issues and have been going around car shows getting models to sign them.
Secondly, we're bringing back subscriptions. An 8-issue subscription will cost $169. While some of you are probably thinking that's too much to pay, note that Amped Asia is not just some cheaply printed magazine. We're more like a high-end coffee table book, created with gorgeous binding and high quality pages. Each issue is also a rare piece of history, as we only print a very limited quantity per issue. A subscription is also the only way you can guarantee yourself a copy, since we've sold out of almost every back issue to date.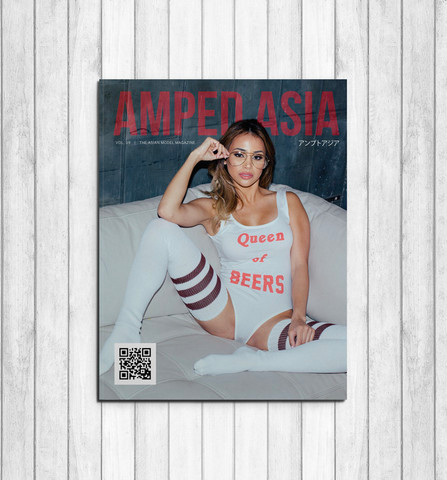 It's also the price we have to charge in order to make any sort of profit. Print is expensive in low quantities, so in order to make any money at all, we charge $29 per issue. The subscription is a 30% discount on our single issue price.
In this issue you're also going to get amazing photos of Catherine Lynn, Annie Celine, Christine Huang, and Heather Lovele. Stories about the AVN 2016 and Anime Impulse 2016. Photos by Kevin Hype, Leo Trajano, Bryan Miraflor, Tristan Manas. Makeup by Julian Morales.
On behalf of our staff here at Amped Asia, I want to thank you for purchasing this issue. Thank you so much!
Have fun checking out this volume!
Best,
Kevin Hype
You might also like
---
More from Magazine
---
The Summer 2018 Issue of Amped Asia is here! It's proving to be a super hot summer, and a lot …
23.2K
Jessica Weaver isn't your average White girl. She's got a body that any man or woman would kill for, the sweetest …