Are we surprised that a Catholic school girl became a porn star? Nope, we're not. Years of sexual repression & guilt is a recipe for porn star success.

Cindy Starfall is sultry petite goddess, that was nominated for 2014 AVN New Starlet,  and has an amazing personality that was so warm and engaging you would be remised to not meet her. What surprises me even more is the tenacity and gusto of her sexual appetite, releasing her feature DVD Starfall by Evil Angel, which surprises me coming from this delicate looking woman.

One thing that glared at me was this fierceness from the 5'1" bombshell and you could see it in her eyes the passion for what she does. Last year, thanks to Star Factory PR, I had the opportunity to actually sit and speak with her.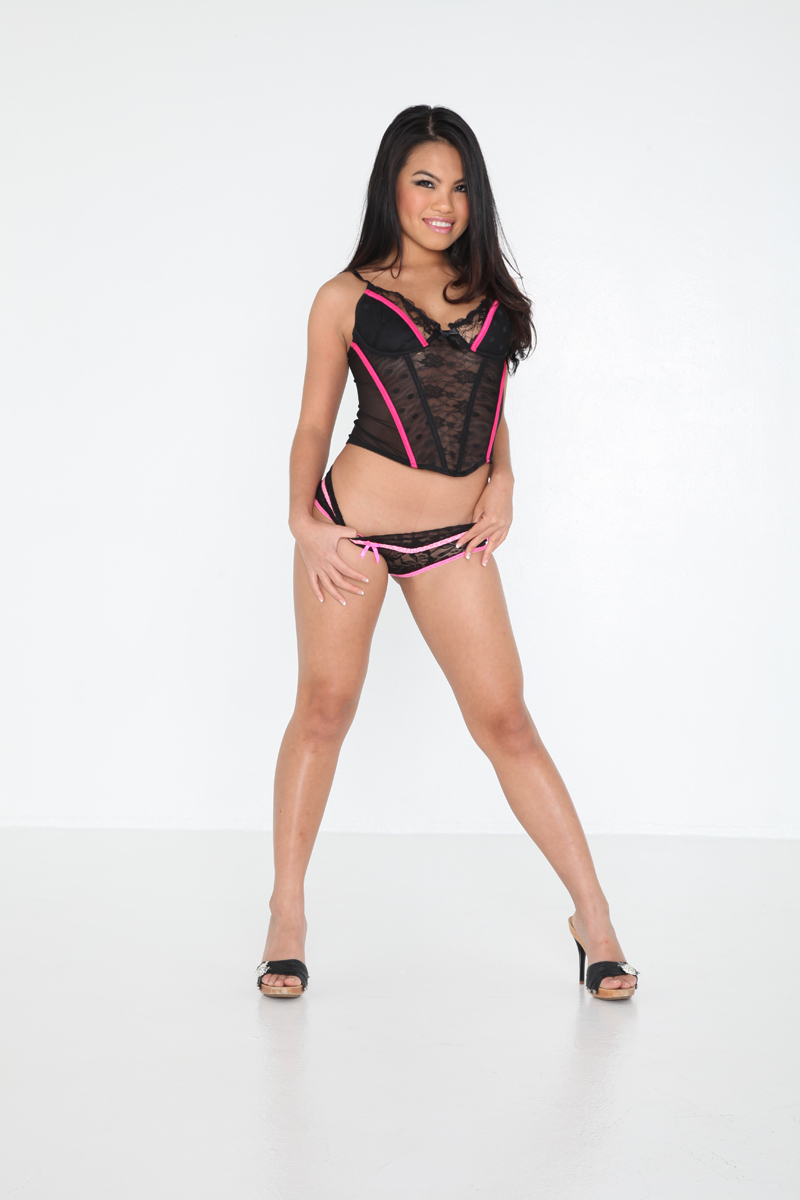 Cindy, first off all thank you so much for spending time with us.
No Not at all, I'm glad I get to do this.

So where are you originally from?
I was born in Saigon, and my family and I migrated to the US when I was 15.

Wow, so I'm going to take it that your family was the typical super strict and traditional Vietnamese household?
Actually, they were. My family was fairly well to do and they were devout Catholics. So you can say I've always had this side of being a Rebel.

Oh, so was it like the stereotypical Catholic School girl thing or what?
Actually, yeah… My family was super strict and you know being a bit of a rebel I started exploring with Girls when I was in High School and it got even better when I got to college when guys were around.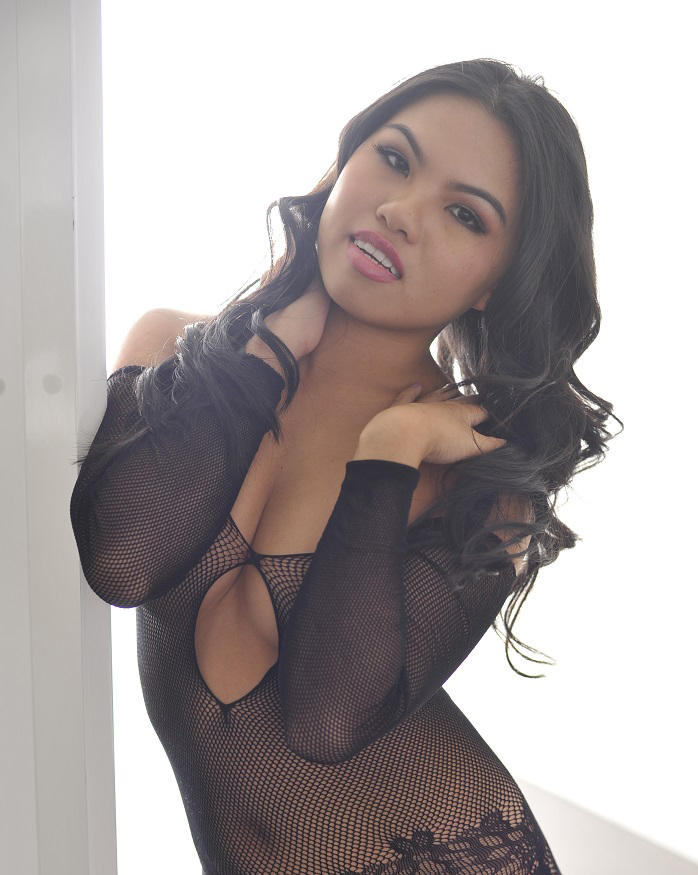 Wait, was there no guys from your High School?
Haha, no it was an all-girl Catholic School…

So you are literally that good girl gone bad then huh?
Yeah I'm a horny little freak…

So when did you get into the Adult Industry?
Late 2012… I discovered earlier that I liked being in front of a camera… So I did Webcaming at night.

So what did you do before you went into Porn?
I was working a Corporate Job. It was okay, it made great money but a part of me wasn't fulfilled.

I see so with a professional career, I take it you went to college?
Yeah, I have a Degree in Business Management.

So to switch gears, what is your end game? I'm pretty sure an intelligent woman like you knows that being in this Industry is not sustainable.
Absolutely, in 2014 I launched my own Clothing Line. Right now it caters to men, but down the road I do plan on expanding my line and it will be my main focus.
So other than your clothing line and shoots, what do you do?
I've been doing feature dances at different clubs.

Really, did you have a dance background?
No not at all. I actually have never stepped into a club before I started feature dancing. I just think it's fun. Where else can I go and meet and fans and make great money dancing.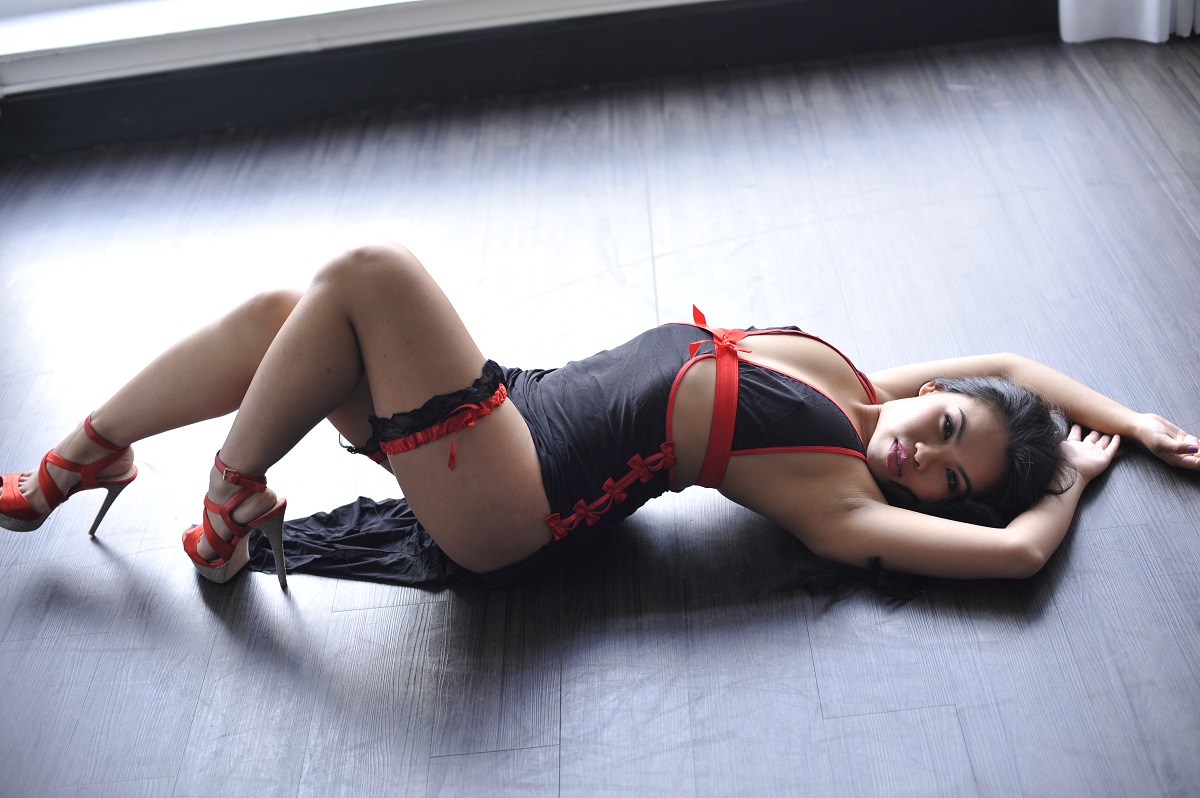 So are you in a relationship?
I actually am at the moment… However we're in an open relationship and we're allowed to fuck whoever we want.

Say again?
We're together, but we're swingers.

So you really like sex don't you?
I love fucking.  I love meeting new guys that are fun and I take them home.
Do you look for other open relationships or do you pick ups someone you like?
I look for couples more because I'm just interested in sex and I don't want someone who will get clingy after the fact. With couples, we can all go back to our normal lives without worrying about anyone getting attached. I have many couples who have remained good friends and fuck buddies.

What was the wildest experience that you've ever had as a couple?
I've been in an orgy with four couples–a total of nine people in my living room. :) It was a blast! Sweaty long sex but oh so good. Then we all went for dinner afterward. We definitely confused the waitress.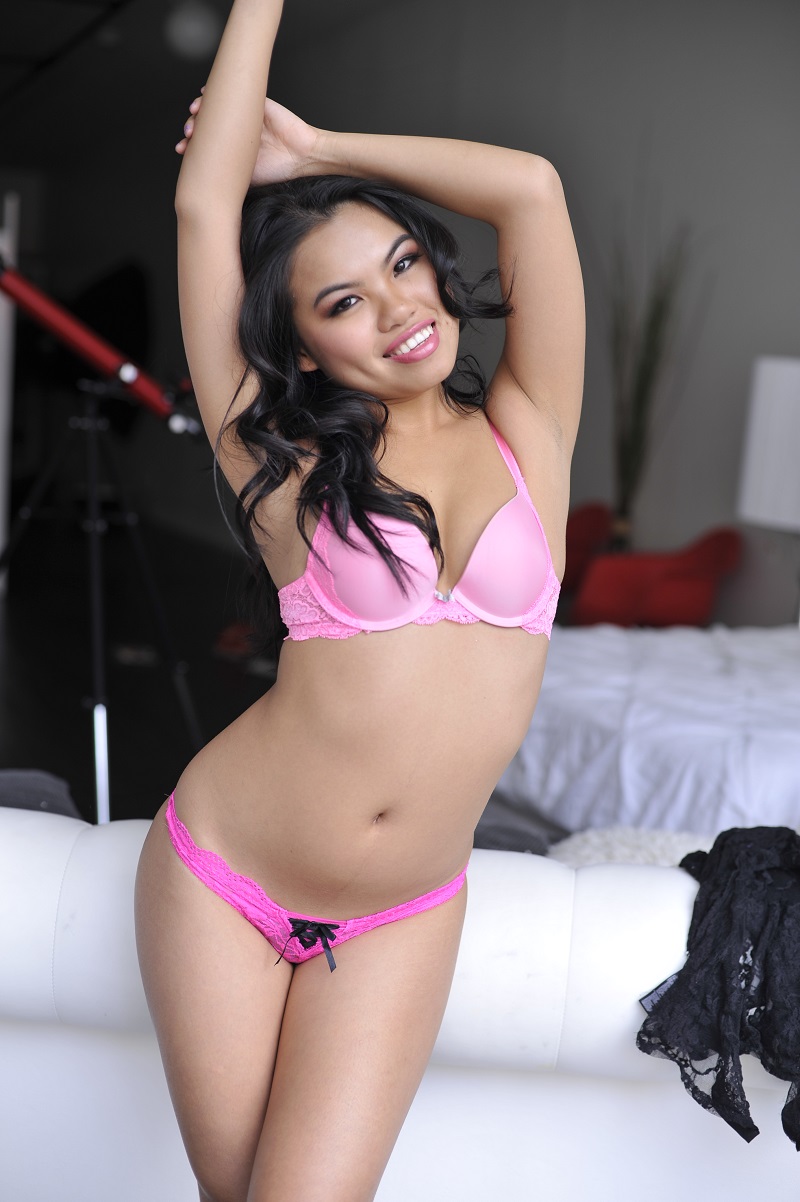 What do you like the most about it?
I like meeting new people. For the most part, swingers are cool, open minded people. We share the same interests without judgment.

So what do you look for in a guy?
Well, they need to be well dressed. They need to be funny and witty enough to carry on a good conversation. And the biggest one… Sex is a must. They have to keep up with my needs.

I'm just at awe, If I didn't know you better, that you were just this sweet girl next door…
No, haha I'm a bit of a bad girl…

Well Cindy, thank you so much I do appreciate your time. Do you have anything we can tell our readers to check out?
Check out my new website www.Cindystarfall.net and follow me on Twitter. 
More from Asian Babes
---
1.8K
Another photoshoot by Jeff Fernandez, one of our resident Amped Asia photographers. Christine Luu is a hottie with a body, …
4.0K
The city of Dallas is a major city, but not usually as glamorous as cities like L.A. or New York. …
6.8K
One of Boston's finest has just moved to LA. We got to shoot her and her super flexible body. Check …