It's been a little while since Annie Celine has been on Amped Asia. We first featured her almost 2 years ago in 2014 because we knew she was going to be a star.
In 2016 she linked up with Australian photographer Tristan Manas to shoot this latest photoshoot which we featured for our babe of the month section. We also got a chance to catch up with the gorgeous Asian Australian beauty for an edition of "How to Attract."
Are you single or taken?
I am newly single!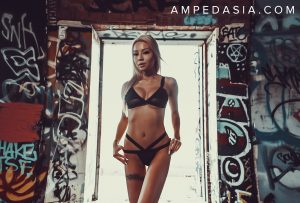 What's the #1 problem with dating in this day and age?
I know most girls (and guys) will agree with me that social media is capable of ruining relationships. There are so many more opportunities for people to be dishonest and unfaithful through smart phone apps.
What's something you'd want your man to wear to look his best?
I really appreciate a man who knows how to dress well, maybe because I'm usually dressed quite casual myself! I find guys who wear a tailored shirt, slim fit trousers and also dress shoes very attractive. Of course what is also under this outfit is very important as well.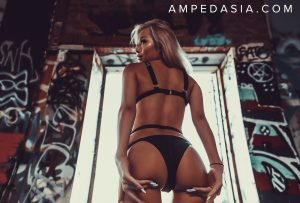 Have you ever made the first move on a guy? If so tell us how it happened.
I actually always make the first move on a guy if I like him, I
 don't like to sit around and wait for something to happen. Most times it has worked in my favor and I have dated people after approaching them first and letting them know about my feelings. I still remember when I was about 15 or 16 I told a guy I liked him and wanted to be more than friends but unfortunately he did not reciprocate! I was quite upset for months. Hopefully this doesn't happen to me again haha.
Personality is obviously the most important thing about a man, but what's the most important after that for you? Looks or money?
I think looks and money are just as important as each other. A relationship is not sustainable without money, even though I am capable of supporting myself I still would prefer to be with a man who can afford the finer things in life. However in saying that, I am not someone who can date for money only, especially
if it was someone who is much older than me (most likely unattractive too). Some girls can do that, which I find very impressive because I don't think I can ever put myself in that situation.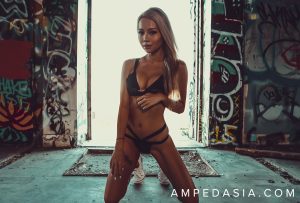 If a guy were to approach you, what should he say to you?
Honestly I get a little spooked when guys approach me. Usually because not many guys do come up, and when it happens it's either in a club or bar. The best way to start a conversation would probably be saying that you follow me on Instagram. I'm always so surprised when people recognize me.
What aspects of a guy get your attention?
I'm not afraid to admit I'm a little shallow when it comes to men, but somehow the best looking guys don't make the best boyfriends. I spend a lot of time and effort into my appearance so I think I can also be picky when it comes down to the opposite sex. I like guys who are tall, has a good body, well groomed and has a clean hair cut. I also love guys with tattoos.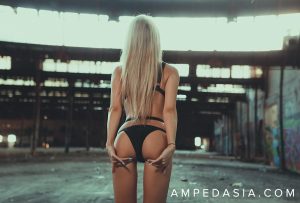 What's something naughty you've done but you never got caught?
I ordered roses anonymously for my mum on valentines day. My mum thought they were from dad and dad probably thought it was from a secret admirer! Till this day they have no idea that I'm such a prankster.
If you were on a date, what are 3 things you'd want a guy to be able to talk about?
On a date, I would like the guy to be able to talk about his relationship with his family. I have a strong belief that someone who is close to their parents and cares for them, generally can't be 'too' bad of a person. I want to know about his dating history, a guy who has had many girlfriends or no girlfriends could be troublesome if the relationship progresses. Lastly it would be nice to hear him talk about what he is passionate about in life.
Is it more important for a guy to be good in bed or good at conversation?
I would say being good in bed is more important…Only because I wouldn't be in bed with someone who couldn't hold a conversation with me haha!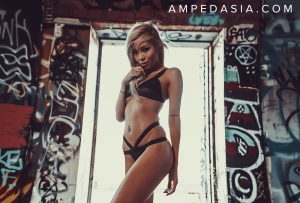 Plan out your ideal first date. Where would you go and what would you do?
I would love to fly to a ski resort in Canada and spend the whole day snowboarding, it would be a bonus if the guy can teach me a few tricks in the terrain park. Afterwards it would 
be nice to relax in a hot tub and enjoy a few glasses of wine. This doesn't sound like a typical date but I'm not your typical girl ;)
Which would be worse never having sex the rest of your life or never eating food the rest of your life (you would get nutrients through other means so you would still be alive)?
I actually LOVE food too much to give it up. When I got braces a few years ago
I couldn't eat anything except mashed potatoes and I cried for days because
I was so hungry. So I guess no sex for the rest of my life is fine with me if I can eat fries.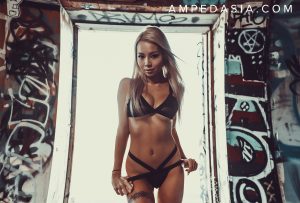 If you went lesbian, which girl would you go for?
This is so tough, I find a lot of girls attractive, probably more so than guys! I've had a crush on Megan Fox since the first transformer movie, she is so beautiful.

Where can we find you online?
Instagram: @theannieceline
Email: [email protected]
Snapchat: queen.celine
Twitter: @theannieceline
You might also like
---
More from Asian Babes
---
3.1K
The city of Dallas is a major city, but not usually as glamorous as cities like L.A. or New York. …
6.2K
One of Boston's finest has just moved to LA. We got to shoot her and her super flexible body. Check …
3.8K
Kim Mi So is a former model that was nominated for Miss Maxim in 2014 and she dropped everything and …