Amy Fay was the cover for the October 2014 issue. Get the issue for free!
Amy Fay has been on our radar for years, but it wasn't until now that we got her to get a little wet for a very sexy photoshoot with photographer Tony Yang. You might know Ms. Fay as the hottest girl EVER to work at Vietnamese coffee shop Cafe Lu. Or maybe you just think she's the hottest Asian girl ever. Period.
And we'd agree with you. Amy Fay is extremely EXTREMELY beautiful. In fact she's a little too hot. A little too beautiful. Almost as if she wasn't a real person but a computer generated woman that was meant to make all of our jaws drop.
Check out our quick interview and the amazing photos taken by Tony Yang.
Remember, Amy Fay's issue is 100% free. Get it now!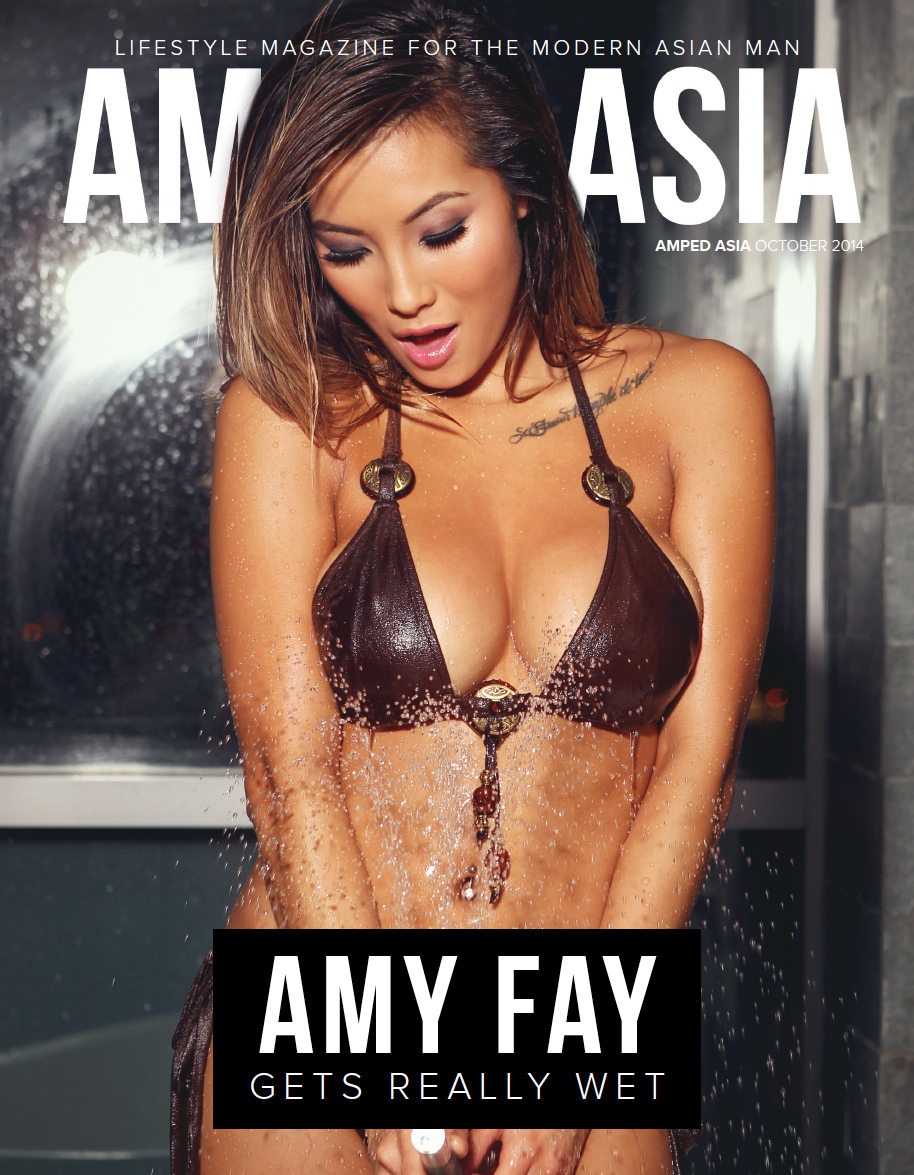 Tell us a little bit about you.
First of all, THANK YOU for this feature on AmpedAsia! And thank you to all the readers who will be reading this.
Where to start….Both of my parents are from Vietnam.. which means I'm a pure bred. I got my parents to thank for that! Meaning I got a pretty cool unique look don't you think?! Anyhow, I was born in a small refugee camp in Thailand, and stayed there until the age of 3 where I moved to California with my mother to start our lives. Shortly after my father joined us in a small little city called Westminster aka LITTLE SAIGON. Basically being the ONLY child I grew up in a VERY VERRRYYY small family. No, not being sarcastic at all. I literally grew up with no cousins, hardly seeing uncles aunts cousins. You name it. I was never a family type girl so I spent much of my days with friends outside playing. We'd be playing for hours on end and my parents had to literally drag me back inside the house. Growing up I was quite the dreamer. I wanted to do and be everything that I could. Always had a thing for being in the "spotlight."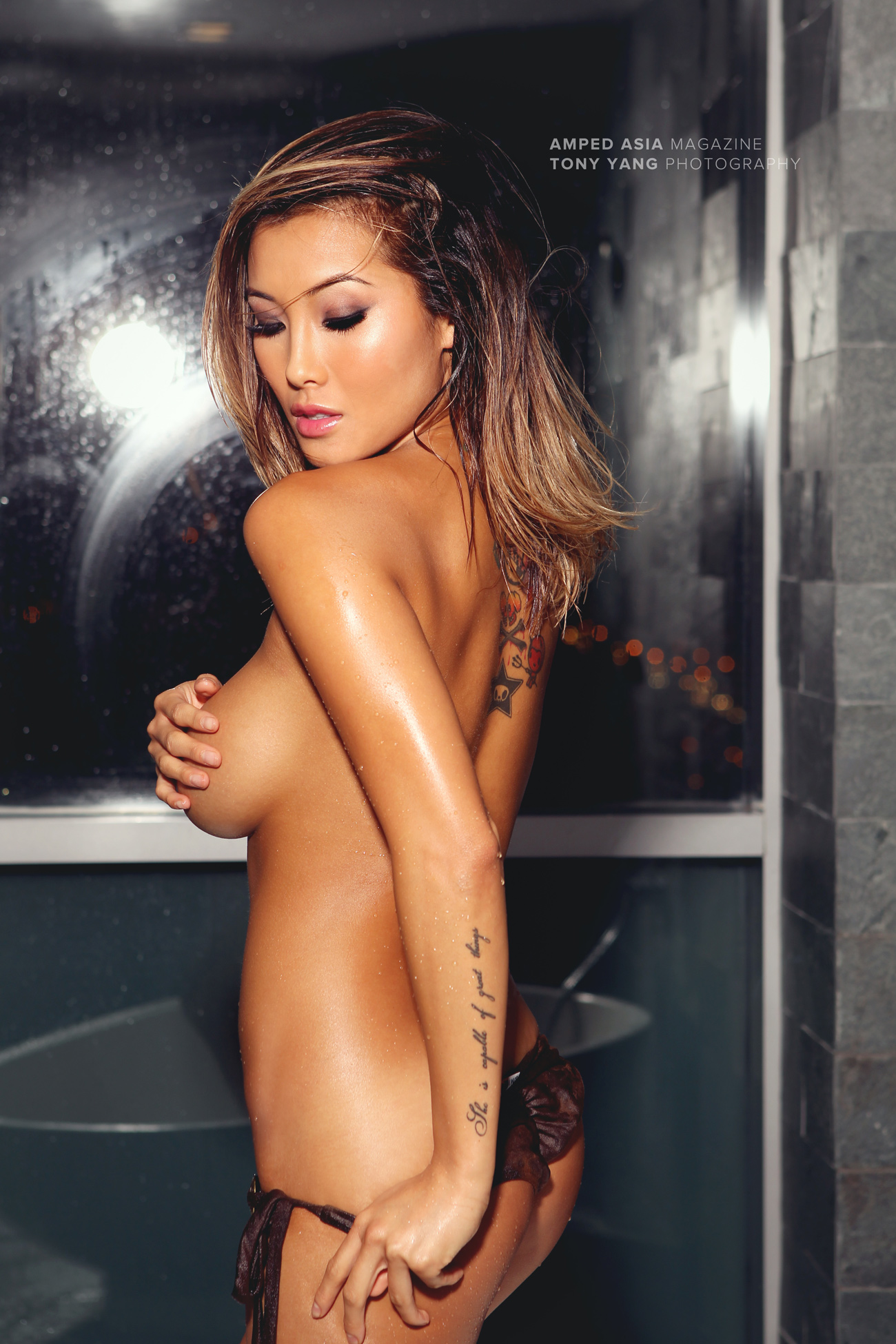 Well you're definitely in the spotlight right now. How do you think you got so popular? It seems like you blew up overnight and have been just making huge waves in the industry.
Hahaha for some reason I always laugh when I hear this. It's not because I don't take it seriously. Its just that I've always been humble and I kinda just went with the flow!? I don't ever make any sense. So, please bare with me.
Back when I first started, I'll admit I thought I was hot shit! But after a little while I didn't really try. I never really did. I picked up a few go-go gigs here and there but i'd never thought I would become so… what do you call it? "KNOWN" ? I'm truly grateful for everything that modeling has given me. It has opened many, many doors that I never thought existed. I'm so thankful.
Amy Fay BTS Video Below!
What are you currently up to professionally?
Currently I'm studying real-estate. So if you guys need a house in Orange County, CA LET ME KNOW! Haha. I'm also still active as a model, so feel free to book me?
Amy Fay's issue is 100% free. Get it now!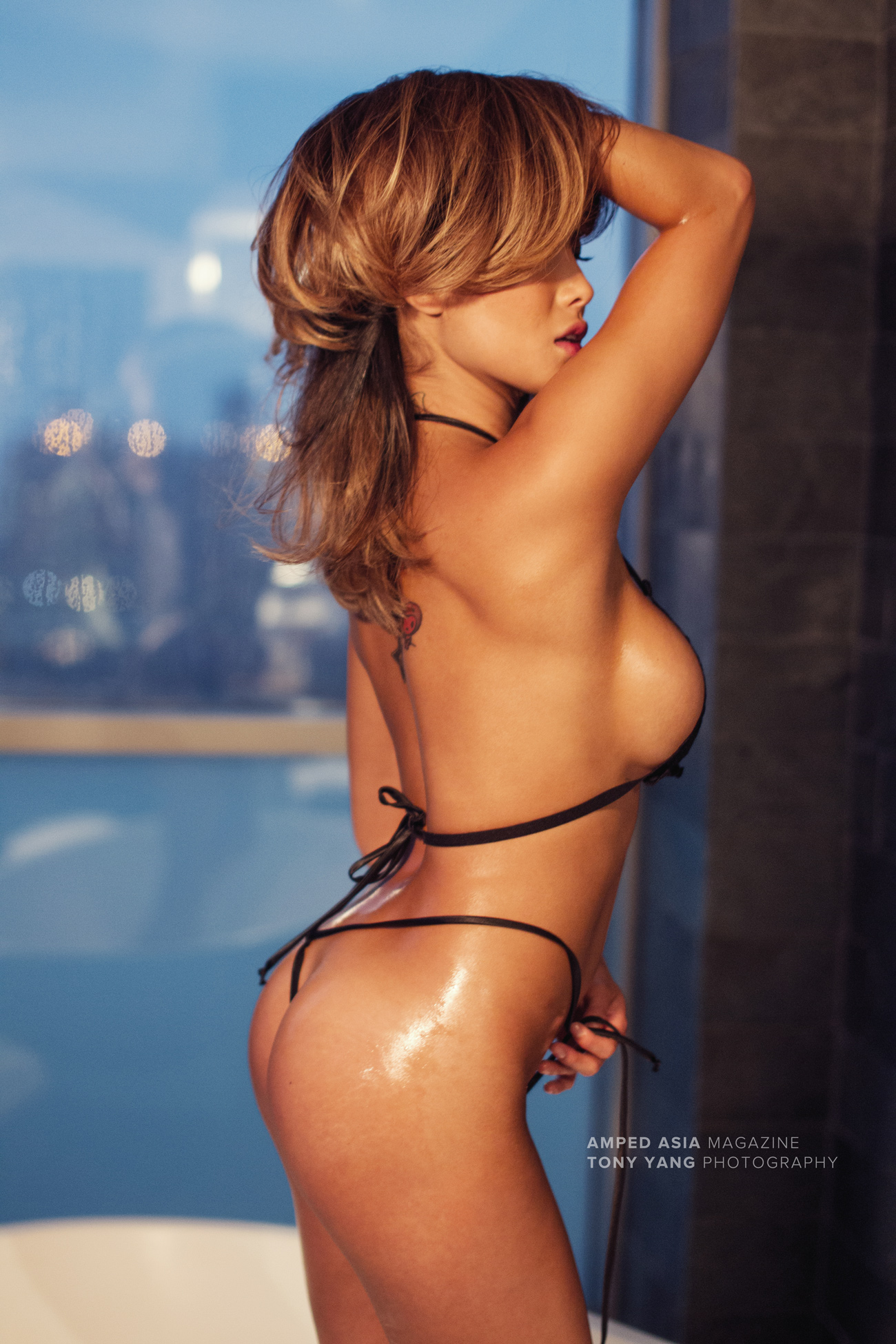 If you wanted to have a really fun weekend, what would you do?
Fun weekend for me means I have a chance to cook up something new for my other half. Now, thats fun. Cuddling is fun too!!!
What's one thing very few people know about you?
Despite my appearances, I CAN BE SHY. Oh so awkwardly shy…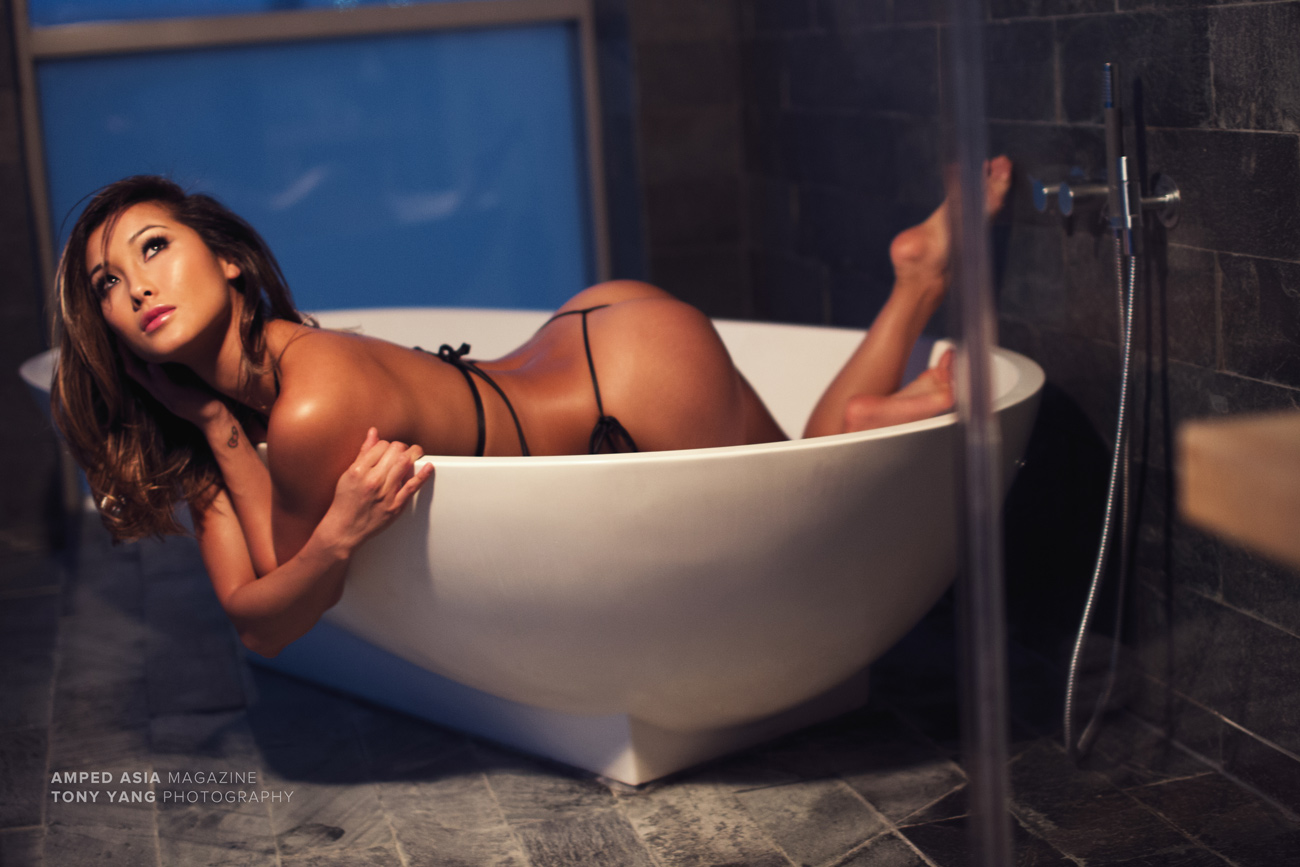 Currently, are you single or taken?
HAPPILY TAKEN.
What's more important in a potential mate — having mind-blowing sex always or having someone you can depend on long-term?
A little bit of everything. I believe mind-blowing sex is a reflection on your relationship status. Connecting on a personal level is so important as well.
What do you do when you want to flirt with a guy?
Ha, no flirting here! But if you guys are wondering if a girl is flirting with you… one sign is the EYES. Also paired with a smile.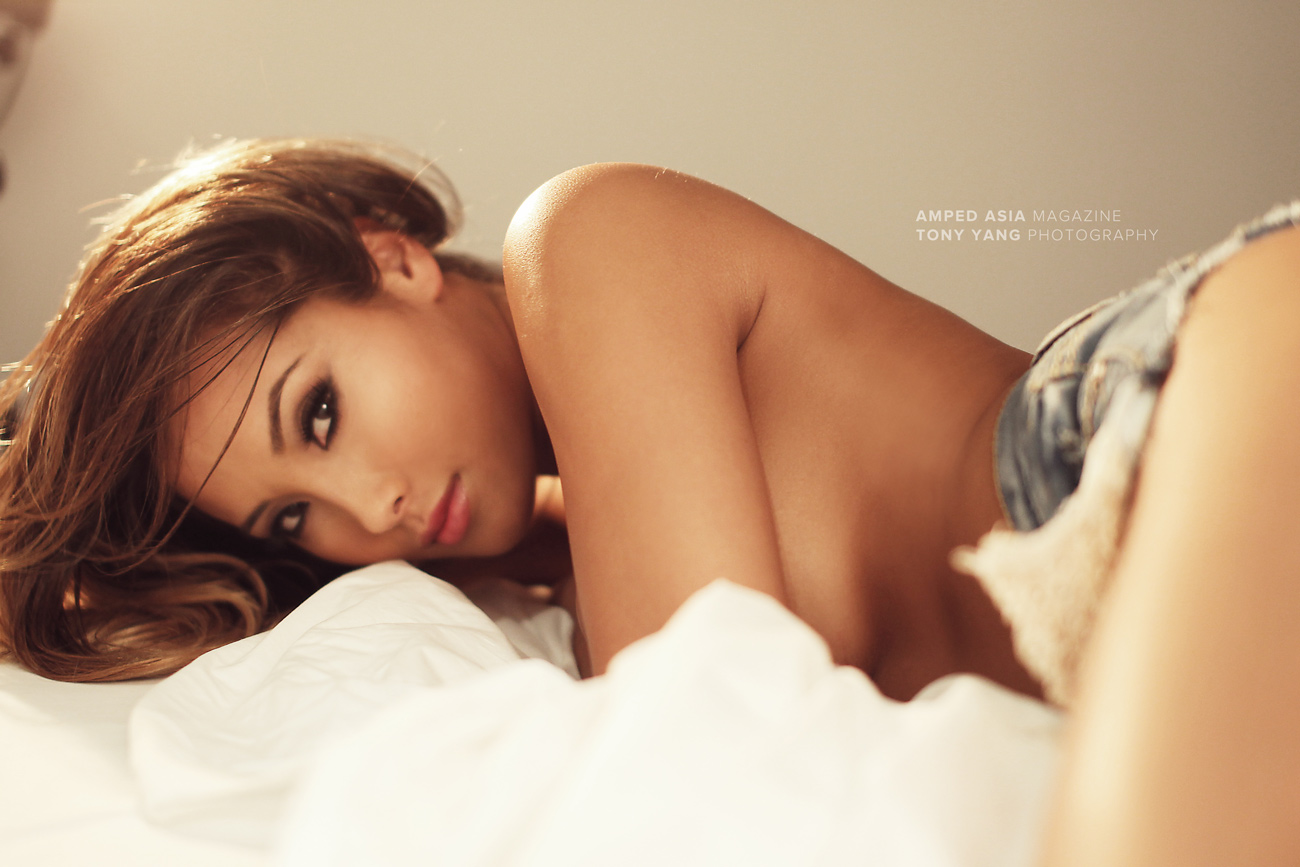 What type of guy attracts you?
Definitely someone who is in shape and have long term goals in life. A guy who is committed.
What are the top 3 advices you would give to men in dating?
1) Be honest. straight up.  No one likes a lying son of b****
2) Be a TRUE gentlemen. Most girls like that! Open doors, cook her breakfast, leave cute post-it notes. Hold her hand. Simple stuff!!
3) Be the guy that she can turn to. That she can trust. And that she can completely be herself around.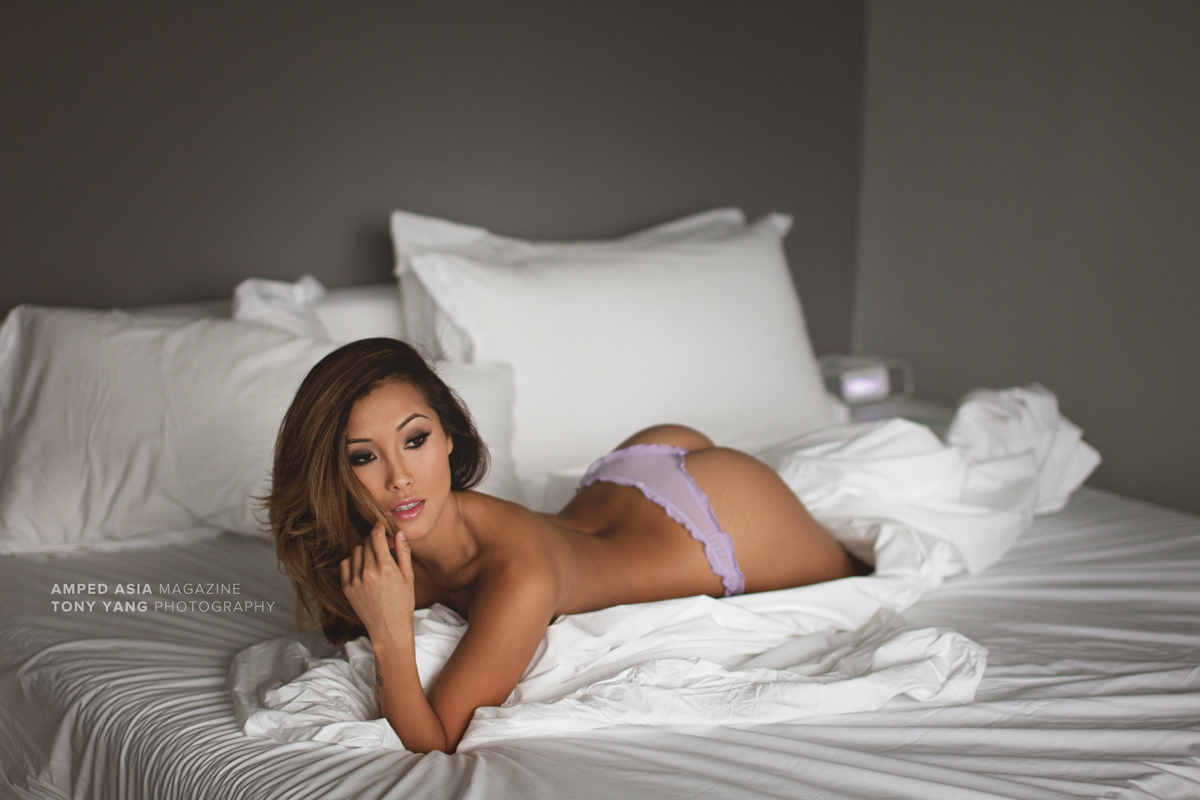 What are some mistakes guys have made when they try to court you?
THEY TRY WAAAAY TOO HARD. That kinda stuff would push anyone away.
More Amy Fay
Instagram: @theeamyfay
More Tony Yang Photography
Instagram: @tonyyangphotography
WANT MORE AMY FAY PICTURES? UNLOCK THEM BELOW!
[sociallocker]
[/sociallocker]
You might also like
---
More from Asian Babes
---
3.5K
The city of Dallas is a major city, but not usually as glamorous as cities like L.A. or New York. …
6.5K
One of Boston's finest has just moved to LA. We got to shoot her and her super flexible body. Check …
4.0K
Kim Mi So is a former model that was nominated for Miss Maxim in 2014 and she dropped everything and …