See the full spread in the May 2014 issue of Amped Asia magazine.
Model Hedy Wong (Instagram: @cestmoihedy). Photography by Kevin Tang.
Red Label Clothing has been blowing up. The clothing brand, based out in Hawaii was started by Ryan Chang, and they've become one of the new up and coming brands in streetwear. We got a chance to interview Ryan about his clothing and we also shot the gorgeous Hedy Wong for an exclusive Amped Asia pictorial.
Can you give me the backstory about Red Label Clothing?
Red Label was founded in August 2013 by myself Ryan Chang. It was started because a girl I was dating asked me to help her get onto a t-shirt. I basically reached out to someone and asked if they could help her out. They took forever and basically dropped the ball. She was in my ear saying whats so hard about putting me on a shirt?…then bam! it hit me. Why dont I start my own brand? I already had a strong following and knew alot of people so I told her I was gonna start my own brand. I did events, concerts and parties for my promotion company, Island Fire Productions. Long story short, I started Red Label Clothing.
Who comes up with the designs of your brand and what is their thought process when it comes to designing something?
The designs are a combined effort between myself, Eric Matsumoto my graphic artist partner and a couple of other freelance artists. I basically tell them my ideas and my graphic artists put my ideas on to paper. The designs and concepts all stem from my personal experiences and all the things I've been through in my life.
Who's the audience for your line?
Our target audience would be teens to young adults. Currently we have ages 10-30 mainly wearing our gear.
What's your message that you're trying to spread with this brand?
The message of Red Label is what the color RED symbolizes. Red is the color of Love, Heart, passion, fire, good luck. Our company motto is "Do what you LOVE." We want people to live life to its fullest and do things that make them happy. If you do what you love, you'll never work a day in your life.
How do you differentiate yourself from the thousands of other streetwear brands out there?
We are creating a movement. We want to create long lasting relationships with everyone we come across. We create a lot of different events that get people involved and where they can join us and meet new people. Our goal is to bring everyone together for one common cause and have fun while doing it. If you are doing what you love, its not work. We also do limited runs on most of our stuff. Once we sell out we don't make that design anymore.
What's been your number 1 challenge with this brand?
I would say one challenge is trying to make everyone happy. Most of our older designs are all sold out so people just learning about the brand want to buy old stuff but they can't. And people who been with the brand since the beginning want new stuff. The challenge right now is keeping up with the demand. I just started Red label 6 months ago….and well things have been amazing. Right now we have over 20 designs. I'm living my dream — my goal was always to create something I could be proud of. Red label inspires myself to bring everyone together. Nothing makes me happier than seeing people wearing my brand.
If you could have any celebrity wear your clothes, who would it be?
Such a hard question to just pick one, but I would have to say Lebron James. I love what he stands for and how he carries himself. He was tossed into the spotlight at such a young age and handles himself with style and grace. He is a positive role model and does things the right way.

What are your future plans/projects for the brand?
We are in the process of purchasing our own screen printing machines and embroidery machine and do everything in house. We are also trying to expand outside of Hawaii and hopefully open up Red Label stores around the world.
Where can people buy your clothes?
We have a shop in Hawaii now with our friends at Aloha Vapor Company. 1344 Mookaula Street. Honolulu HI 96817. Online at www.youvebeenlabeled.com. We also have clothing available in Xclusive Vapor, Hatsby in Pearlridge Center and Urban Fade Hawaii (Barber Shop).
More from Style & Fashion
---
It isn't Summer nor even Halloween yet, even though it's been raining like crazy and feels like fall already here …
4.9K
The features of a doll is quite different from an actual human being; however one Chinese model achieves the doll-like …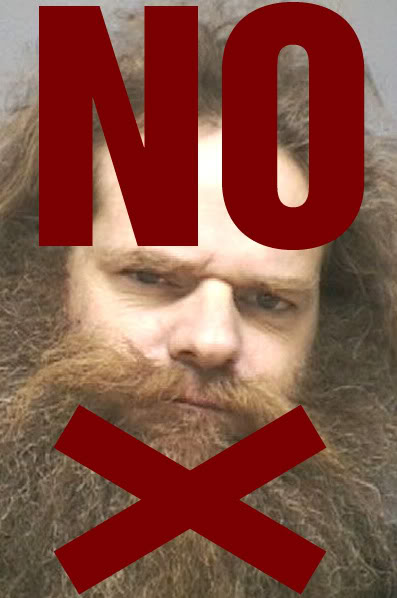 2.5K
An interesting survey shows that Japanese women seem to be anti-beard. Read on to find out more. The internet portal My …