AmpedAsia.com: Tell us a little bit about your background.
Siow: Born in Australia, my parents are Malaysian/Chinese and I'm currently basking in the London underground. I'm joking, I'm playing at a number of cool venues in London and having a great time.



AmpedAsia.com: How would you describe the music that you make?
Siow: It's really light-hearted stuff, it incorporates real instruments like piano and guitar over current R&B beats. It's happy easy-listening music to chill to and it just reflects how I was feeling when I was writing the album. Happy times.



AmpedAsia.com: When did you decide you wanted to be an artist?
Siow: It's something I've always known I've wanted to do since before I even went to school. I just loved music so much as a kid, I'd sing everything and anything, I started playing piano when i was 5.
I guess as a teenager, you just need to express your feelings so writing songs really was and still is like free therapy for me to get all my emotions and feelings out on paper and song
And I probably thought I could get chicks.. but that never really happened.
AmpedAsia.com: What steps did you take once you realized that your calling was to be a singer?
Siow: I was 16 and I wrote a song called 'Badoom!' which was about sex or something along those lines and I went to a recording studio to record a demo in a couple of hours. It's the worst recording of anything I'd ever done for my first time and I was so embarrassed after i came out of the studio (i think i dumped all my high school savings into the studio time… a day was all i could afford at the time).
It just so happened that I crashed this guy's 18th birthday party a week later and we were both drunk and telling each other how we wrote songs and stuff. We ended up forming a band and played together for 5 years and had some of the best times of our lives.


AmpedAsia.com: Where does the name Siow come from?
Siow: It actually means "the sound of rain," but yea it's my surname. And yea, I had to google the meaning to find that out.


AmpedAsia.com: Who inspires you and why?
Siow: It really depends on the stage of your life. When i was a kid, Hulk Hogan and Mr T inspired me. When i got older it was Michael Jackson, Snoop Dogg and Tupac.
But probably my first moment of inspiration came when i was 10 years old and I went to see Billy Joel's 'Storm Front Tour' concert and that just absolutely blew me away. I remember I knew all the songs and sang along to the whole concert… weird image of a 10 years old kid… but yea to see him on the piano and since I'd played the piano as well that really inspired me to want to want to do something with the piano and the singing.


AmpedAsia.com: Are you able to make a living as a singer or do you have a day job to pay the bills?
Siow: I'm eating eggs and 2 min noodles everyday, but yea, I'm managing to make a 'living' as a singer.


AmpedAsia.com: Tell us about your song, "We Were", is it inspired by something that you experienced?
Siow: Yea, all my songs are about stuff I've been through. 'We Were' is pretty much as literal as my thoughts. I was sitting outside on my porch in Australia and reminiscing of when we were younger and my girl in high-school.
It's about how things that you and her have experienced are the only ones to know.
AmpedAsia.com: What did it take to get your music video for "We Were" completed?
Siow: Balls. Big fat balls. And a lot of illegal driving. It was actually really cold the day we shot it, but we had no choice and had to shoot with the top down.
The idea I had for the video was that I'd be reminiscing at the beginning with a sunrise, and as the video went on it would change to dawn and then to night time. And then at the end it would rewind back to the sunrise, as though you are reminiscing. It kinda worked, but i think a lot of people miss that and just see a hot chick stripping for some guy.


AmpedAsia.com: Currently what is your status as an artist (are you signed? do you have a distribution deal? Are you completely indie?)
Siow: We have a few deals in place but right now we're with an indie label.


AmpedAsia.com: Besides music, what are your other passions in life?
Siow: Gyming, eating and watching wrestling.

AmpedAsia.com: Tell us about a typical day in your life.
Siow:
I go to the gym first thing or go for a run. Come back and eat breakfast then do admin (emails, meetings, sorting out gigs etc) until lunch. Then rehearse for 2-3 hours in the afternoon, then grab dinner. Sometimes there's meetings in the afternoon and I'll just blow off the rest of the day and go for a drink. Sound checks at gigs are usually around 7pm so I'll go to the sound check and then perform at night. If i'm not performing I'm either out at dinner with friends or at home watching… TV…



AmpedAsia.com: What are some of the biggest obstacles as an artist, especially an Asian artist, that you've faced?
Siow: The biggest obstacle exists for any new artist trying to get their sound out there. There's just so many talented musicians out there that to make people notice your sound is a really great obstacle.



AmpedAsia.com: Currently, are you taken or single?
Siow: I'm married to my music.


AmpedAsia.com: What kind of girl do you like dating?
Siow: As long as she doesn't have bad breath or long nose hairs she gets a tick from me. Yea, she's gotta have a good personality and not take life too seriously.
And not nag.
Ok ok, hot body and cute face.


AmpedAsia.com: What can we expect from you in the near future?
Siow: I have an album we'll be putting out in the new year, hopefully more music videos, more shows… hopefully more interviews? Hopefully?


AmpedAsia.com: Where can we find you online?
Siow: You can check me out at
www.officialsiow.com,
www.reverbnation.com/Siow,
Myspace,
Youtube.
Also, there's an 80 year old Master Sifu Siow out there… that's not me…
More from Men
---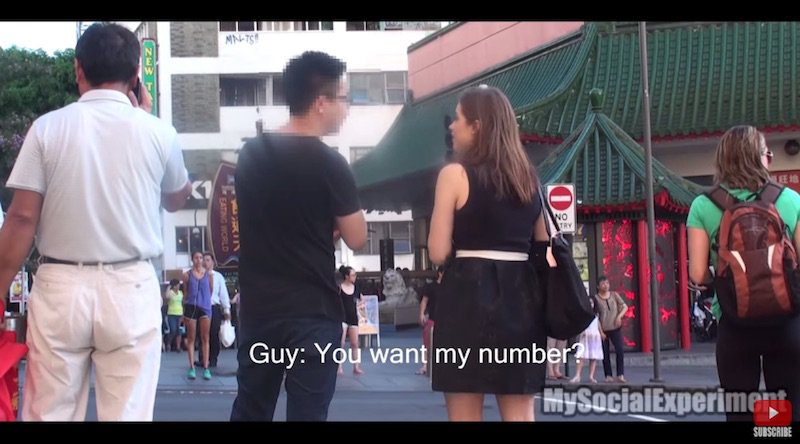 1.3K
Watch this video where this Australian Girl, Jess, is conducting a social experiment picking up "Cute Asian Guys" by speaking …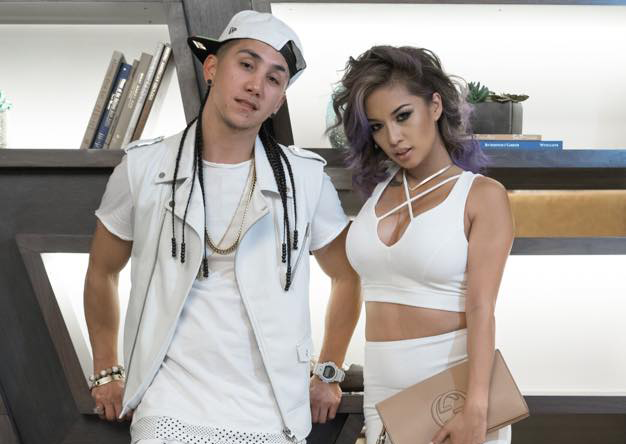 1.3K
Jargon Dyonisis is an Asian American rapper we've been following for quite some time. Previously we got an exclusive interview …