Watch this video where this Australian Girl, Jess, is conducting a social experiment picking up "Cute Asian Guys" by speaking Mandarin. This Australian woman was looking for Chinese tourists in Sydney.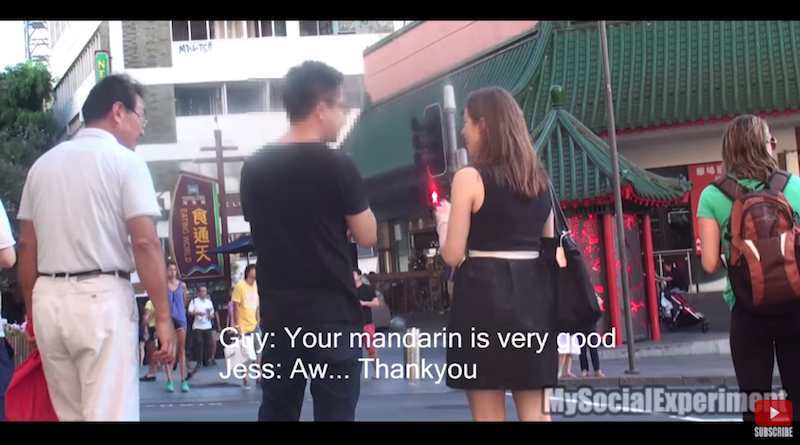 Watch as all these guys melt while she compliments their looks and even offers to help her on practicing her mandarin while she their phone numbers.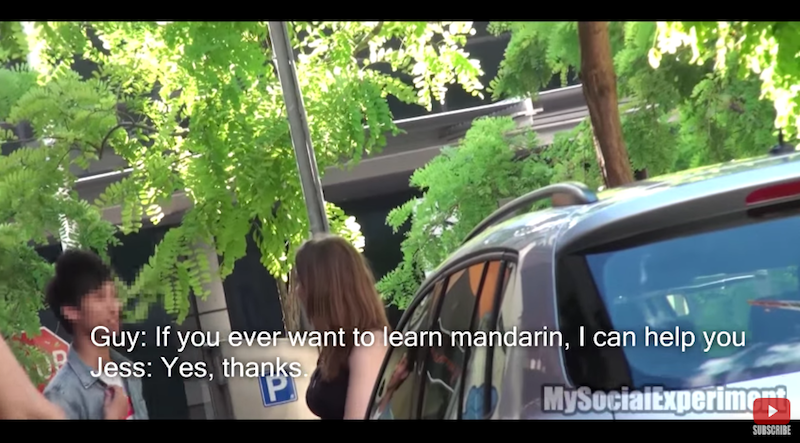 Watch the Video here:
Unbeknownst to them it's a social experiment provided by the Youtube Channel: mysocialexperiment and also that Jess is married to a Japanese man.
Written by Hugh Huynh