A month ago I get an email late at night while out with my friends. I get this link –

Immediately I show it to all my friends after our 5th round and pretty much start showing it to everyone at the Bar. It's not often you see something from your childhood made more awesome.
Bueno is a Tokusatsu producer out of Tokyo who has a background in Martial Arts, Canadian Niceties (Oddly enough his family knows our favorite Canadian Contributor Keo Necra) and Porn. It's just Natural that he would come out with something amazing – A hyper violent, over sexed, brash comedy versions of the Japanese Superhero shows, like power rangers and Kamen Rider, we all loved growing up.
Check out our interview with him.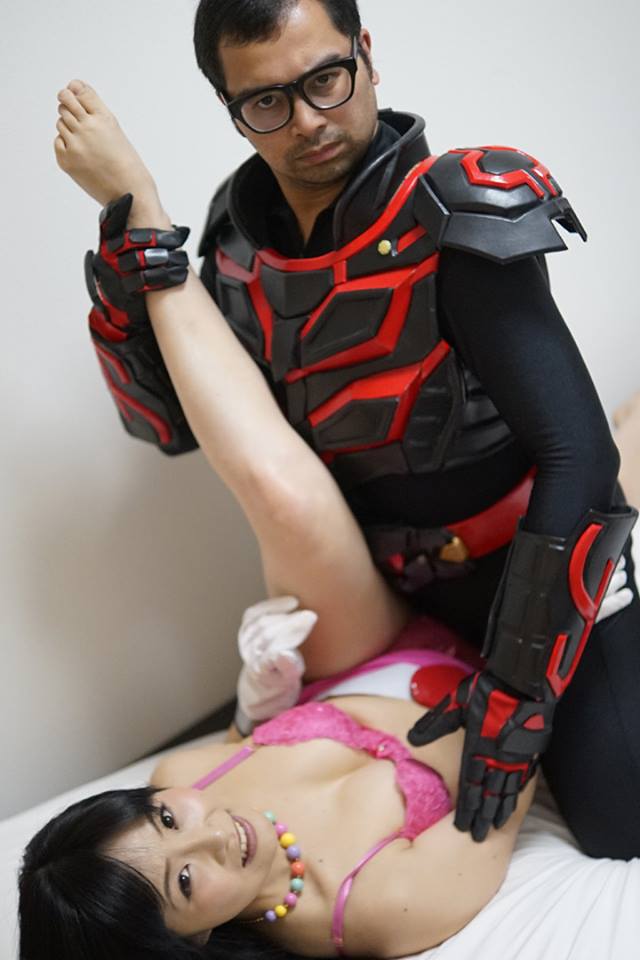 How are you doing Bueno?
I'm good – it's a nice day in Tokyo
How long have you lived there for?
About 11 years.
Where were you originally?
I was born in Winnipeg Canada to Filipino Parents.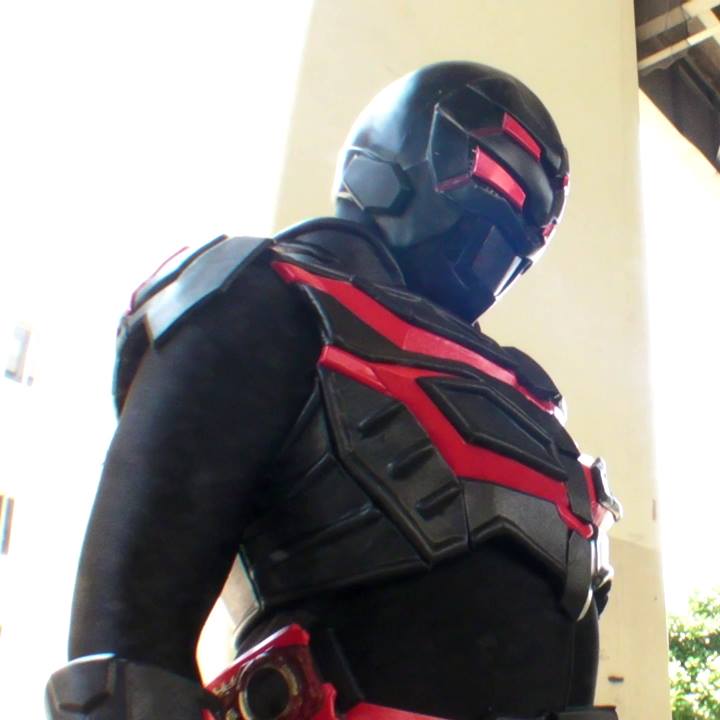 So how'd did you end up in Tokyo?
Well, it all started with my love for Japanese stuff. I absolutely fell in love with Kamen Rider growing up. When I was in High School I had a chance to spend some time in Japan then my family went through some tough times.
What happened?
My father passed away and all our businesses that our family owned dissipated from mismanagement and my family went through a real rough patch. I had to make do with what the situation is and my Brother and I had to start working.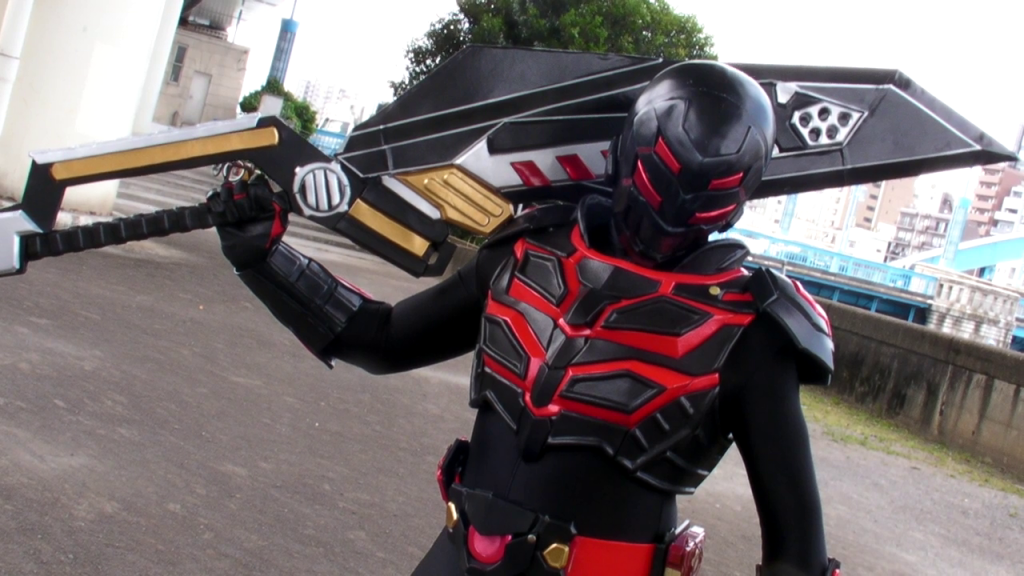 That sounds grim – so how'd you handle it?
I ended up getting into disagreements with my Mom, and decided to move to Vancouver. Around this time I realized I want to be a Tokusatsu actor so I ended up emailing Steve Wang – the director of Guyver.
Dude, I loved Guyver, what did you ask him?
Haha, I asked him how do I become a Tokusatsu actor.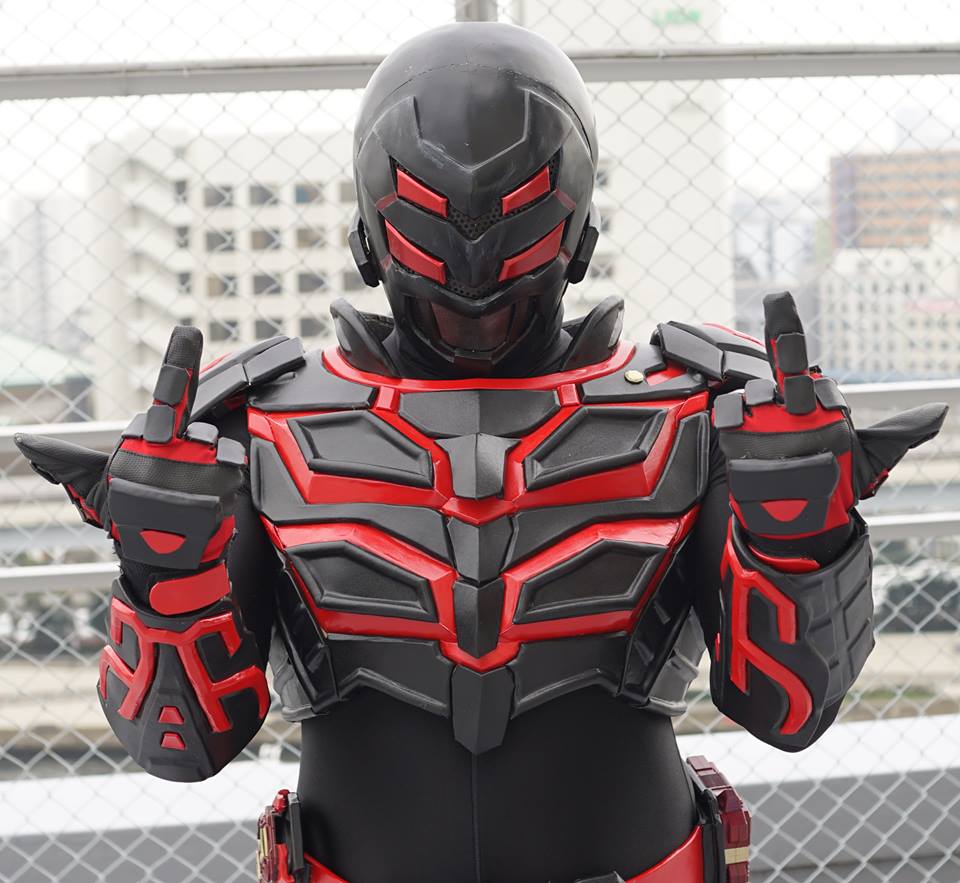 So what happened next?
Well, I started learning Martial Arts from this former Hong Kong Stuntman – Bruce Fontaine. He had the pleasure of literally getting kicked in the ass by Jackie Chan in Armor of God 2: Operation Condor. He showed me Wushu and I did it for 3 years. Then another turn for the worse happened – My aunt passed away.
Wow, that's rough…
Yeah, not as bad having the talk with your mom… At that time I was working as a Janitor. I had that moment in every young man's life after my Mom yelling at me and asking me "What are you going to do with your life."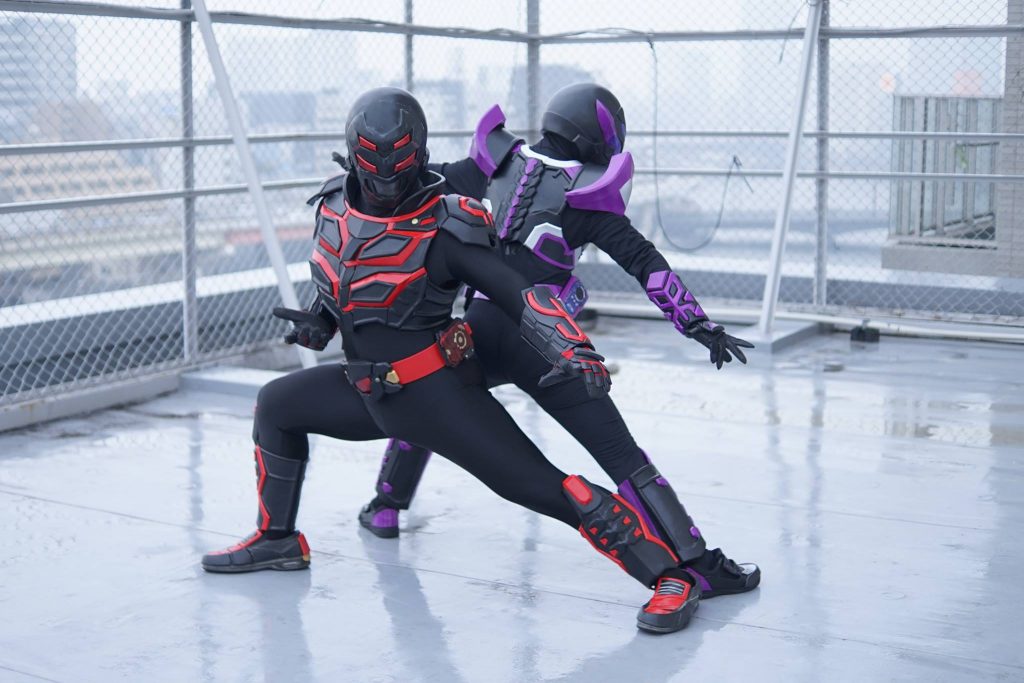 So that's when you decided to go to Japan?
Yup, told my mom, she freaked out – but I didn't care – I want to be the next Kamen Rider. With Bruce Fontaine urging me to "put some miles on my life;" I saved up for a ticket to Japan and moved with only $700 in my pocket.
Was that a huge culture shock to you?
Not at all… Well not as much as actually moving to a country where you have no family to fall back to. So When I moved there I started working at a leather factory.
Dude, that's a lot of work… I've tried that before
Yeah I know. I was let go within 3 months – Haha
That's rough! Is that how you got into porn?
No, not at all – I started doing what every Gaijin does that lives in Japan. Teach English.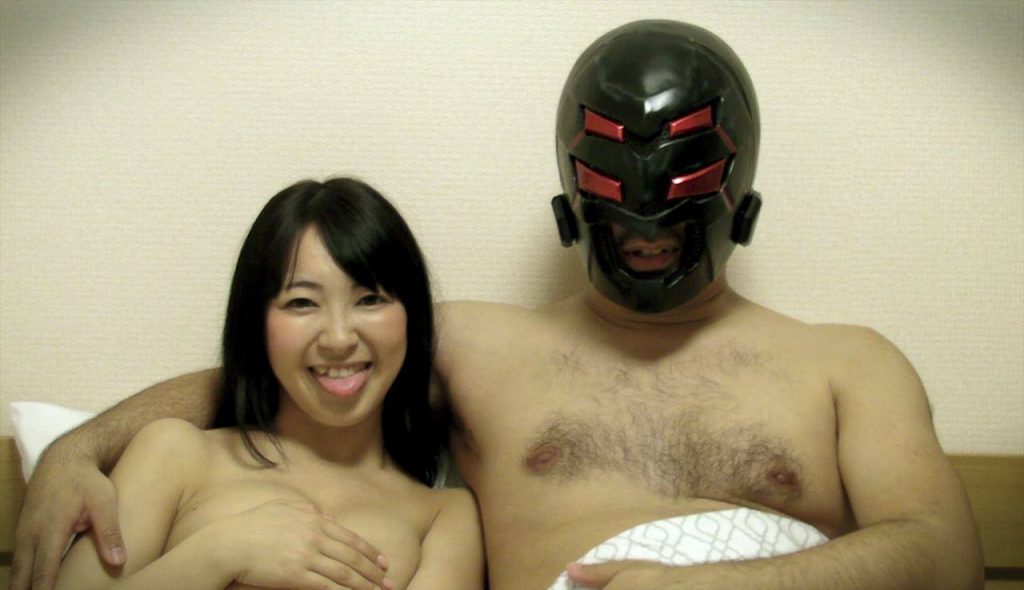 So how'd you end up in Tokusatsu Porn?
Well I was a big fan of Tokusatsu and I frequented this Store called Heoine Tokosatsu Lab where I started meeting all these Tokusatsu guys. One day of me hanging out there I got approached to do the Action Coordination for Giga – which happens to be the Biggest Tokusatsu Porn Company in Tokyo.
So all of this is by chance then..?
Yup, the funny part is most of these guys actually shoot the mainstream stuff too, but it so happens that it's frowned upon that companies that make Sentais for kids, also make Porn, so we had to work under aliases.
What was your Alias?
Yamato Taro.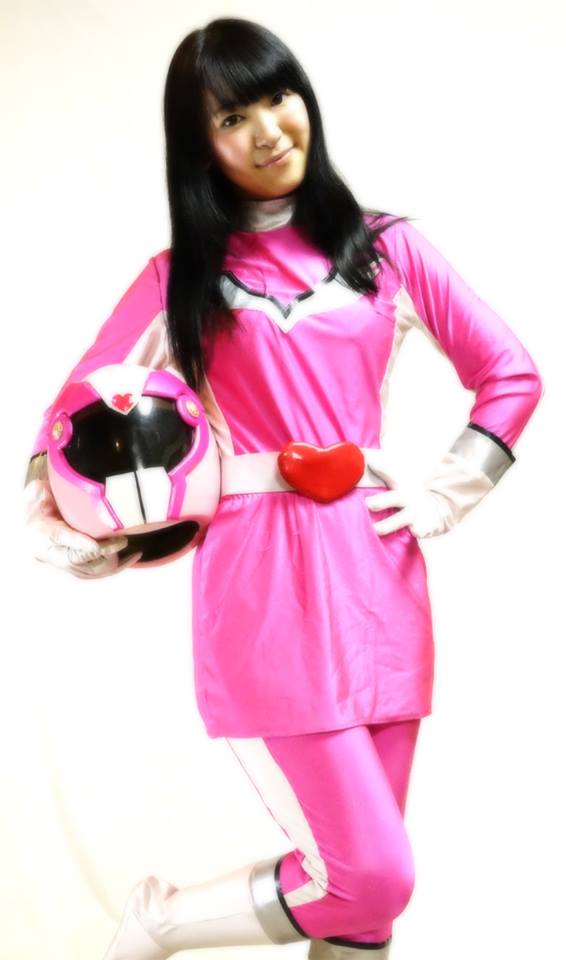 Dude that's super boring…
Haha! That was the point, it was just another dude's name. So I continued on as Yamato Taro when I started directing for Giga. But sooner than later I found myself in a rut, and I wanted to shoot my own stuff which is Gun Caliber.
Yeah I saw some of Gun Caliber; it was crazy!
Well I'm glad you liked it! Because I never got to do things like this over at Giga. It took me 7 years and $10,000 to make.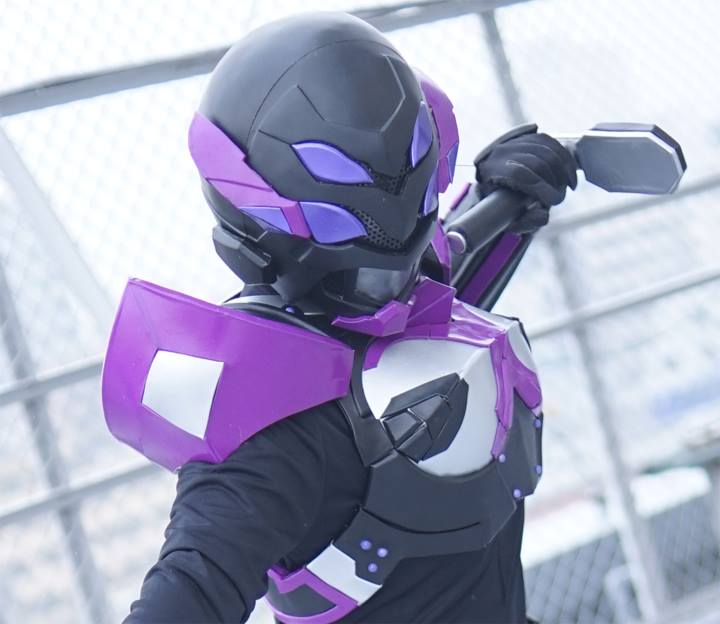 That's unbelievable!
What's even more unbelievable is I sold the distribution rights for $500. Hahaha
What? Seriously?
Yep, a company bought the distribution rights and paid me $500 but they were going to do the print, the cover, coding, and the distribution. So overall it was worth it – but the point was people would get to see it!
So Gun Caliber is essentially an adult version of Kamen Rider?
Yes, I wanted something funny and raunchy and a character that was kind of off the wall. So I based Soma Kusanagi off of my brother who was an indy wrestler back in Winnipeg. Unfortunately, he passed in 2012 when I was filming it. I guess it's a good homage to him.
So what are your plans now?
Well, I'm doing the sequel which is Strega which is more action packed, raunchier, more hilarious moments that's also partnered up with the lovely Ayane Haruna and Miori Mai.
Who are they?
Oh, they're super babe AV Idols.
Oh we like that! A lot. Anyway is there a crowdfunding page for this one?
Yes – Click Here!
And Watch This!
Well thank you so much for your time Bueno, do you have any last remarks for our readers?
Although to some, "Strega" may not be the kind of movie that provokes much thought, if you look beyond the drug induced, rowdy and raunchy toilet humor, it's a film about family, social hierarchy, and just overall living your life the way you want regardless of what others say. Even with it being a small indie production, we feel that this movie has a lot of heart and hope that you enjoy it as much as we did making it.
Written by Hugh Huynh