Vanessa has ninja-like skills. Who else can drink a ton without becoming increasingly noticeable? I know I can't. If I drink, you all shall know my wrath… All kidding aside, check out our short interview with this NorCal babe.
What is your ethnicity and where do you reside?
I'm Filipina, and if you'd like to get in detail, I'm part Japanese and Spanish. I reside in the Bay Area. Been here all my life, but looking to move to SoCal sometime next year… Hopefully!
Do you have a day job? How do you pay the bills?
I'm not working at the moment. I took a break so I can finish up my last quarter for school. I pay the bills with the money I saved from past jobs :)
What's your best/funniest drunk story?
I'm like a ninja. I get super drunk to the point where I need to yack, no one notices I leave, then back to partying more. Lol. OH, and when I'm drunk and naked, I can shoot a mini basketball. All net babyyyy.
Are you single or taken?
I'm taken. It's been 8+ years and I'm high school sweethearts with the bae ;)
What's your method of "flirting" with a guy?
Small talk, smile, crack some dumb joke, smile again, and getting to know the guy usually works. Well, add in mean jokes but say just kidding, hair fixing, and touching also.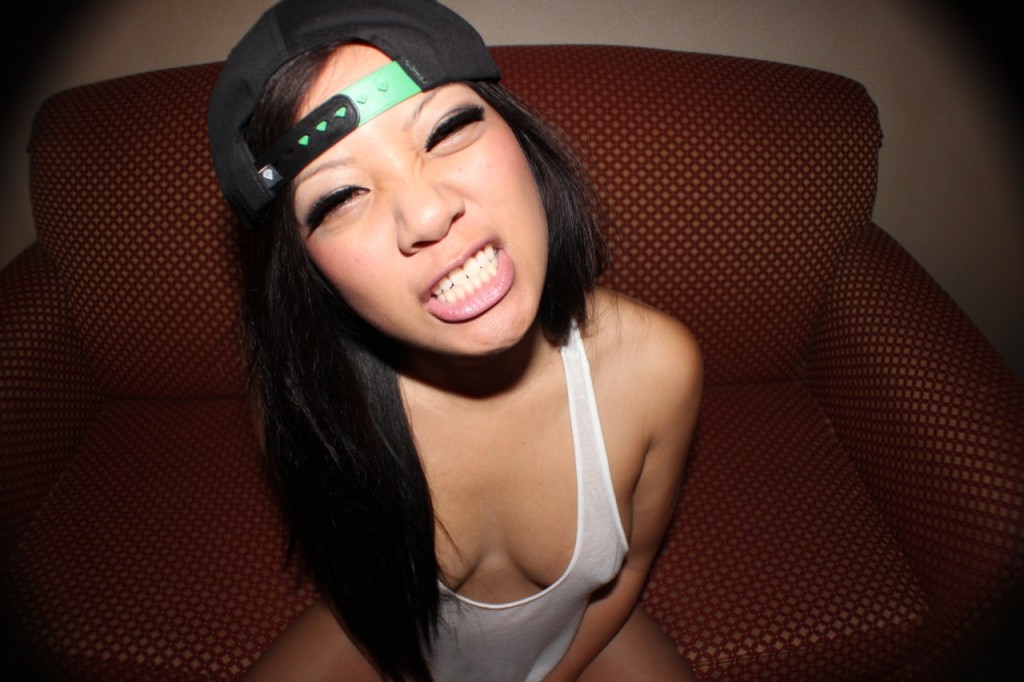 If a guy starts hitting on you, what kind of approach should he make for it to be at least mildly successful?
Ask me how my day is going, and be honestly interested. If a guy seems chill, confident, and can hold a conversation then that's a good start.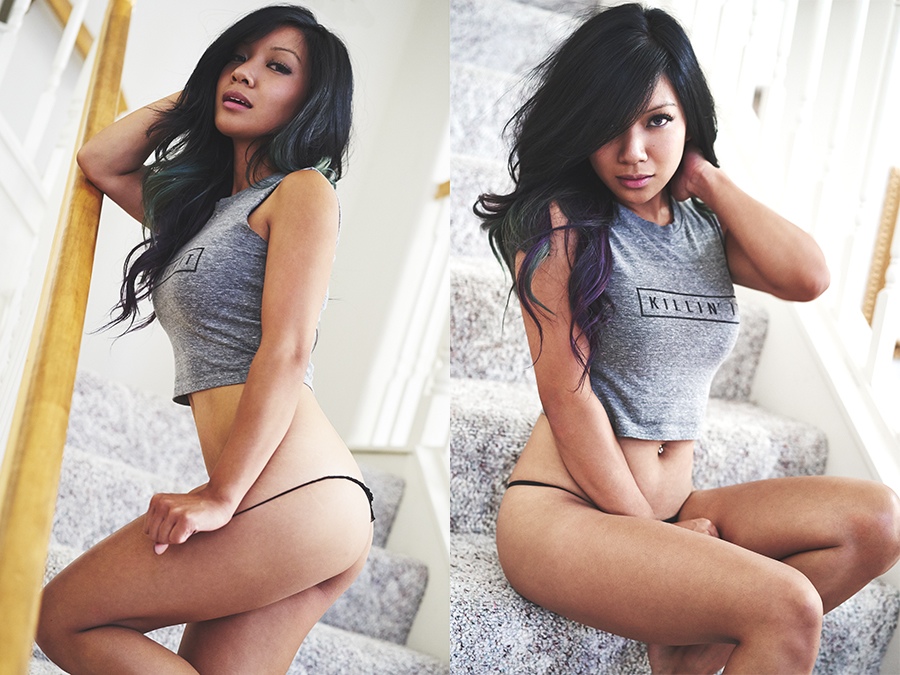 Should a guy always make the move to kiss you on the first date?
I mean that's the norm… I guess. If the guy does it first then cool, but if it feels right, I'm down to make the first move.
Give me three reasons why you would be girlfriend material?
I like to pillow talk/cuddle, go out to eat or cook, get work done, and have fun in bed. That's all the matters right?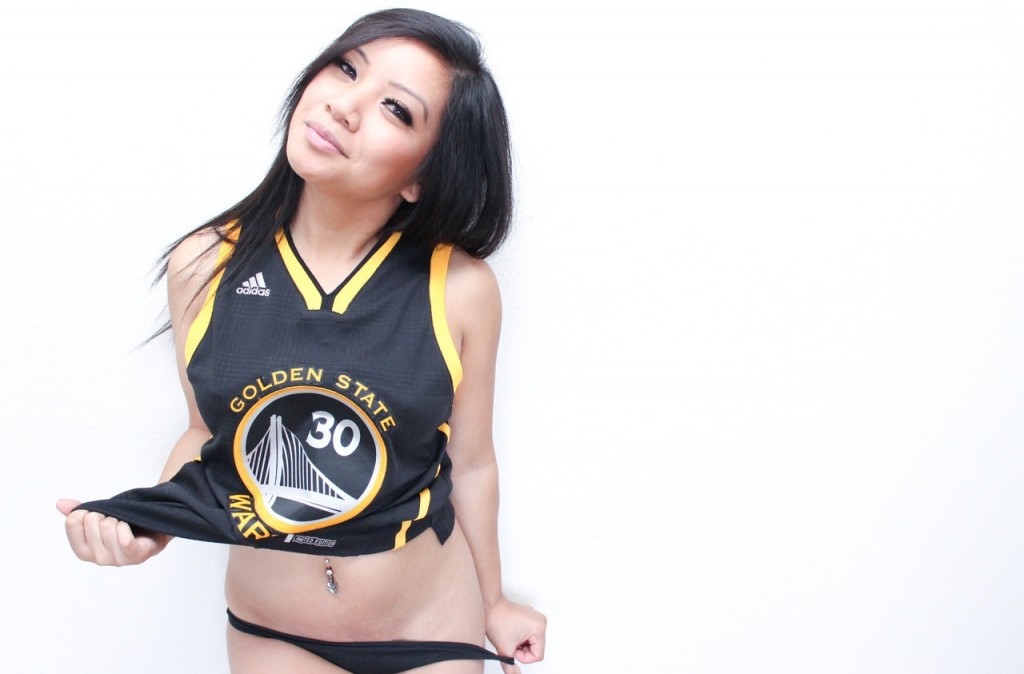 If you want to look sexy, what do you wear?
Sometimes a tank with no bra and shorts will be fine. Otherwise, a good set of lingerie would be my favorite.
What is the sexiest part on your body?
I've been told that my eyes are.
If you could change one thing about yourself, what would it be?
Nothing! I love myself for who I've become and what I've achieved. If anything, to be more spontaneous:)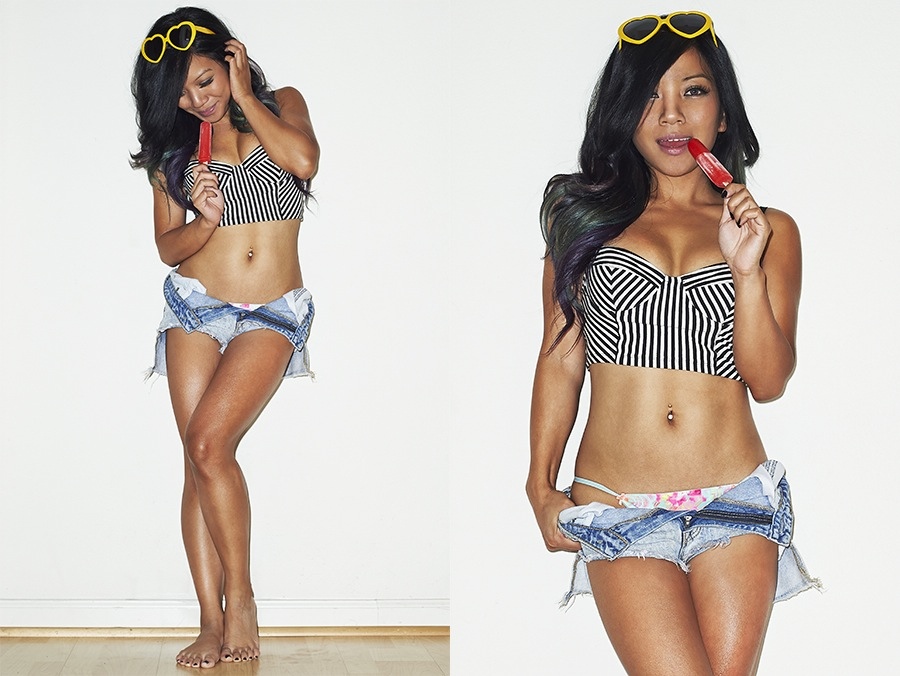 Check out more of Vanessa Rae:
You might also like
---
More from Asian Babes
---
3.1K
The city of Dallas is a major city, but not usually as glamorous as cities like L.A. or New York. …
6.1K
One of Boston's finest has just moved to LA. We got to shoot her and her super flexible body. Check …
3.7K
Kim Mi So is a former model that was nominated for Miss Maxim in 2014 and she dropped everything and …