An Asian-American woman is warning women of Queens, New York that there are two men who have harassed her and her friend and brags about targeting "young Asian women".
On a Facebook post that has recently been private, Jessica Tam and her female friend were victims of verbal and sexual aggression.  They were on the F train around Forest Hills of Queens, New York.  The two men reportedly began to verbally assault the girls, then escalated to sexual assault.
This incident was reported to the police, but the two suspects ran away.  During this encounter, no one had stepped in to defend the girls.  Tam was able to capture an image of one of the men.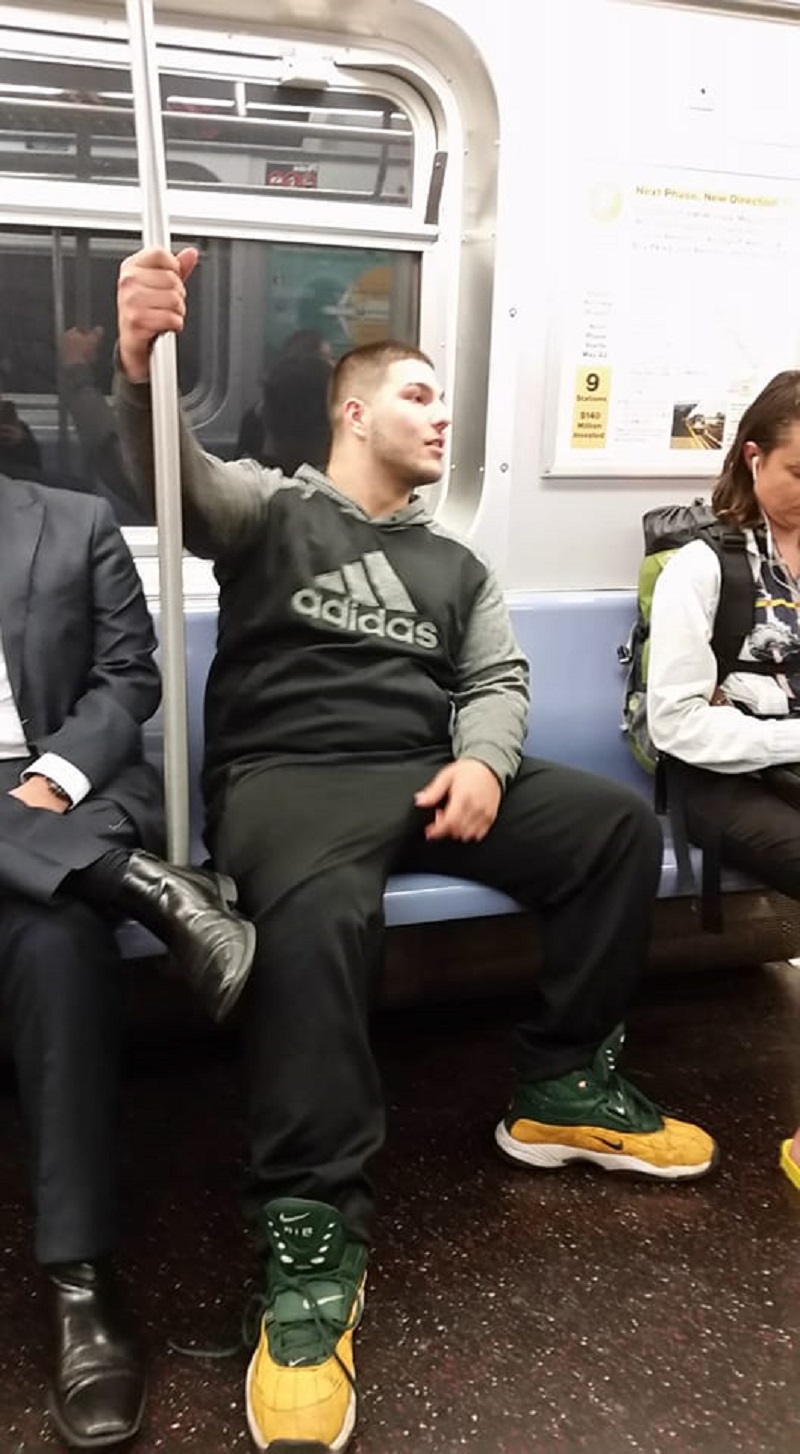 Tam explained the incident and stated in her post:
"So last night, two men made the mistake of trying to harass another female and I on the F train. Not only were they making sexually explicit comments at us and about Asian women in general, but they tried to escalate it to inappropriate touching. They openly claimed that they only target YOUNG ASIAN WOMEN. Although there were other people on the train at the time, including 10+ men, NONE OF THEM bothered to do anything to help. Even though the other female and I had no problem defending ourselves, not a single person stepped in. I called the cops and they ran, but I managed to get a photo of one of them (the other one covered his face with a hoodie). Please share this with your family and friends! These morons got on the F train at Forest Hills, and openly said they only target ASIAN WOMEN.
LADIES, BE CAREFUL OUT THERE. DON'T BE AFRAID TO STAND UP FOR YOURSELF, BECAUSE IF YOU DON'T, NO ONE ELSE WILL."
After the image was released, an individual mentioned a resemblance to the man who was on the subway and two men who stole a tip jar at a Chatime Station in Queens in November 2016.  In fact, it seems as though he wore the same black and grey Adidas hoodie on the two occasions.
The two men attempted another robbery, but failed.  The suspects remain at large.
The Chatime Station is actually only seven city blocks from the F Train stop.  Tam stated the men got off around that area.
(Source: NextShark)
You might also like
---
More from Crazy
---
Ophelia Vanity is a half Icelandic, half Chinese woman that currently resides here in Los Angeles. Growing up she was …
In Millbrae, Calfornia; The Nextdoor App is blowing up with concerns about Boba Milk Tea Shops. Best of Nextdoor Twitter …
Prepare yourself for a cringy ride. A super weird Facebook conversation was posted up on Reddit and has been upvoted …