Forget Bernie Madoff, we've got a recent story of a poor Singaporean man who was cheated out of over close to half a million dollars! Read on to find out more and if there is a happy ending to this tragic tale. 
As the old saying goes, everybody wants to be rich, but nobody wants to do the work to get there. Well a couple of assholes from Singapore took that maxim to a whole new terrible level.
Welcome to the life of Tan Soy Kiang, a 70 year old man who for the last 15 years has pretty much slaved away his life in order to pay a $400,000 debt he wrongfully believe he owed to the government.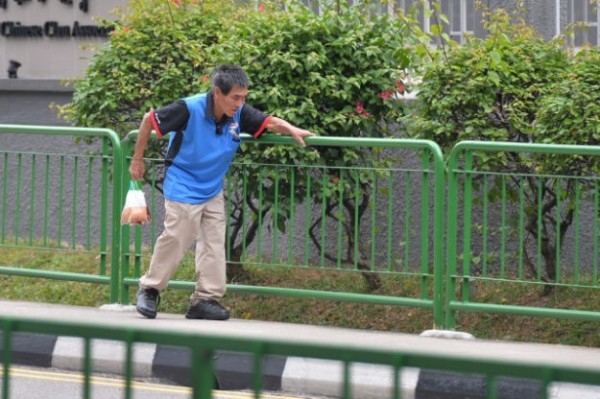 Tan Soy Kiang has been described as "simple minded" by his family and friends with a childlike innocence. Unfortunately for Tan Soy Kiang, two women he had known for years, took full advantage of this and scammed him of close to half a million dollars!
The two women in question, Boo Sok Hiang, 65, and Tan Hwee Ngo, 69, approached Tan 15 years ago and concocted a story that Tan owed the Singaporean government large sums of money that if he did not pay off would result in his immediate imprisonment.
Tan who was understandably terrified that he owed the Singaporean government large sums of money and with threats of imprisonment looming, begged the two women for advice on how to handle his problem.
Their solution? To have Tan hand over his hard earned money to them as a sort of middleman service that would help pay off his debts. The only other thing that they requested from Tan to repay their "kindness" was that he would not be allowed to miss a day of payment unless he wanted to go to jail.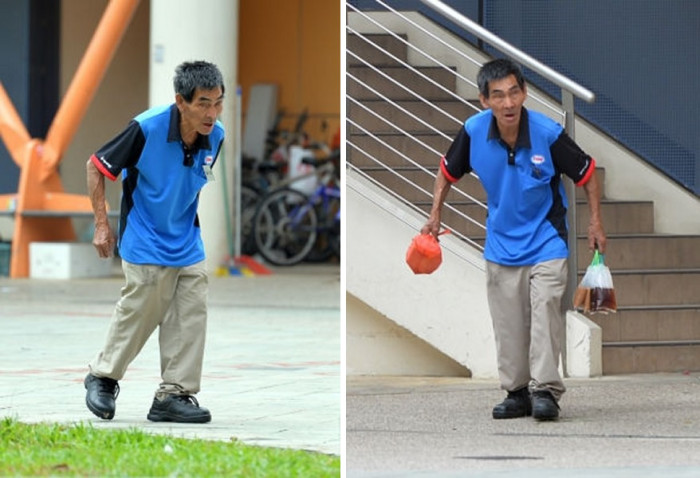 With the trap set, Tan set out to work two jobs, one that involved him working in the early mornings as a street sweeper, until he rushed to his second job at 4 p.m. as an attendant at a gasoline station. At 10:30 p.m. after a long day of sweeping trash and pumping gas he would walk home, tired, distraught, and bearing the burden of a seemingly endless yet nonexistent debt he believed he had to pay off.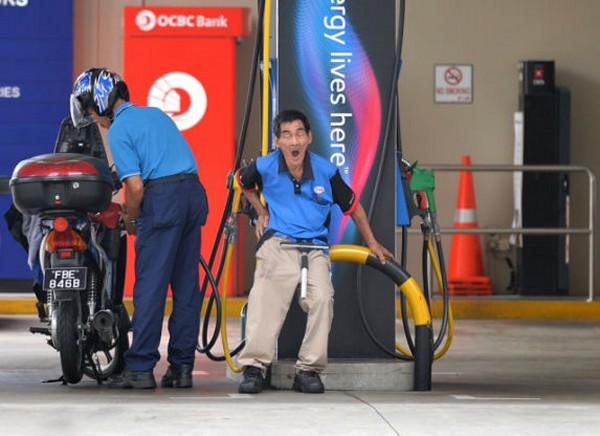 Poor Tan suffered this egregious abuse of mistrust for 15 years resulting in his already elderly body developing a painful spinal injury, living in squalor, and limping to his two jobs. This abuse most likely would have continued until Tan bled out every last penny to his devious charlatans had his niece not intervened.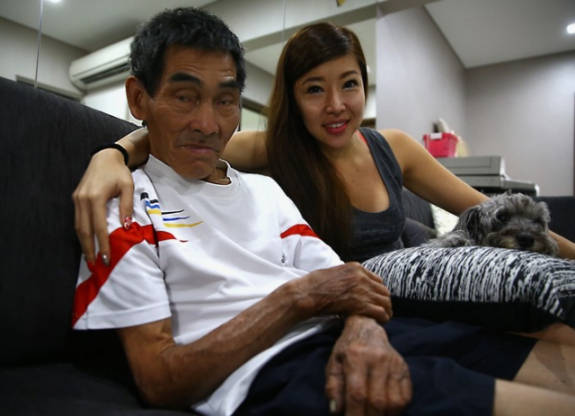 Tan's niece, Pamela Lim, entered into the horrible picture of her uncle's life after returning to Singapore from Australia after 15 years. After reconnecting with her poor uncle, she was shocked to find out that even with his monthly earnings totaling around $2000 a month and money he often borrowed from friends and family, he still lived in pitiful conditions and had no more of the $53,000 in life savings he once had.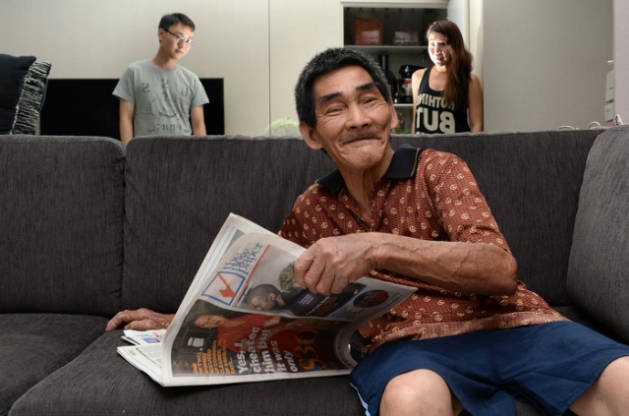 Lim, unable to accept how her uncle had reached such a low point in his life inquired the cause of his destitution. Tan reportedly told her a failed business venture led him to his current situation, and therefore was reduced to paying off his debts in the current manner she found him.
Fortunately Lim did not believe her uncle's story, a story he made up in order to hide the shame he felt for a debt he wrongfully believed he owed. Eventually Lim was able to convince her uncle to admit what was happening and decided to take immediate action against his wrongdoers.
She set up a meeting with the two women who had convinced her uncle of his huge debt, a debt that saw him not only working two backbreaking jobs but constantly borrowing money from family and friends. With the meeting set, Lim began devising a trap of her own.
Lim brought along a video camera and was able to convince both women to confess. As Lim recalls:
"I got them to confess on video what they did and even had them agree they would pay my uncle back. We were nice enough to agree that they return $500 a month."
After Lim believed she had set the wrong doers right, Lim was promised by the two scammers that they would never ask Tan for money again. Well apparently they didn't learn a damn thing from getting caught, because not long after they began asking Tan for money again, leaving a furious Lim no choice but to hand over the video evidence of their confessions over to authorities.
If this story couldn't get any shadier, apparently during the police investigation Tan Hwee Ngo told authorities her own gambling debts led her to this life of crime she had created. An alleged addiction to mahjong in the amount of $10,000 made her trick Tan, however that did not explain why even after her debt had been repaid she kept taking from Tan.
The other waste of human life Boo Sok Hiang alleges that she was in fact also a victim of Tan Hwee Ngo and was only aiding Ms. Tan due to years of being scammed by her as well. Nevertheless Boo, a friend of Mr. Tan for over 50 years, eventually was the one responsible for introducing the two Tans.
Whatever the case may be, these two extorted money from Mr. Tan for 15 years, and now may face up to 10 years in jail and owe large sums of money in the form of fines if they are (hopefully) found guilty.
Luckily the story does end with somewhat of a happy ending. Thanks to the efforts of his niece and Dan Chen, a concerned netizen who heard of Tan's horrid misfortunes, they set up an Indiegogo campaign to help Tan get back on his tired worn out feet.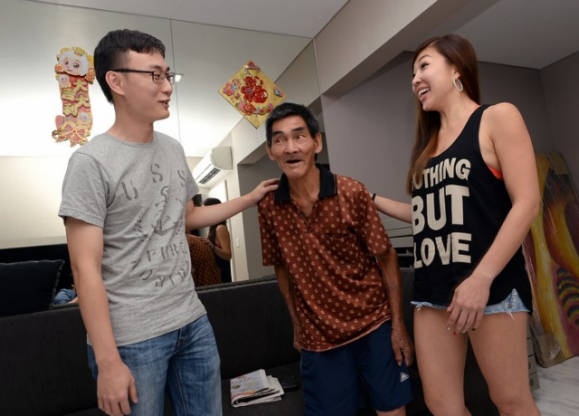 Currently the campaign has helped raise close to $50,000 which has been used to help pay off Tan's real debt, the money he borrowed from friends and family over the years to pay off his scammers.
At this point things finely seem back to normal for Tan who hopefully can live out the rest of his life in comfort and joy instead of daily fear of a debt he never owed.
Source:Nextshark
More from Blog
---
1.8K
The Nintendo Switch has been revolutionary when it comes to portable gaming. It's been such huge demand since its debut …
The Summer 2018 Issue of Amped Asia is here! It's proving to be a super hot summer, and a lot …
4.2K
Kim Mi So is a former model that was nominated for Miss Maxim in 2014 and she dropped everything and …