Saddle up partner, this Saturday party at Belasco for the KTown Cowboy Release Party. Read on to find out how.
This Saturday is your chance to get your party on with some of the finest Asian women LA has to offer at one of the craziest party venues the city has to offer.
Courtesy of our friends over at VS Nightlife, the premiere party promotion company focusing on Asian American nightlife events, is throwing the FINAL Turn-Up Saturday event at Belasco Nightclub. Don't miss your chance for this amazing closing event in VS Nightlife's ultra popular Turn-Up Saturday party series.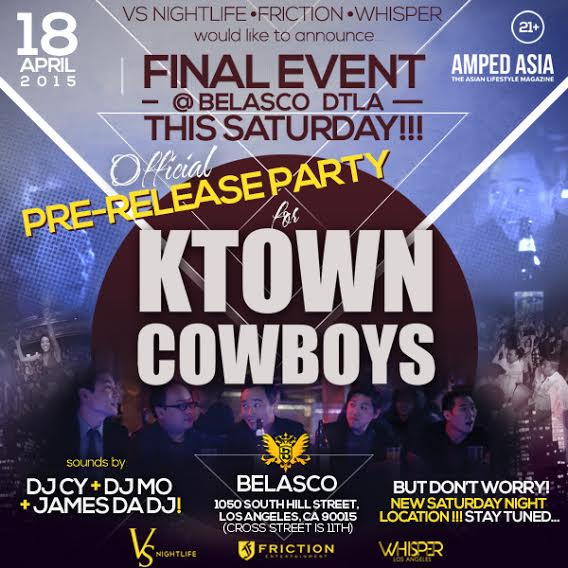 If partying with the best isn't tempting enough, this Saturday will alos be the pre-release party for the KTown Cowboys movie based on the popular web series. This is YOUR chance to be involved in all the naughty fun!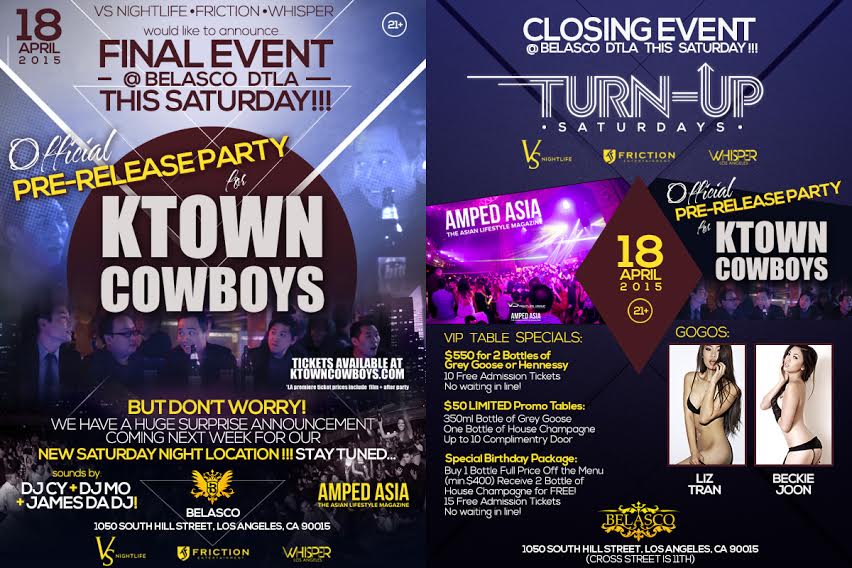 If you are or planning on visiting the LA area and want to get your party on you can contact VSNightLife to get in the door:
VIP Table Reservations – [email protected]
Or Follow them on Social Media:
More from Blog
---
1.7K
The Nintendo Switch has been revolutionary when it comes to portable gaming. It's been such huge demand since its debut …
The Summer 2018 Issue of Amped Asia is here! It's proving to be a super hot summer, and a lot …
4.0K
Kim Mi So is a former model that was nominated for Miss Maxim in 2014 and she dropped everything and …