TOP's Extreme "Rockstar" Pompadour
TOP is one of the hottest Asian men on the planet, and he's also part of the Korean band Big Bang. He's also known as one of the most stylish men in all of Korea. His pompadour is VERY extreme, even more than Bruno Mars, and he also dyes his hair blonde, blue & many other crazy colors. In this hairstyle you can clearly see the difference between the hair on-top and the hair on the sides. He also styles the hair on top very "K-pop" with waves or slicked back.
Although the way he colors his hair and the amount of gel he must use is a bit on the unhealthy side, he rocks it really well. But a word of caution, this hair is a little hard for the average guy to pull off. You must have rockstar swag to make this work for you — this hairstyle is not appropriate for the average Asian man working in the cubicle (although you can bust it out for a night of clubbing).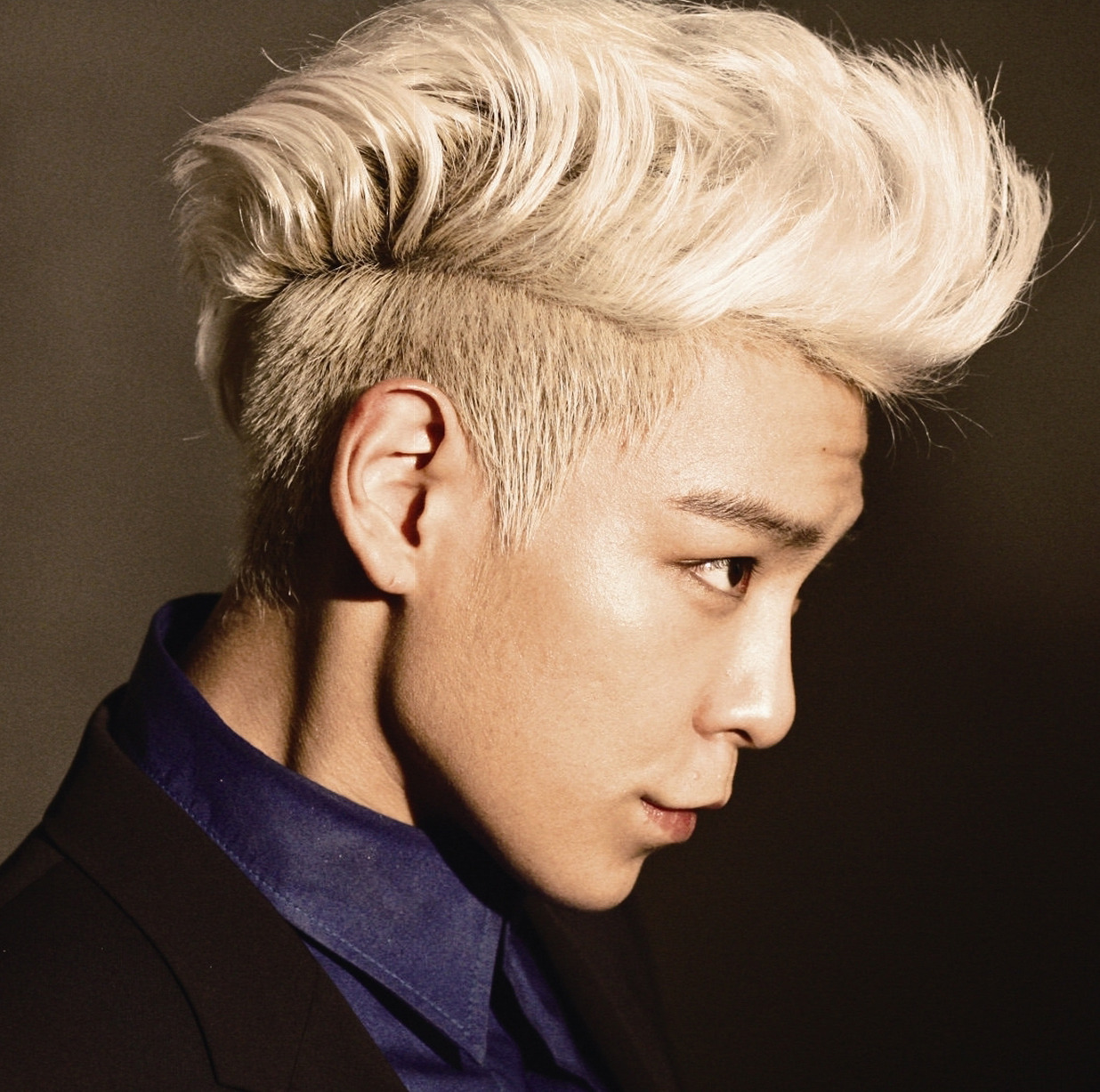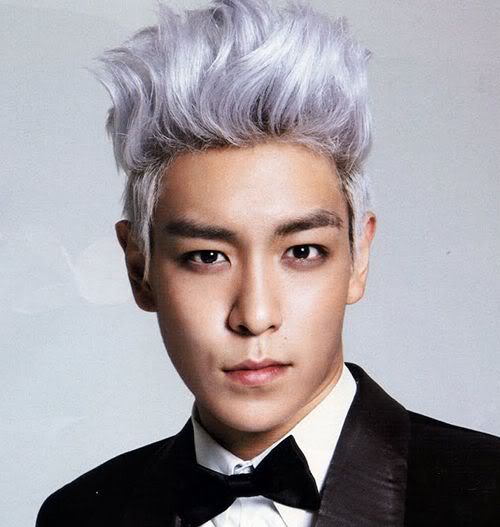 Tae Yang's SICK Fauxhawk
The last Asian men's hairstyle variation of 2014 I want to show you is the infamous "fauxhawk" or "mohawk" which has been popular since forever. These days it's more likely to see the fauxhawk, since in my opinion it's better to not show as much scalp as in the mohawk. Here's 2 variations of this cut by Tae Yang of Big Bang. The most important thing to note is the fauxhawk always extends to the bottom of the neck, whereas the average pompadour will not spike up the back. Also the hair should look spiky more than wavy. On the left you have the typical less crazy fauxhawk and on the right you have a much more extreme variation that requires a lot more upkeep (and should be reserved for a night out on the town or acting in a music video). The one on the left requires only need a bit of hair styling wax and you're good to go.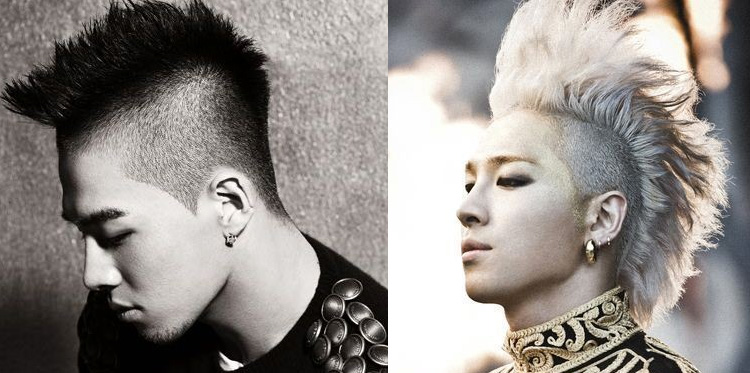 In conclusion!
This hairstyle for Asian men has taken on many variations  — from clean and sharp, to long and showy, to spiky and tall. As a girl, I know I'm extremely attracted to Asian men that rock this hairstyle, and it's a sure way to grab a women's attention. Try it out and put your own spin on the style. Take your favorite picture of this cut to your barber today and make it happen.
More Hot Articles Around the Web
[linkexchange]
You might also like
---
More from Blog
---
1.8K
The Nintendo Switch has been revolutionary when it comes to portable gaming. It's been such huge demand since its debut …
The Summer 2018 Issue of Amped Asia is here! It's proving to be a super hot summer, and a lot …
4.3K
Kim Mi So is a former model that was nominated for Miss Maxim in 2014 and she dropped everything and …