Is Rong Rollin Wang's "Chick Chick" the NEW GANGNAM STYLE!??
The proliferation of the internet and its significant impact on the world can never be overstated. The ability to exchange ideas, information, and communicate with one another has connected us in near limitless ways that seemed almost unfathomable mere decades ago.  Truly this is a golden age we live in.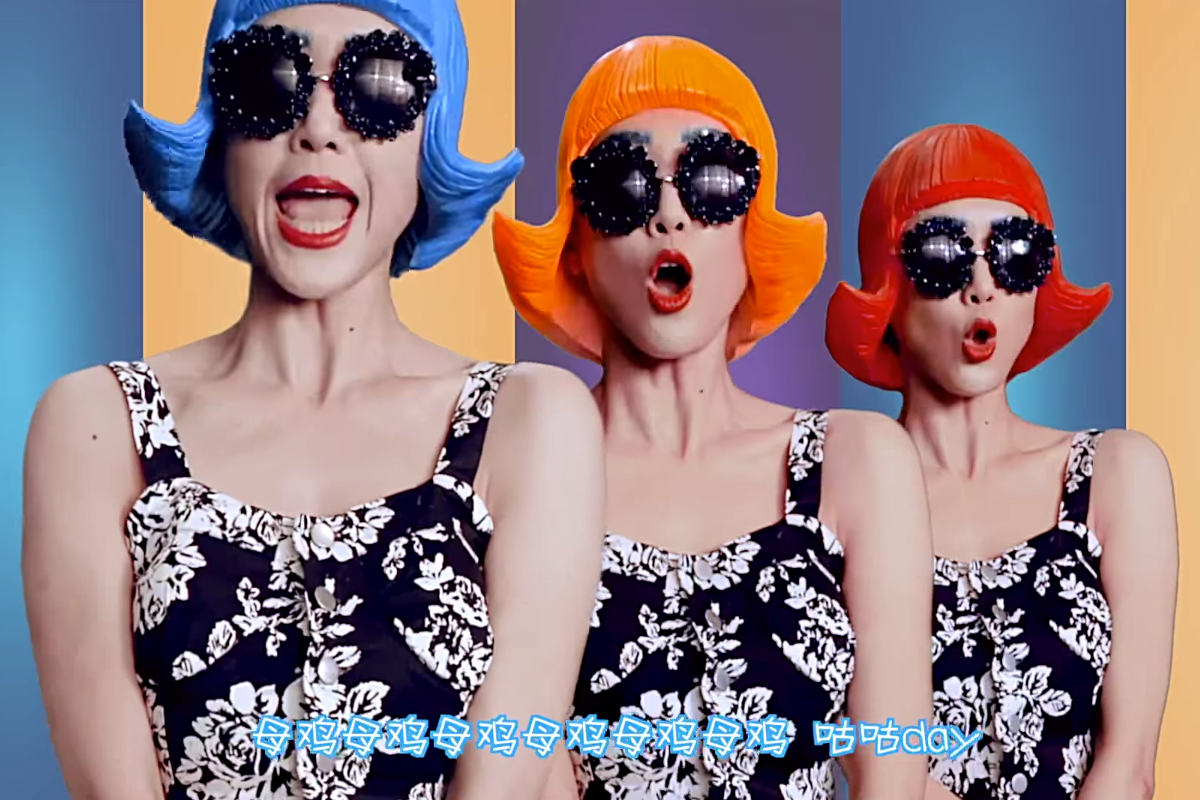 As we embark further into the 21s century, we as a society have seen countless groundbreaking changes due to the internet and its ability to connect us. The election of the United States' first African American president, the Arab Spring, the invention of KFC's Double Down Sandwich, and the immense popularity of Psy's "Gangnam Style" can all largely be attributed to the internet's extraordinary power to reflect the changing times in our world.
Perhaps this is most evident in China where the use of the internet has helped open its once closed borders to the world. Once unceremoniously considered the "sick man of Asia" in the late 19th century by Western powers and Japan, China slowly stepped into the 20th century where its role on the world stage began to take shape. After decades of internal conflict and revolutions, China began emerging as a leading industrial nation that helped manufacture and produce much of the rest of the world's goods.
Although often discredited as the a producer of cheap or knockoff goods, in this position, China was able to increase its economic strength and reestablish itself as a world power in the late 20th century. A world power that is currently owed a terrifyingly huge amount of debt by us stateside in the 21st.  In this way, China became exposed to the workings of a capitalist society, and perhaps just as important, what they consumed, stirring up a hunger in the Post 80* generation in China's Reformist Era.
*Post 80 is the colloquial term used in Mainland China to describe Chinese born during and after the Reformist Era in the age range of around 22-33 years old.
The sleeping dragon that is the "middle kingdom" has awoken, and has a taste for all things Western. From affordable yet disposable fashion, bootleg DVDs, gourmet wines, and yes even KFC, the once manufacturing era of China spawned the internet savvy youth which is quickly catching on to the culture of the West, trends, fads, and all.
Which brings us to the curious case of Rong Rollin Wang's "Chick Chick" music video…
Taking a page out of the internet viral sensation playbook, Rong Rollin Wang's "Chick Chick" is like some sort of chocolate meets peanut butter mash up of Psy's "Gangnam Style" and "Gentleman" mixed largely with Ylvis's 2013 viral hit "What Does the Fox Say" that no one seemed to ask for. But it does seem that we do want it, at least here in the west.
Currently on Youtube it has garnered over 4 million hits and is steadily growing. A sizable number if not for the fact that in China, where Youtube is currently blocked, "Chick Chick" only has 2 million views on Youku, the Youtube equivalent of China. Now 2 million is a very respectable number, but in China where 45.8% of the nation's population of 1.3 billion people uses the internet, it is technically not even considered viral by Youku standards.
Plus, it doesn't seem that Rong Rollin Wang is even all that popular, at least not yet in China. She seems to have a respectable music career, but at this point there isn't even a Wiki page about Rong Wang, unless you count the Tang Dynasty warlord of the same name. So pretty much "Chick Chick" is more popular here in the states than over in China. This all adds to its weirdness and we haven't even mentioned what, if anything this song is about.
From what I have gathered, the song "Chick Chick" is well about chickens. The lyrics consist of the repeated lines of "Mother Hen, Mother Hen," "Little Chick, Little Chick," "Rooster Rooster," and "Who Stole My Chicken?" with a surprisingly catchy hook made up of clucking and squawking noises. Throw in random crudely drawn chickens with unsettling large cleavage, outfits that would make Bjork embarrassed, a singing goat, and I think a duck in a sweater that is rapping, this makes for one hell of a weird music video. But to be fair I actually really like the rapping duck.
The visual style and dance of the video, is as we aforementioned before, an homage at best, but most likely a complete rip off of "What Does the Fox Say" with elements of "Gangnam Style" and "Gentleman." Which makes perfect sense considering that "What Does the Fox Say" was the top trending Youtube video of 2013 with close to half a billion views, and even got up to number 6 on the Billboard 100. And I think this goes without saying that Psy's "Gangnam Style" was kind of a big deal guys. Like really, even MC Hammer came out of the woodwork for this song.
This blatant knock off is not surprising since this attempt at viral popularity is not Rong Rollin Wang's first liberal use of "influence" from another artist. In her 2004 song "I Am Not Rollin Huang" the accompanying music video features a dancing bumblebee girl, reminiscent of Blind Melon's "No Rain" music video.  And when we say reminiscent we use that in the most generous terms, because seriously, it's like the exact same idea, down to the pouting, awkward dancing, and running through hang drying sheets. However to be fair, the awkward dancing is something we Chinese have originated. What is surprising is how popular it is here in states and how popular it may become. Seriously I have not seen so many westerners excited about something Asian with chickens and roosters on it since they discovered Sriracha.
I am not sure if "I Am Not Rollin Huang" is the title of this song, or her response to getting sued by Blind Melon.
Compare
What does the Fox say? SUE!
Anyway, the music video for better or worse is potentially the next big viral hit before we close out the year of 2014. Is it indicative of China's current generation, and their desire to create its own social and pop cultural impact? Or a symbolic extension of its past, manufacturing goods based on the specifications and identity of the West, all the while struggling to create a specific cultural identity of their own?
Honestly it might be just a weird song about fucking chickens, who knows? What do I look like fucking Confucius? Whether this is the next "Gangnam Style/What does the Fox Say" or the next William Hung, only time will tell. Let us know your thoughts Amped Asia.
More from Blog
---
1.7K
The Nintendo Switch has been revolutionary when it comes to portable gaming. It's been such huge demand since its debut …
The Summer 2018 Issue of Amped Asia is here! It's proving to be a super hot summer, and a lot …
4.0K
Kim Mi So is a former model that was nominated for Miss Maxim in 2014 and she dropped everything and …