Regina Francia was featured in the October 2014 issue of Amped Asia.
We've previously featured her last year in the November 2013 issue, and she came back to shoot some more hot photos for you guys. Back when we shot this set, Ms. Francia was still sporting her yellow locks. She's gone back darker now.
She is a part-Filipina part-Chinese import model who also works at a Vietnamese Cafe in the OC. Although she's fairly new to modeling, Regina has already started making a name for herself in the industry. There's something pretty awesome about her — she's got a very cute, almost Anime-ish face (and check out the Hello Kitty tattoo on her ankle), but her body is super hot and downright naughty. It's a great combination for an import model.
According to her, she'd like to venture into "cosplaying" in the near future and get onto a lot of magazine covers.
Check out all the photos from our photo shoot. She's also featured in the October 2014 issue of Amped Asia, which you can get for free.
Regina Francia: Photos from October 2014
And here's a throwback to her original photo shoot video.
More Regina:
Instagram: @reginafrancia
Want Unreleased Photos? Unlock them Below!
[sociallocker]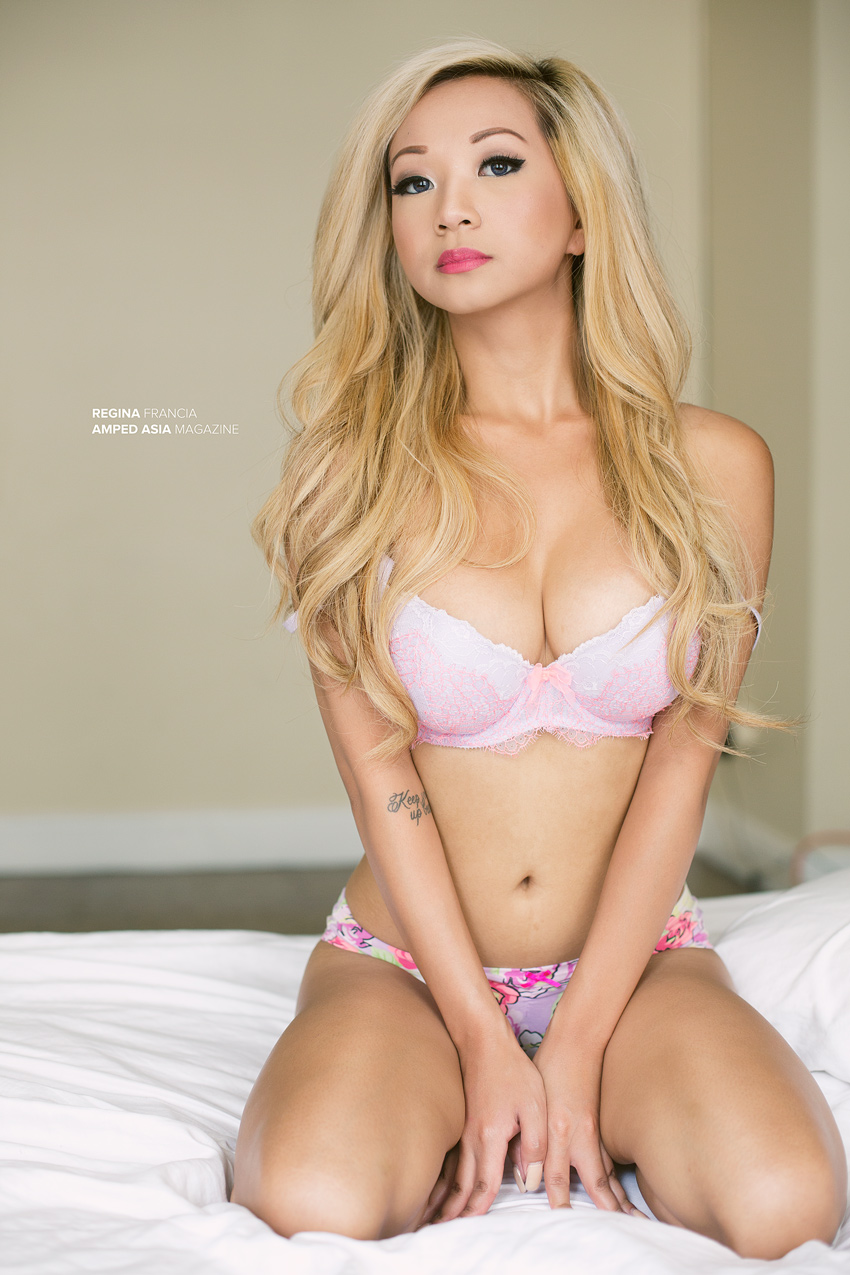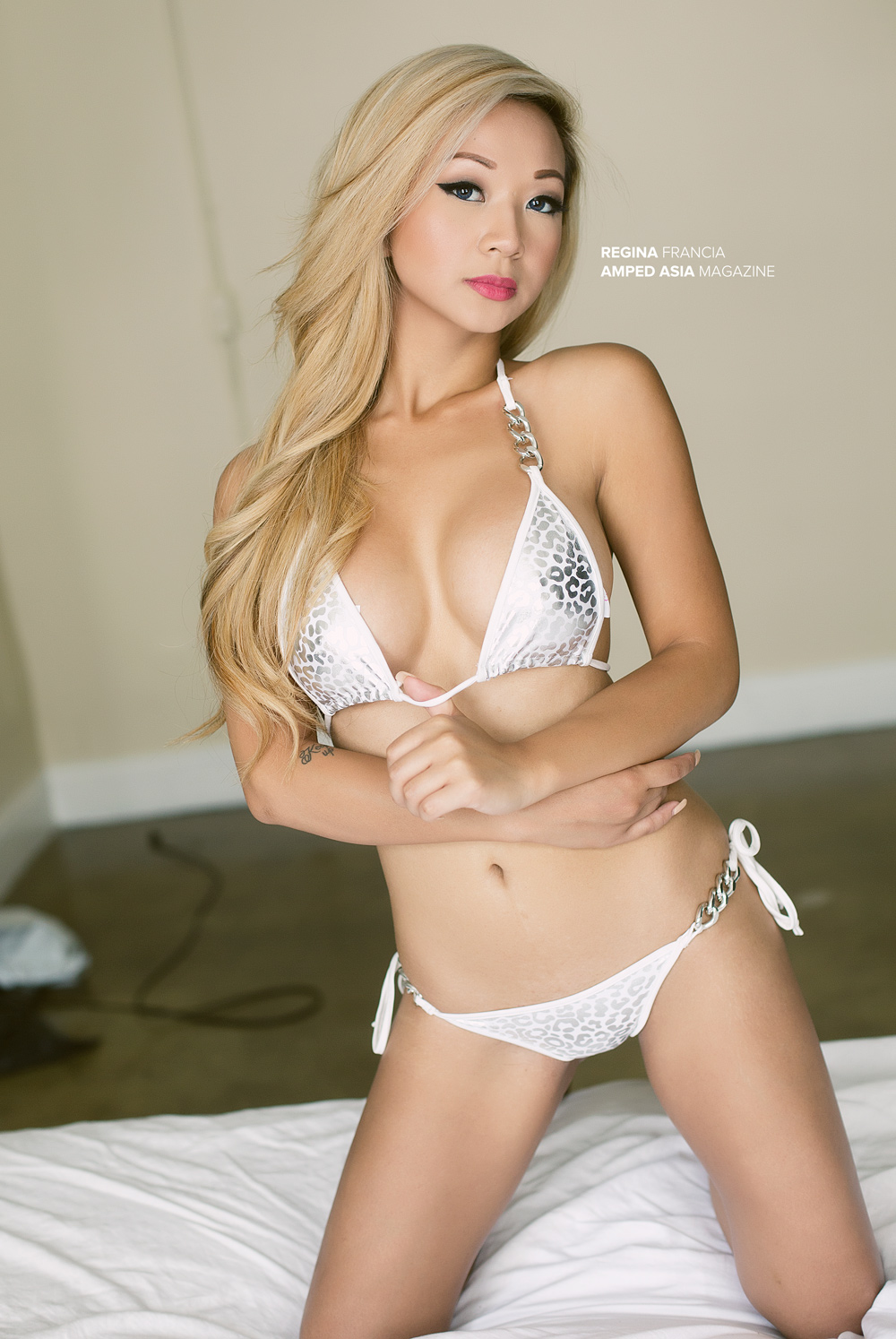 [/sociallocker]
You might also like
---
More from Asian Babes
---
3.5K
The city of Dallas is a major city, but not usually as glamorous as cities like L.A. or New York. …
6.4K
One of Boston's finest has just moved to LA. We got to shoot her and her super flexible body. Check …
4.0K
Kim Mi So is a former model that was nominated for Miss Maxim in 2014 and she dropped everything and …