The music industry may be made for the young, but music is always for the young at heart. Check out Japan's latest girl group made up of senior citizens. Read on to find out more.
Forget your Wonder Girls, we want some WONDER WOMEN (Please DC Comic's don't sue us). Check out Japan's newest… well oldest actually… girl group that is making waves in Japan's eclectic music idol world: KBG84!
KBG84 may sound like some sort of Soviet Union typo mixed with an Orwellian allusion, but KBG84 is the latest in J-pop idol culture. The girl grandma band consists of geriatric members that have to be 80 years old or older. The average age is about 84 and the front women leading the group is Miki Hanashiro, 94, and Tomi Menaka 91.  Don't worry about that age limit though, if you or someone you now is interested in joining, KBG84 is willing to take on trainees. As long as they are 70 or younger. How much younger? We are not sure but something tells us it is of the generation that still calls films "moving picture shows" and use AOL internet.
The group hails from Okinawa and KBG84 stands for K for Kohamajima, an island that is part of the Yaeyama Islands close to Okinawa, B for oBachan (Japanese for grandmother or elderly lady) and G for for Gasshodan (Japanese for choir). The 84 of course refers to the average age of its members.
The group recently recorded their first single entitled "Come and Dance Kohamajima," which is slated for release in June, as well as a music video to boot. Keep in mind, although they may be at the age where the slightest quick movement could require hip replacement surgery, KBG84 is  still an active singing and dancing musical act, albeit slower. This makes us really optimistic that "Come and Dance Kohamajima" could be the next geriatric PSY/Twerking dance craze that everyone is hoping to break the internet.
Now we understand how many of you may find this odd, but in terms of Japanese Idol status, it is rather tame. Japanese Idol Popular culture runs the gamut of mainstream to niche acts. For those unfamiliar Japanese Idol Popular Culture, basically it is a concept of manufactured stars/starlets that is promoted heavily to be cute, ideal, with a perfect public image intended for the youth to view as a media personality that represents a good role model.
However like we said Japanese Idol culture can range from everything including A.V. (Adult Video) Idols to squeaky clean pop princess ones. In fact before KBG84 came around there was a group known as Osaka's Obachan, a musical act comprising of 47 middle aged woman who could surprisingly rap quite well that parodied the stereotype of the loud and aggressive middle aged Japanese woman along with AKB48, a popular young musical act that boasted over 40 members! If that band got any more meta our faces would have melted off like that scene in Raiders of the Lost Ark.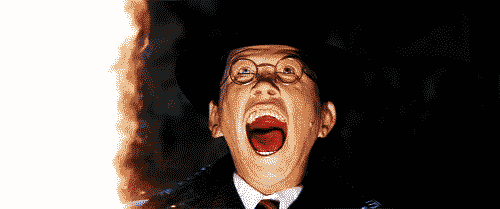 But anyway if you got a hankering for some grandma filled music come June you will get your chance!
Source: Rocketnews24
More from Blog
---
1.7K
The Nintendo Switch has been revolutionary when it comes to portable gaming. It's been such huge demand since its debut …
The Summer 2018 Issue of Amped Asia is here! It's proving to be a super hot summer, and a lot …
4.0K
Kim Mi So is a former model that was nominated for Miss Maxim in 2014 and she dropped everything and …