Originally published in the October 2014 issue.
When I went to the City Approval warehouse party this past month I ran into the hip-hop group that was performing called "Minority Society" (also spelled Minority $ociety). What really stood out to me was the diversity of their group — I've never seen a group that was made up of 2 Asian dudes, 2 Black guys, and a White girl.
Seattle native Genk (alias Daddy Genk) started off making YouTube vlogs just for fun. Soon he and his crew started making a bunch of funny skits and eventually moved into music. The whole crew has known each other for a long time, and the chemistry is evident. Along with Daddy Genk, the crew consists of Matt the Dude, Apollo, Chef An$, and AllA. Each of them have their own unique roles. Daddy Genk is an artist and does their videography. Matt the Dude is an artist and their manager. AllA is their female vocalist. Chef An$ is their DJ and helps write their music. Apollo is a pure freestyler.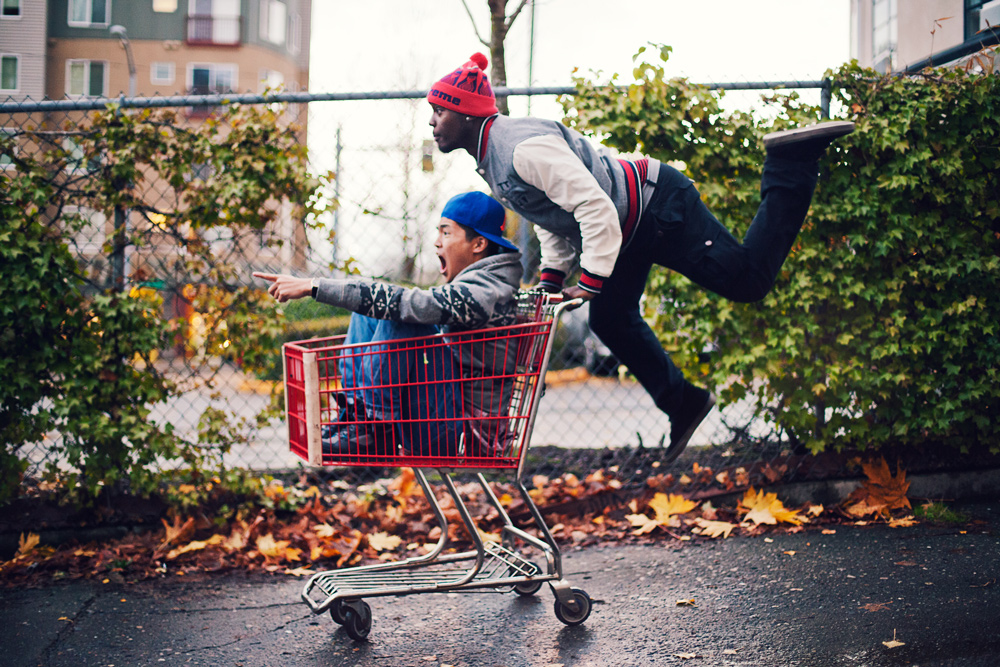 "We've all been friends for a long time. Ever since High School. We've always been competitive with each other. If you want to hear a story that will kind of show you our relationship. I first met Matt the Dude in Elementary school and the first thing I told him was 'Wanna race?' And of course you know Asian kids are faster than black kids at that age so I beat him. Ever since then we've always been competing, and making ourselves better."
I was really impressed by Minority $ociety's sound. They are far more different than the average YouTube act. In their song "Dreams" Daddy Genk mentions that they are inspired a lot by A Tribe Called Quest, M, and Outkast, and I concur — I definitely hear the influence from Tribe. Their lyrics are much more grown up despite the fact that they're a bunch of young 20-somethings. I was very impressed with the rhymes they came up with. I especially enjoyed the female vocals by AllA — she has a beautiful unique voice that you don't get to hear in most YouTube acts. Of their small collection of music so far, my favorite songs are "Dreams" and "Paradise."
They are definitely artists on the rise.
Check them out at
www.youtube.com/user/theminoritysociety
More from Blog
---
1.8K
The Nintendo Switch has been revolutionary when it comes to portable gaming. It's been such huge demand since its debut …
The Summer 2018 Issue of Amped Asia is here! It's proving to be a super hot summer, and a lot …
4.2K
Kim Mi So is a former model that was nominated for Miss Maxim in 2014 and she dropped everything and …