We got the chance to interview one of Japan's hottest porn stars, and we featured her in the 2015 Sex & Porn issue.
Marica Hase is the newest Japanese craze to hit American shores. In January 2013 she was named the first Japanese Penthouse Pet of the Month. Don't let this petite beauty with innocent looks fool you, she's been named the "Princess of Hardcore" for a reason.
I met Marica 2 years ago in Vegas but never had the opportunity to sit down and get to know her. Earlier this month I ran into her at Asian Model Palooza and I had to take the chance to interview her.  She is a down-to-Earth, sweetheart with a passion for what she does. We exchanged numbers and met a couple weeks later to do our interview for Amped Asia magazine. Learn about the Japanese AV industry with this interesting interview.
Download the sex & porn issue now (digital version)!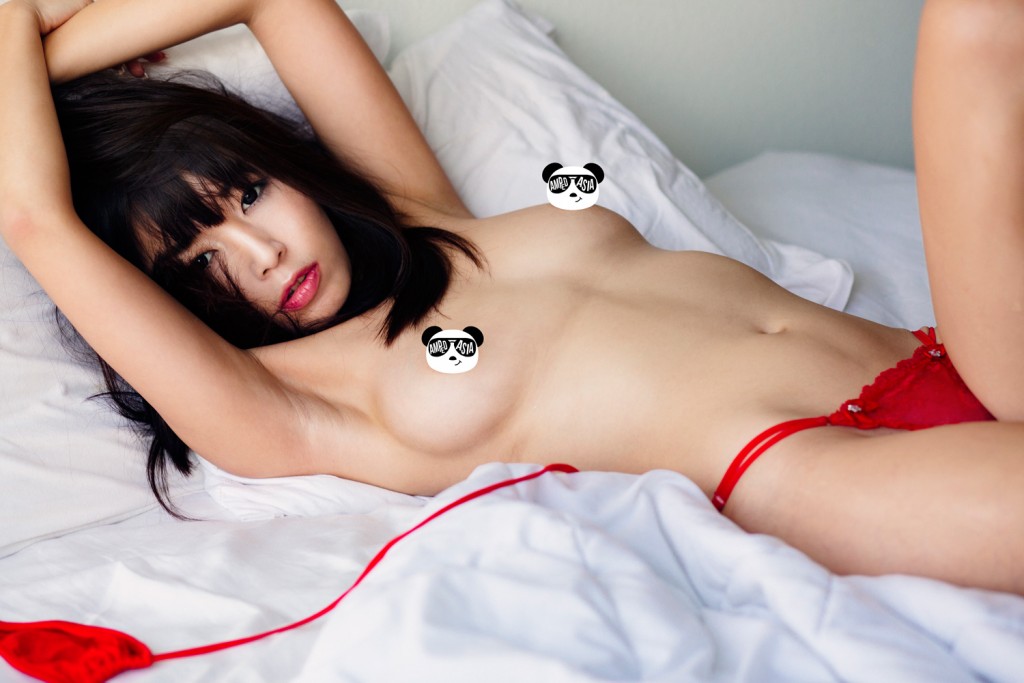 So where in Japan are you from?
I'm originally from Tokyo, and now I'm living here in United States
What did you do before working for the Adult Industry?
I was modeling and doing small non-speaking roles in film.
So you always wanted to go into film?
Absolutely! It's always been my dream to become an actress.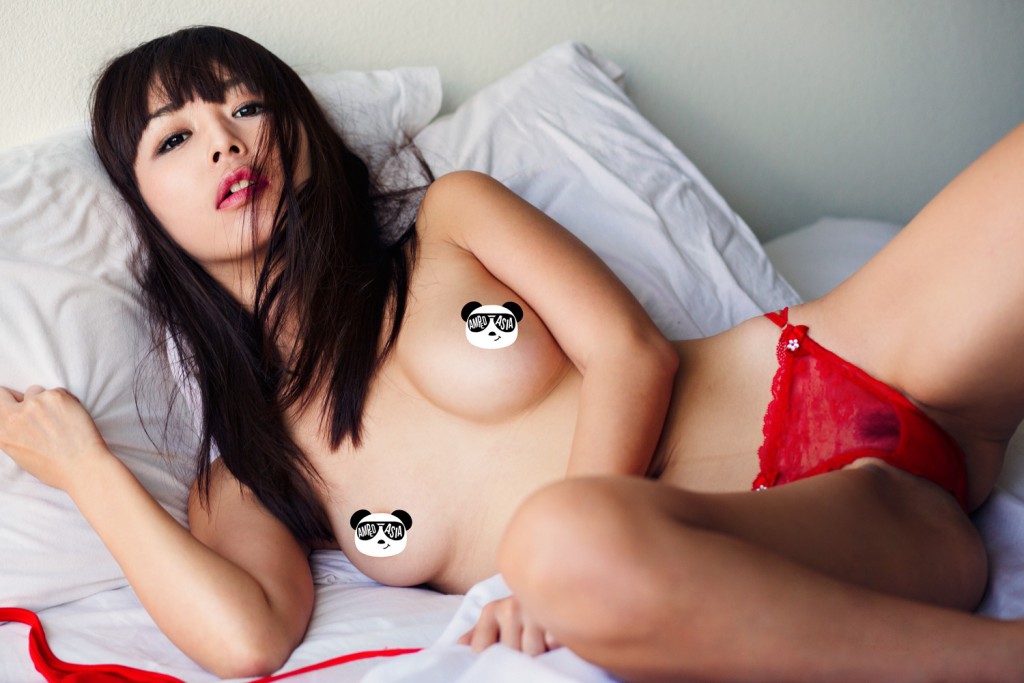 How did you end up the adult industry then?
In 2009, the 2nd largest Japanese Adult Company, Soft on Demand ran a contest looking for the next big star and I won.  I was signed exclusively by them and I got pretty popular quick (Laughs)
So why did you go through the adult route rather than sticking it through, like aspiring actors and actresses here in LA?
Well, in Japan it's easy to switch to mainstream work. That's why I did it. Especially since the contest promoted me.
Is there a huge stigma of you being in the adult industry?
Yes and No. Yes there are conservative people; however younger people, even young women, are very accepting of what I do.  Adult actresses are herald as 'Idols' and I have a great following.
So what made you switch over here to the US?
Well, my time with SOD ran its course. Typically actresses like me will go in for a few years, then disappear then come back again as older MILF types. I think that's boring and I want to keep going. So I made the decision in 2011 to start starring in films here in the US.
Does starring in American Films make you more popular in Japan?
Originally I wanted to go to the US for a little while, and then come back to Japan; so to answer your question yes, but only for a little bit. Due to the Japanese laws there are mosaics and the Japanese audience tends to lose interest after seeing everything.
Now, I've changed my goals. I don't want to be only famous in Japan. I want to be internationally renowned.
So why did you do it?
Now, I've changed my goals. I don't want to be only famous in Japan. I want to be internationally renowned.
Wait, you've been doing shoots other than US?
Absolutely! I've been flying to Europe for shoots and then come back here to the US for another.
So in January 2013, you were the Penthouse Pet. How was that?
Honestly, at the time I didn't even know what Penthouse was. (Laughs)
In my opinion Penthouse is probably one of the top known adult brands in the world, how did you not know who they were?
Well, Penthouse never really catered to Japan due to the laws.
Well I hope you know who they are now?
(Laughs) I absolutely do! When I got the notice at first I thought it was just another shoot. But Mark Spiegler came to visit me with a couple of other girls to congratulate me and he explained to me how prestigious it was to get into Penthouse. Then I called my friend Director Kazuhiko Matsumoto (The inventor of the bukkake genre) to tell him the good news. I think he was the most excited one of the bunch.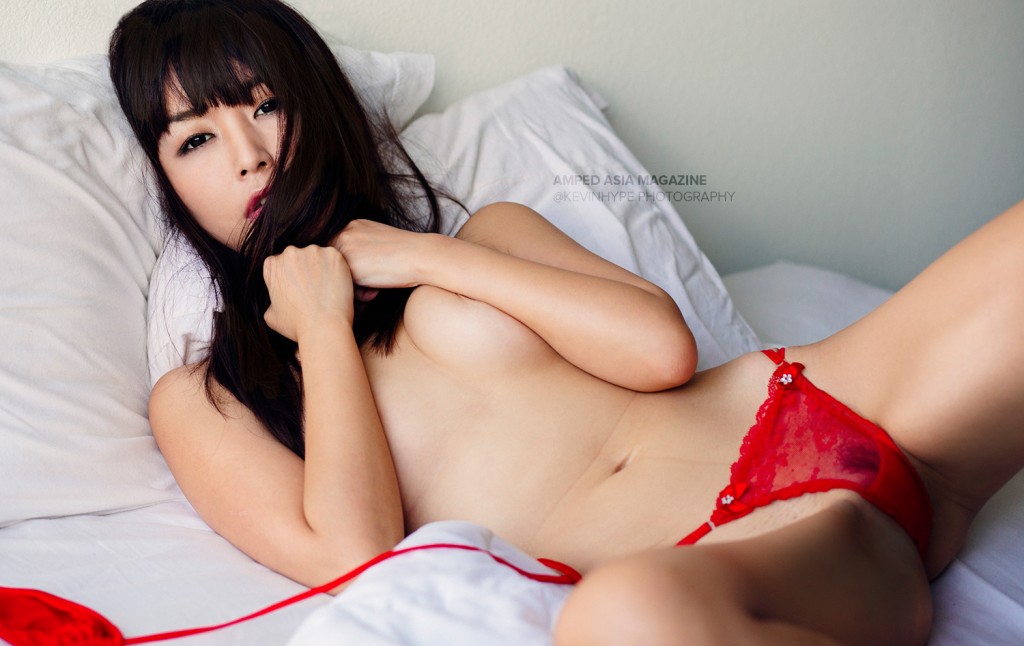 So how do you like working here in the US?
Oh it's great! I love it! It's very different.
How so?
In Japan they treat actresses like princesses. They bring us water, we have a wait staff for us and we just need to go to the shoot and that's it. Here in the US, I get a long email stating what is expected of me and sometimes I need to bring my own clothes and it gets confusing.
It sounds like you had it made over there.
Not quite. I was pampered there but I never got to do what I want. Over there actresses are expected to be submissive and be this 'I'm not sure if I'm supposed to like this, but I shouldn't because it feels good' types.
That's confusing.
I know; the girls never really showed that they liked sex. They made us look shy and it was very constricted.
I guess here in that aspect women are a bit more open with their sexuality in the industry?
Definitely I get to show that I'm enjoying what I'm doing.
Since we're on the subject of what you didn't like, what don't you like here in the US?
Nothing really. It's challenging yes, but not so much dislike.
Come on there's got to be something?
Well, I love working here but, I guess the hardest thing is sometimes the guy is too big for me. (Marica grabs the bottom of her elbow and began shaking her fist and laughs)
You're like 5'2! You're super petite and you have to work with the biggest guys here in the US?
Yeah and I love it! I love working with Prince Yahshua. He's really nice. You want to see (looks at her IPhone trying to pull up an image of Prince Yahshua)
No, no its okay (Laughs). But I'm pretty sure Hardcore Porn here in the US is different compared to Japan? Aren't you deterred by it?
No, I'm not. Sometimes I get scared. But once the cameras are rolling I get very comfortable. There's a reason why some of my fans call me the Princess of Hardcore.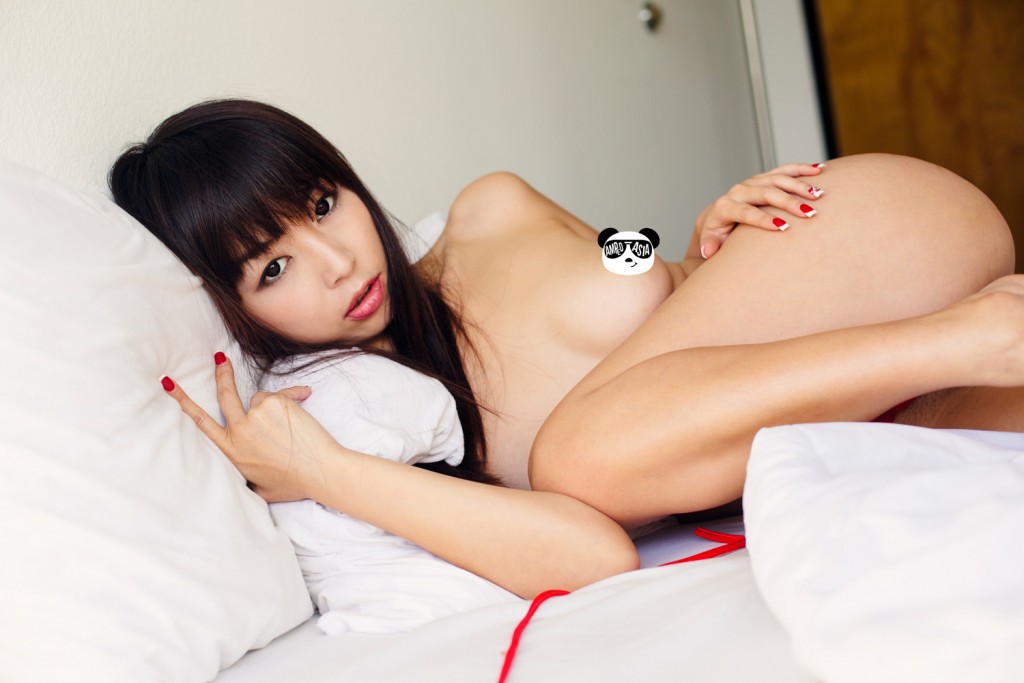 So Marica, let's change gears, and go more towards your personal life. Are you single?
Yeah, I've been single for a while.
Are you serious, no way?
Yeah, I've been traveling. I just recently moved here to the US. I've been busy. But I guess now I can slow down a bit and actually enjoy the US
So you're looking for a good ol' American boy?
(Laughs) Not necessarily. I'm just looking for a really sweet guy who wants to spend time with me by showing me around the US and showing me what the American Lifestyle is all about.
Well Marica, I'm glad I got a chance to sit down with you and interview you, is there anything you want to tell our readers?
Yes, thank you so much! I love you all and thank you for supporting me!
Thank you Amped Asia! Also add me on Facebook and Instagram.
More Marica Hase!
Instagram: @maricahase
You might also like
---
More from Asian Babes
---
1.7K
Another photoshoot by Jeff Fernandez, one of our resident Amped Asia photographers. Christine Luu is a hottie with a body, …
3.9K
The city of Dallas is a major city, but not usually as glamorous as cities like L.A. or New York. …
6.7K
One of Boston's finest has just moved to LA. We got to shoot her and her super flexible body. Check …