The man leading the now-deleted Facebook group, "White Privilege Club", was arrested last Wednesday in San Francisco for driving through a crowd of Republican healthcare protesters.
The peaceful protesters were staging a "die-in" and were lying on the streets with their posters and signs.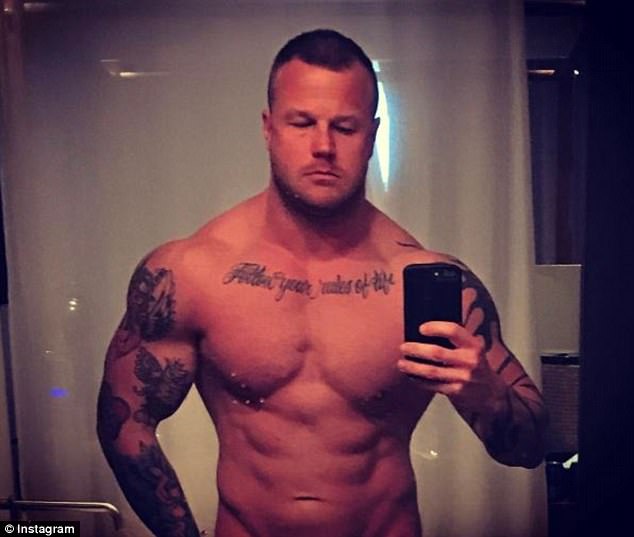 The San Francisco resident, Jeffrey Dillon, yelled at the protestors, "If you want to go to the hospital, here you go," and continued, "You will have health care if you people stop protesting". 
He exclaimed these threats to dozens of activists who were protesting near the GameLink offices, which was a porn company that he works for as head of the business development department.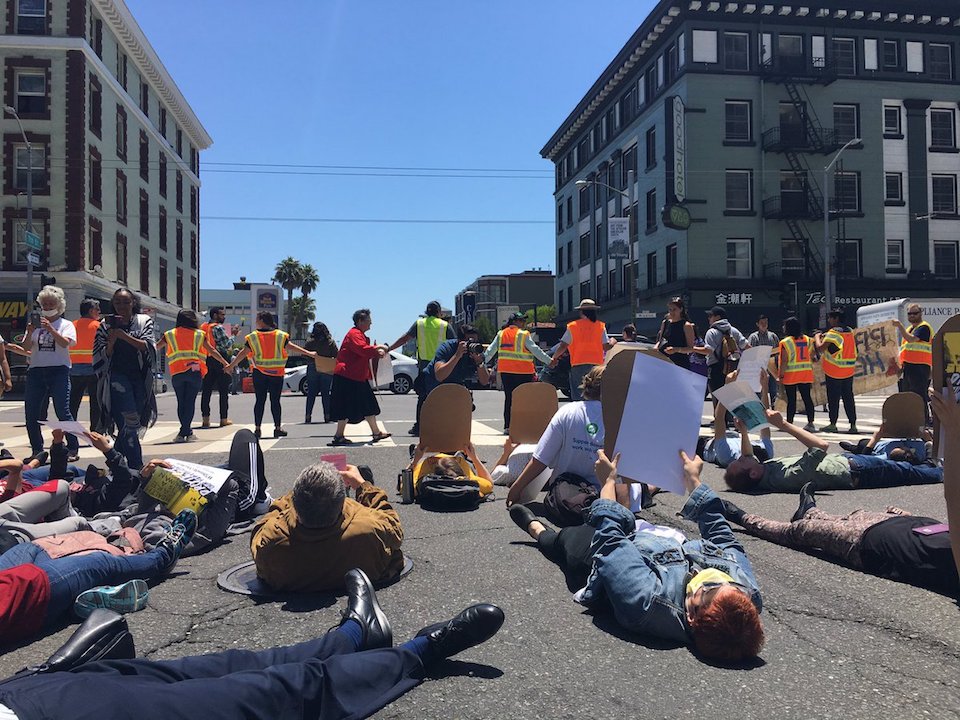 The video captures what had happened during the incident and shows Dillon driving his red 2015 BMW motorcycle through the protesters:
There were no injuries, but chaos from the aftermath of Dillon's actions.  Dillon made a U-turn and drove through the crowd again.
One witness told San Francisco Chronicle that "[Dillon] was revving and revving, he was gunning it, aiming at people who were laying down".
.@SFPD detain a man who tried to hit healthcare activists with his motorcycle who were blocking 7th street in #SF #AHCA pic.twitter.com/Jo3iTi8jN2

— Justin Sullivan (@sullyfoto) June 21, 2017
The 39-year-old was being detained and handcuffed.  While being taken to custody, he shouted at the crowd, "You guys were blocking the intersection and now you're not.  See how that works?"  He  was then cited by the San Francisco Police Department for reckless driving and was released without any time in jail.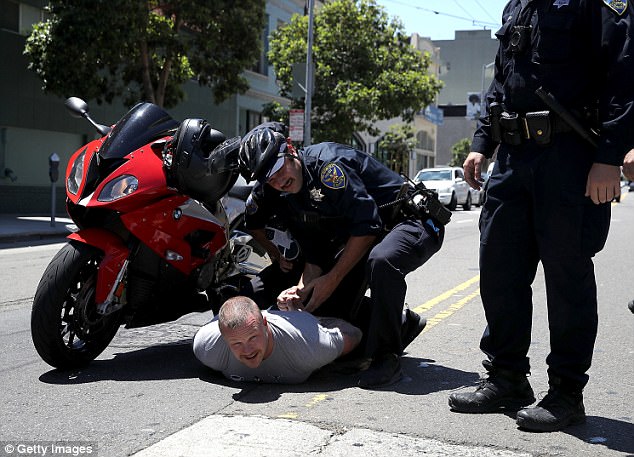 After pulling that stunt, it was revealed that tattooed clad Dillon, also known as Dillionaire, is a Trump supporter and was the administrator of a Facebook group called "White Privilege Club".
He justified his page before taking it down last Thursday night:
"This isn't a racist site/group, it is the exact opposite.  It is a celebration of our culture and who we are… I am proud of who I am and my people."
He continues and writes:
"Yell 'White Pride' and people look at you like ive got a clan outfit on… I married a slant eye import, so you know I aint racist…".  The "slant eye import" Dillon was referring to is his wife, Teresa, a 36-year-old Asian woman.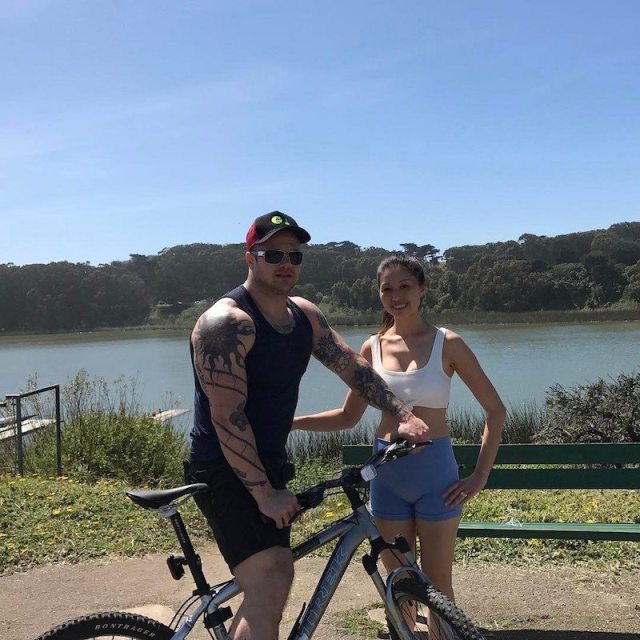 Dillon's twitter biography is written under a picture of him holding an inflatable sex doll:
"A Dillionaire – is not a person who is monetarily rich, but rather a person who is rich in friendships, family, life experiences and most important of all LOVE".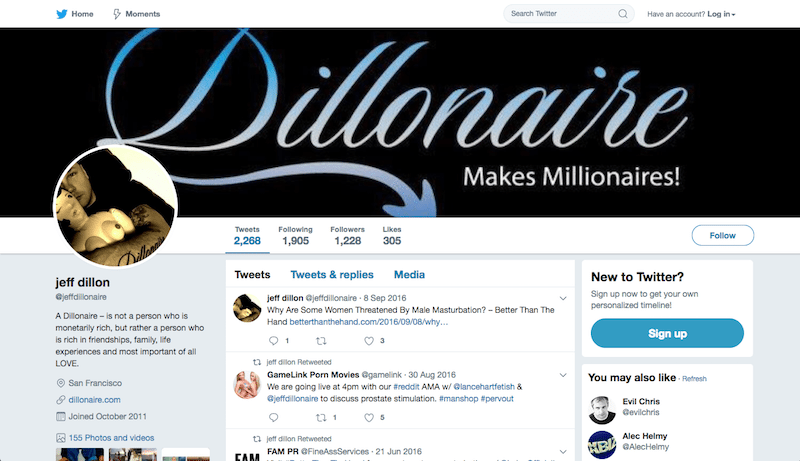 What do you think of this guy?
(Source: NextShark)
You might also like
---
More from Crazy
---
4.8K
Ophelia Vanity is a half Icelandic, half Chinese woman that currently resides here in Los Angeles. Growing up she was …
In Millbrae, Calfornia; The Nextdoor App is blowing up with concerns about Boba Milk Tea Shops. Best of Nextdoor Twitter …
Prepare yourself for a cringy ride. A super weird Facebook conversation was posted up on Reddit and has been upvoted …