She's probably the hottest Asian model on the scene right now. Lynn Chu has exploded as a model, and we're extremely lucky to have her in Amped Asia. This is the 2nd time we've ever shot her, and this time we shot one of the hottest videos we've ever shot. In fact, check out the video below first before you start looking at the photos.
Lynn Chu is one of the new superstars in the "Instagram" model industry. And she's one of the few Asian models who's ended up in elite company. Despite that, she says she still wants to pursue a degree and work in the public health field. She's smart, beautiful, and one of the most interesting personalities you'll ever meet.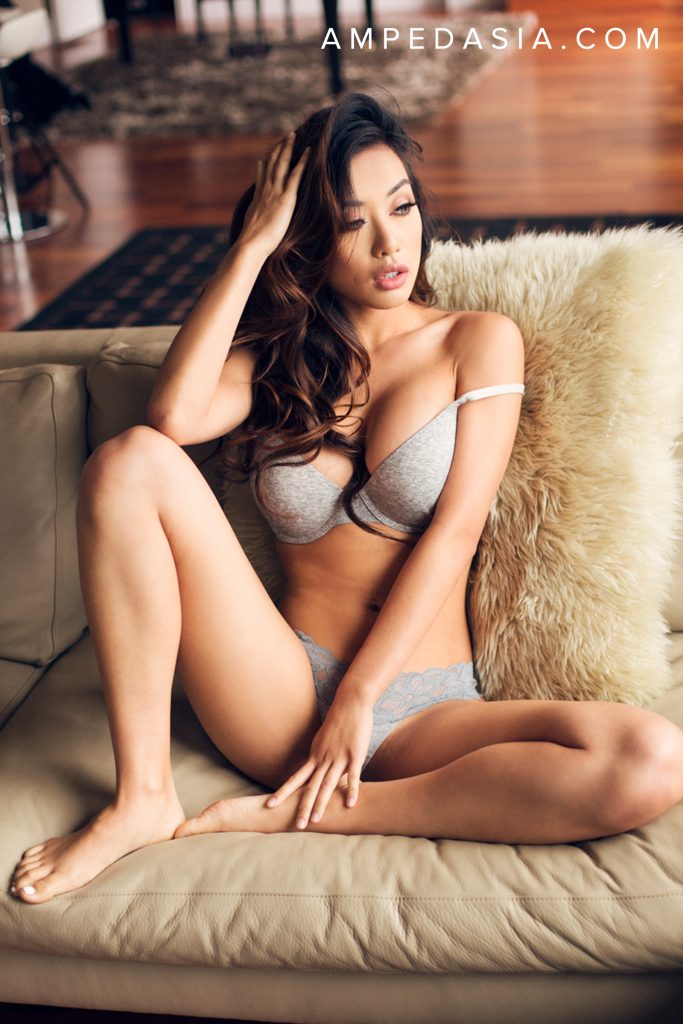 You're currently a student. What are you studying and what do you want to do with your degree?
I'm studying public health specializing in social and behavioral science with a minor in sociology. I haven't fully decided what I want to do with my degree yet, most likely apply to grad/medical school after.
You've been modeling for a while and getting quite a following. Could modeling perhaps be your full-time job? At least for a while?
Hmm I love modeling and meeting some amazing people, but I don't think I could do it as a full time job. I plan on getting a part time job after graduating along with modeling part time.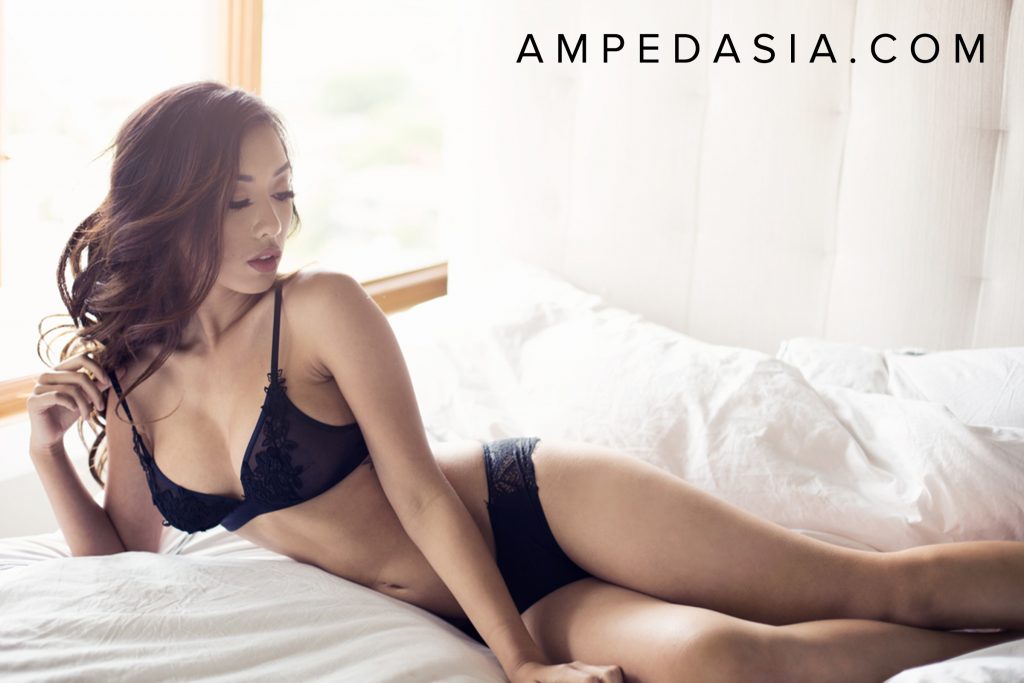 What are some of your passions in life besides modeling?
I love reading, trying new foods, and traveling. If you could have dinner with one person to pick their brain, who would it be? I would say probably Priscilla Chan, she seems like someone who is extremely intelligent and could be a fun person to have dinner with.
Who do you think is the hottest model in the world right now?
This is such a hard one…but I would say Yang Ying (also known as AngelaBaby). I would trade faces with her any day! Lol.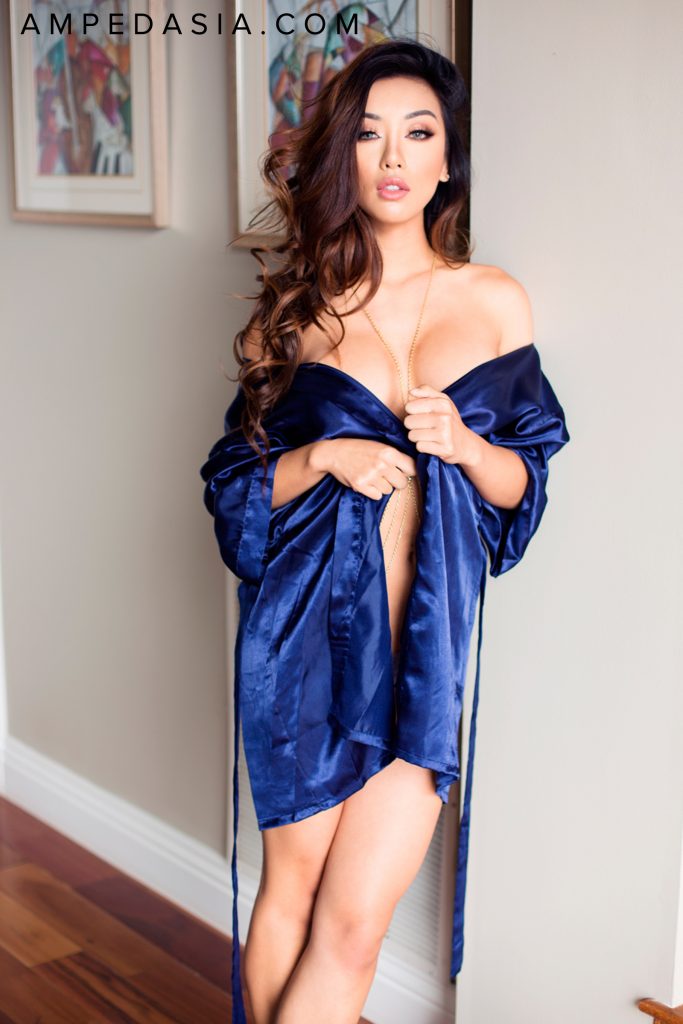 What's something you'd want your (current or future) man to wear to look his best?
I love a guy in jeans and a clean t-shirt. I'm a very simple person so I don't expect for much. I don't like guys who wear extremely flashy stuff.
Personality is obviously the most important thing about a man, but what's the most important after that for you? Looks or money?
This is a hard one. Someone who is attractive is a plus, but then all the other females will be after him as well. Him being financially secure would be nice, but I would never rely on a male to provide for me or to be dependent on him. I would probably pick a man who can take care of himself financially and be average looking.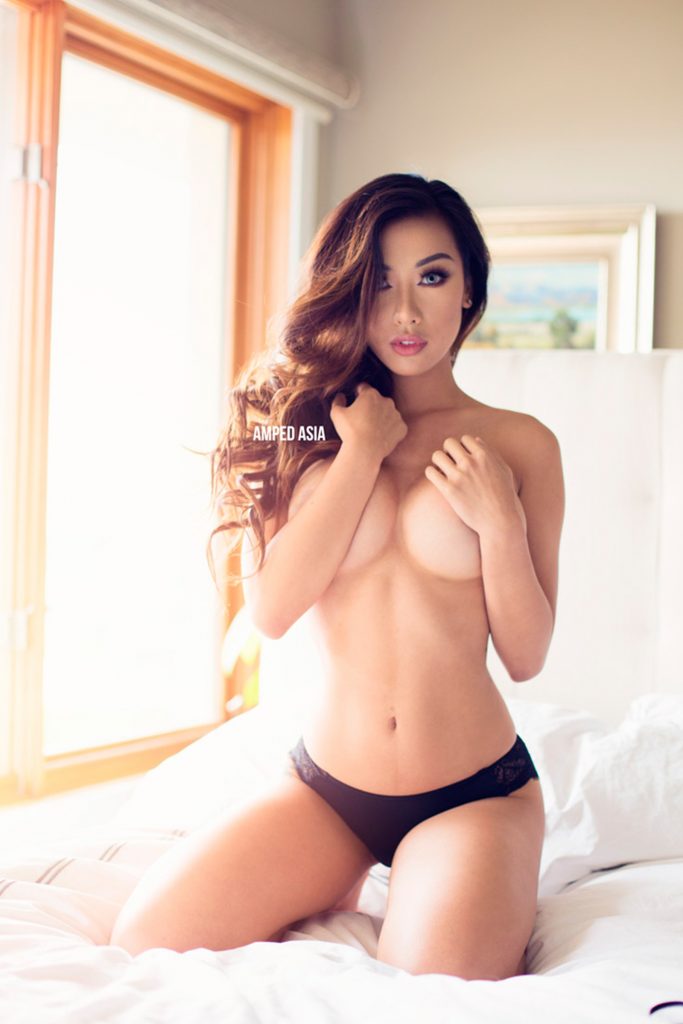 What aspects of a guy get your attention?
I'm a sucker for a guy with an amazing sense of humor. Someone who can make me laugh definitely has my attention.
Find more of Lynn Chu here:
Fb.com/lovelynnchew
Twitter: lovelynnchew
Snapchat: @lovelynnc
Instagram: @lovelynnc
Read our last article on Lynn Chu here.
You might also like
---
More from Asian Babes
---
3.2K
The city of Dallas is a major city, but not usually as glamorous as cities like L.A. or New York. …
6.2K
One of Boston's finest has just moved to LA. We got to shoot her and her super flexible body. Check …
3.8K
Kim Mi So is a former model that was nominated for Miss Maxim in 2014 and she dropped everything and …