Kim Pham is a tatted up beauty that defines the word "rebel." She defies the standard of what the typical model should look like with a unique edge that is clearly represented with all her body art. Check out our interview with her.
What is your ethnicity and where do you reside?
I'm half Lao and half Vietnamese. Currently residing in a little ol' Clovis, California.
[sam id="4″ codes="true"]
How did you start modeling and why did you do it?
I started last year, in favor for a photographer friend. Everything just kind of naturally happened since then.
Photo by @Atmos_559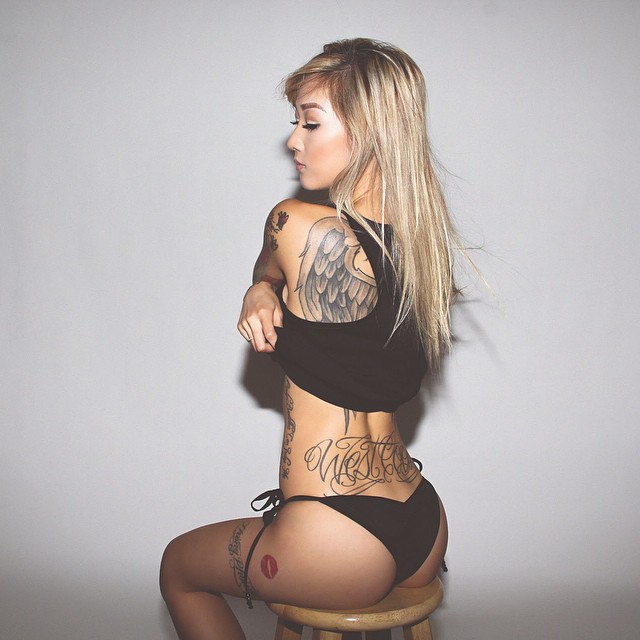 Do you have a day job? How do you pay the bills?
I'm a licensed cosmetologist so I do hair, a lot.
What's something naughty you've done but you never got caught?
I swear every time I attempt to do something "naughty" I always get caught Lol.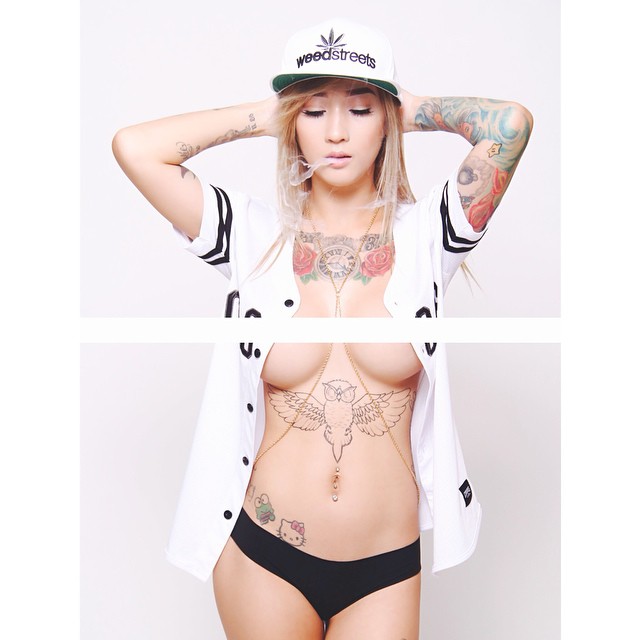 Are you single or taken?
Currently taken.
Where did you find your boyfriend?
I met my boyfriend through a mutual friend. We all went on a Vegas trip and I brought my Vegas fun back with me Lol.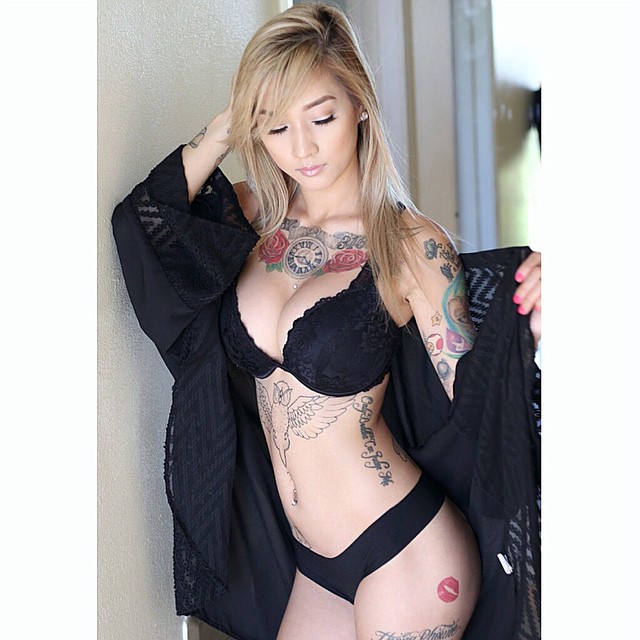 If a guy starts hitting on you, what kind of approach should he make for it to be at least mildly successful?
Don't come off too creepy or don't over bare her with compliments. As much as us women love compliments, too many at once is a little overwhelming. Don't go for the asshole approach either, they never win.
What is one trait in a guy that is an absolute panty dropper?
His smile. I'm a sucker for a nice smile.
Photo by @Atmos_559
Is sex on the first date okay?
Ehh no. Even though I'm sure it happens often I don't feel like it is. Get to know one another first. Relationships form better that way.
If you could rate yourself in the bedroom from 1-10, what would you be, and why do you rate yourself that?
I couldn't rate myself, but my man absolutely can't get enough of me so thats self explanatory. Plus, small girls are always more fun ;)
Photo by @Atmos_559
What car do you think is the sexiest?
I'm currently in love with the new Lexus Rcf, everything about it screams sexy.
Which girl could turn you into a lesbian?
I could never be a lesbian, strictly dickly.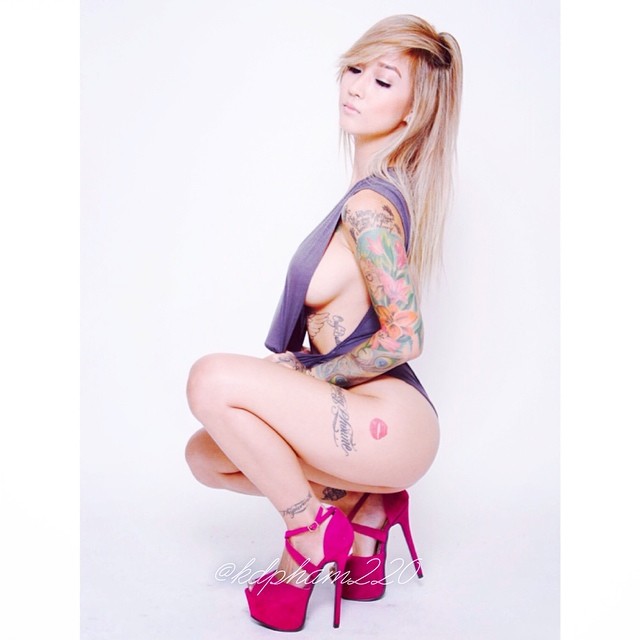 What is the sexiest part on your body?
My cheeks, I'd say boobs but thats too obvious haha. I love my cheeks though!
What's the most exciting part about being a model?
Meeting new people! Living in Clovis you see the same faces all the time so when you get an opportunity to meet and work with new people its always exciting.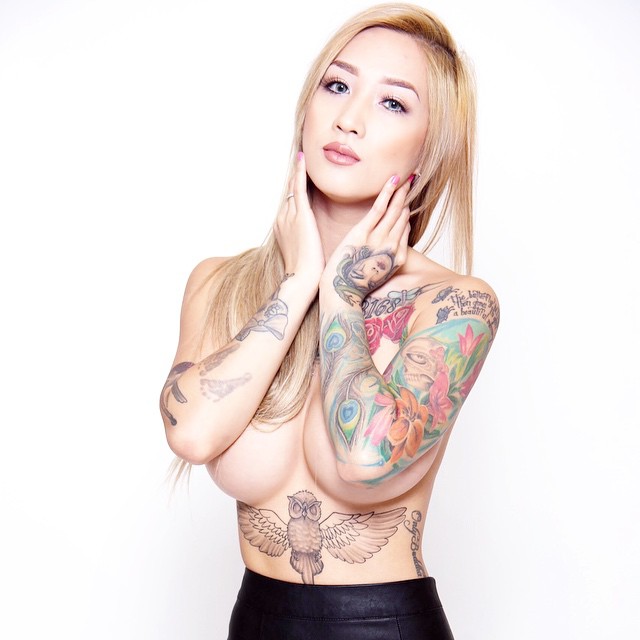 Get to know more of Kim Pham
Instagram: @kdpham220
Tumblr
You might also like
---
More from Asian Babes
---
3.1K
The city of Dallas is a major city, but not usually as glamorous as cities like L.A. or New York. …
6.1K
One of Boston's finest has just moved to LA. We got to shoot her and her super flexible body. Check …
3.7K
Kim Mi So is a former model that was nominated for Miss Maxim in 2014 and she dropped everything and …