Yes, she's Asian – and yes she is definitely hot. Jasmin Shojai is another beautiful model that was brought to our attention by our friends at King's Publishing. Check out her interview.
What is your ethnic background?
Half Iranian and half German
Walk us through your incredible journey to becoming an Australian Model.
To be honest it started off just as an inspiring model or model in training, to now a professional and internationally published cover model. And as of recent Australia's Top Glamour Model of 2017.
I can definitely say it's been such an amazing adventure, meeting all sorts of people, working with different professionals in the industry and gaining more and more experience as I progress through my career.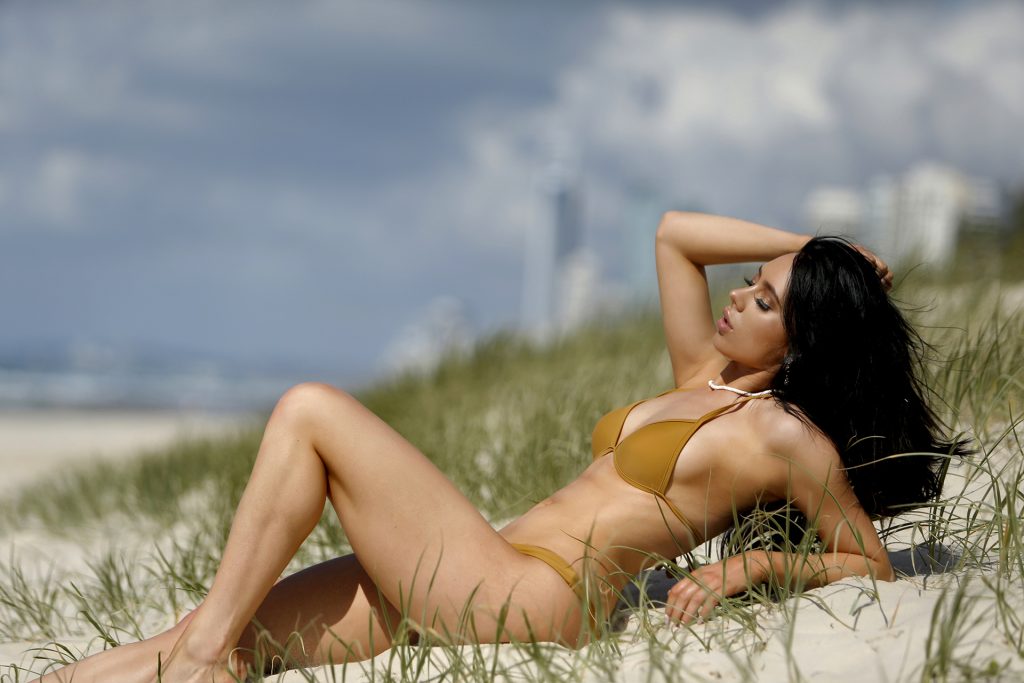 How long have you been modeling?
I have been modeling since October 2015 and never looked back. So it's been almost 2 years now
Introduce us to a day in your life?
It really depends on what day ha-ha
Usually, if I am having a photo-shoot day. I am getting ready for the shoot, if there is a HMUA, I usually go to them or they come to me before going to the set. It honestly depends because in some cases I have my hair and makeup was done on set, and sometimes the shoot location is the hotel location that I am staying at.
Every photo shoot, catwalk or video shoot is another amazing experience for me, I love what I do
If I am not modeling I am working as a Hairdresser in the salon I work at. Which is also a great and fun job for me?
Eventually, I do want to make modeling my full-time job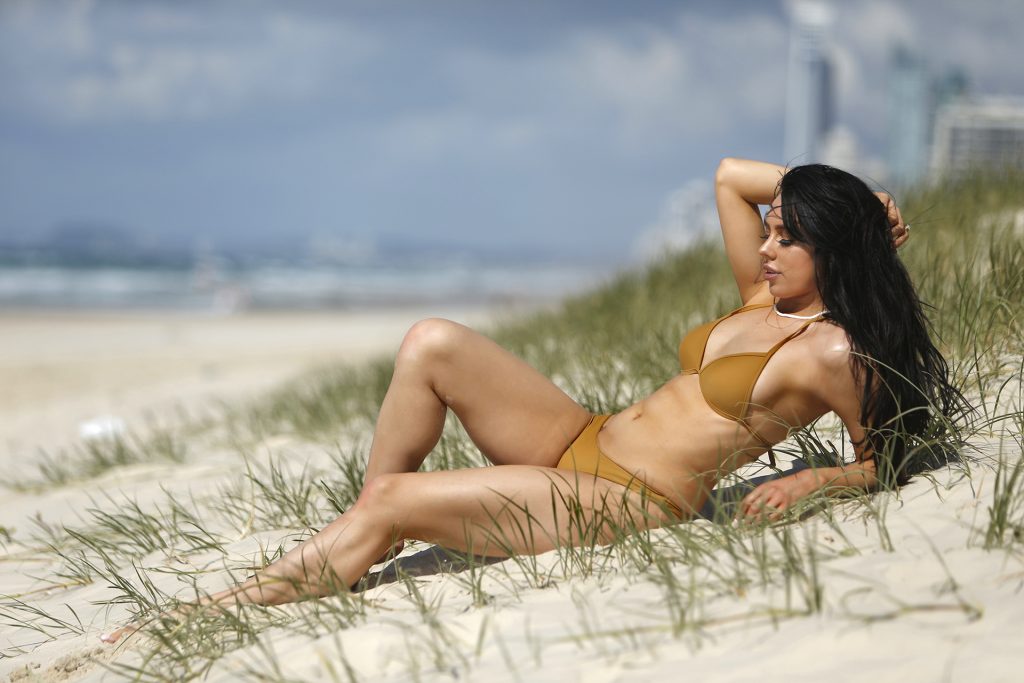 What magazines have you featured in?
Since July 2016 I have been featured in over 20 print and online publications.
Including but not limited to Celeb Riche Magazine, Conceited Magazine, BADD Magazine Online, RHK Magazine, Visual Magazine, Vanquish Magazine and much more
Do you take some special diet or have a strict menu that you follow to remain healthy and physically fit?
I would say it is slightly strict, besides my regular workout routine, I eat reasonably healthy.
I do allow treats in my diet, in proportion of course. Otherwise, I usually eat lean meats and foods high in protein and low in carbs.
And I drink a protein shake once a day for most days of the week.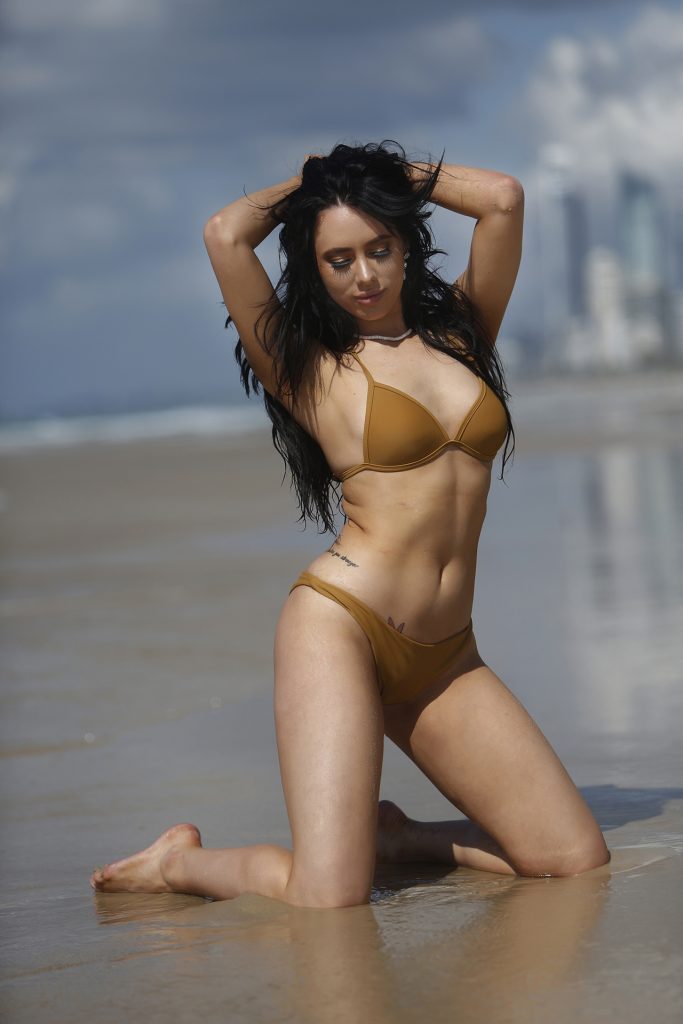 You won Australian top glamor model 2017 how did that feel and what was the process of the competition?
Does winning give you an advantage and what do you think you will gain from it?
Honestly when I first applied to be a part of the Australia's Top Glamour Models project I was really enthusiastic and deep down I really felt that I had the potential to be Australia's Top Glamour Model. Applications took place in mid-2016
About 17 models, including myself, were selected across Australia and photographed for the Australia's Top Glamour Models 2017 Calendar. We also had behind the scenes/introduction videos produced as a part of the project as well.
This year, about early April, public voting (from all over the world) started, so that's when the public had the opportunity to vote for their favorite model.
The judging panel also looked at other components like professionalism, publications and just the overall progress for every model
About a week or so after the public voting closed, I got a phone call to say that I had won the title. I was so overwhelmed and slightly shocked too
On May 21st they made the announcement to the public and it's been such an amazing boost of exposure ever since.
I have had a lot of opportunities and doors open in such a short space of time already. Allot of people have been congratulating me and quite a lot of industry professionals have approached me in the last few days
So I can definitely say it is such an honor to earn this title and it definitely has been very beneficial. I can definitely say that all my hard work has paid off.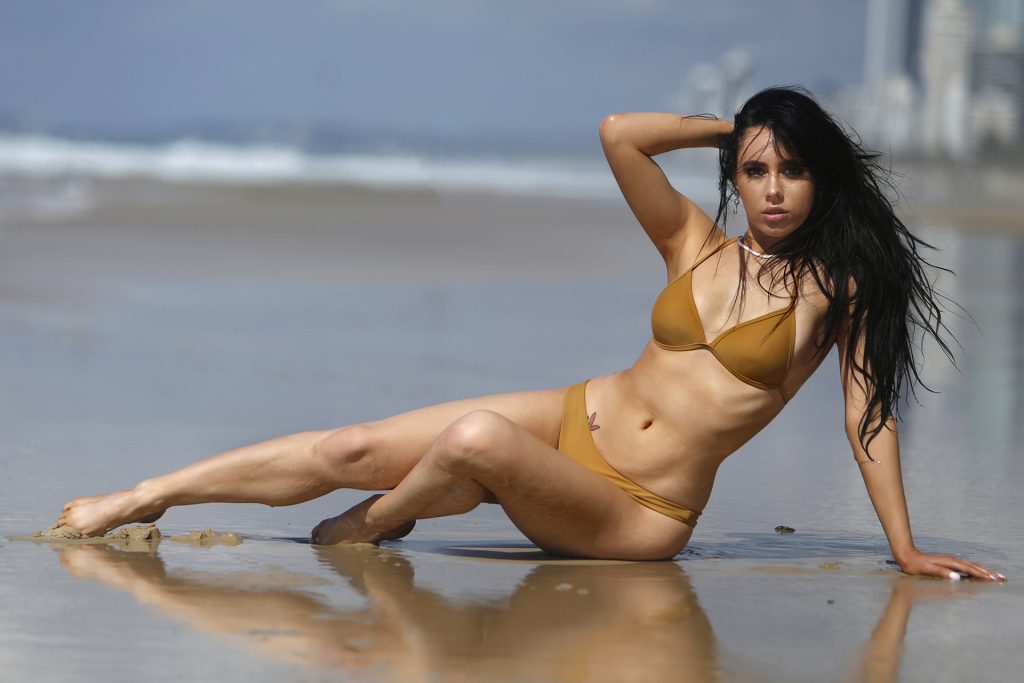 Why did you start modeling?
As I was growing up, as a little girl I really admired all the models I would see on TV and in magazines. They really inspired me. When I turned 17 that's when I realized that I really wanted to become a 'supermodel'. It wasn't until I was 21, after not really taking much interest in the studies/courses I did, that I took the initial step to do my very first professional photo-shoot.
And I can honestly say it was the best decision I ever made. I enjoyed my first photo-shoot so much I wanted to be there all day
And since then I never looked back and have pursued a career in modeling. Which honestly has worked out so well, it's all I could have ever asked for? I really enjoy what I do now.
Who has been your greatest influence and motivator in your success in this field?
Besides watching all the supermodels on TV as a little girl, models like Gigi Hadid and Kendal Jenner really are really good inspirations to look at.
That's what I do sometimes, I read through my favorite magazines or look on the Internet, and I really get inspired by the things I see.
My passion and love for modeling has really driven me and helped me come this far.
I suppose what I mean is when you really love something and it means a lot to you, you will really work hard for it.
My manager has probably been the most supportive and motivating person in my life when it comes to my career. I can definitely say I wouldn't have made it this far without his support.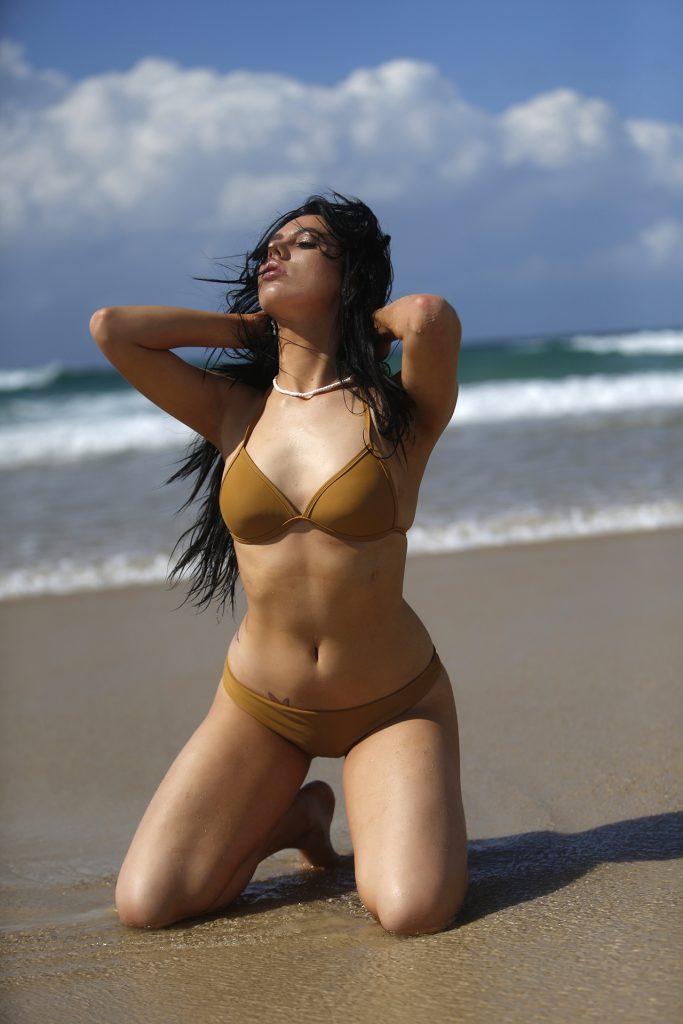 You have featured in several top magazines. What are your Top 5 Tips to rock a photoshoot?
To be honest different things help different people. I would definitely say, firstly don't be afraid to over express yourself, really get into the mood of the shoot
Secondly, if music helps you move and pose naturally, see if you can have music playing in the background. If not sometimes having your favorite song in your head, helps you relax and not be 'stiff' during the shoot.
Where possible also bring someone mature and responsible with you. That way, it can sometimes make you feel more comfortable when you have someone you know there on set. Mothers, Fathers or parental guardians probably not, unless you are under 18 of course. I would definitely advise this for beginner models because sometimes bringing a friend or partner with you can make you feel more comfortable.
Always have something to eat or drink, or both before a photo-shoot. You don't have to eat a huge a meal but you definitely need to have a good amount of energy and be awake for a photo-shoot. Having an empty stomach can potentially put you in a bad mood too.
Lastly and this definitely is an important tip. I could talk all day about posing and facial expressions with the experience I have as well as all the workshops I have done.
But I do always suggest 'open spaces' and 'opposite angles' in your posing. It basically means when you pose leave gaps or open spaces, it makes your body appear slimmer. You can create very interesting poses and shapes by the way you position your arms, your legs, your back and your whole body. Opposite angles are basically when one body part leans one way, other parts lean the opposite way. Again it creates an interesting shape and appealing effect. I would advise any beginner model reading this, to look through magazines and observe closely how the model is posing.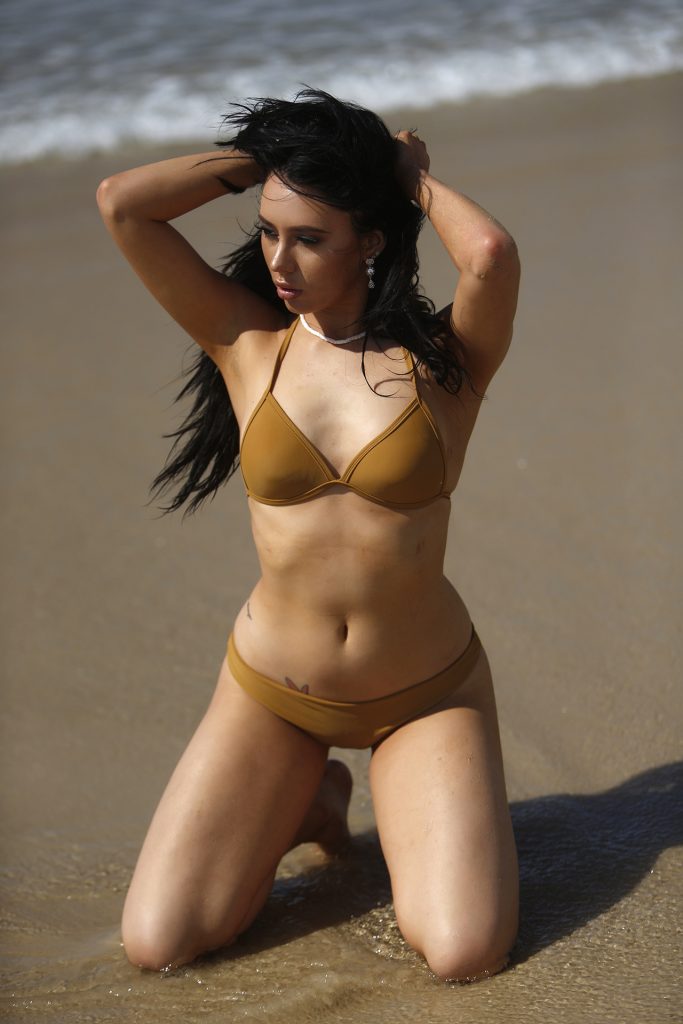 What new projects are you working on currently?
I am working on quite a lot of projects at the moment. Very soon I am modeling for a Fashion Editorial photoshoot/video which I am very excited about.
At the same time, I am working with several photographers this coming month for magazine submissions. I will also be collaborating with some brands for some of these upcoming photoshoots too.
What did you do for your first job?
My first job was working as an assistant/helper at a Hairdressing Salon.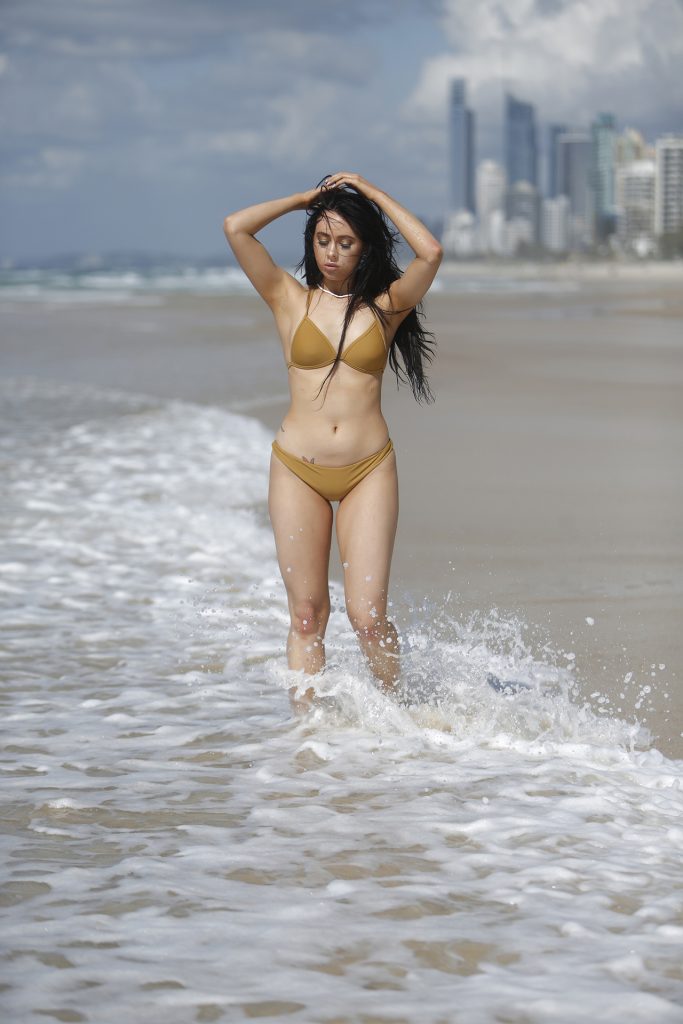 What do you wish to say about the website Amped Asia?
I am really excited to be published in Amped Asia. They truly have amazing content and I am so honored to be a part of it

Social media links
Facebook
Instagram
Youtube
Twitter
You might also like
---
More from Asian Babes
---
3.6K
The city of Dallas is a major city, but not usually as glamorous as cities like L.A. or New York. …
6.5K
One of Boston's finest has just moved to LA. We got to shoot her and her super flexible body. Check …
4.0K
Kim Mi So is a former model that was nominated for Miss Maxim in 2014 and she dropped everything and …