In Japan there has been a long standing tradition of Love Hotels to cater your every carnal need.

People like to have sex, that's a fact. Thus if obstacles to having the amount of sex desired are presented, human nature is to find a way around them. Japanese love hotels are one such adaptation. In essence, a love hotel is a place to go strictly for having sex in private. They have been around in Japan for decades and have created quite a booming, and fascinating, industry.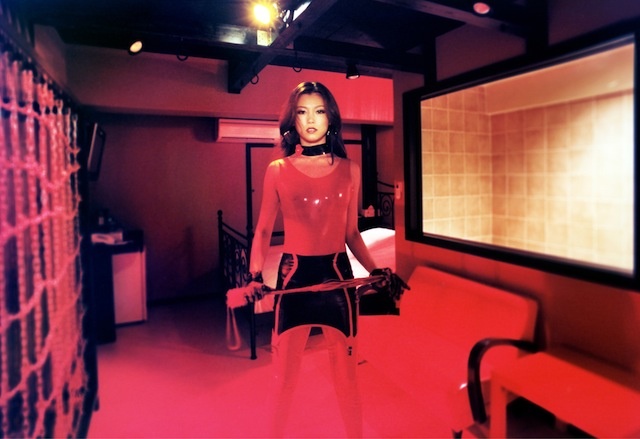 Anyone that has ever been to Tokyo or Osaka (Japan's two largest cities) knows there is an astounding number of people, basically living on top of each other. If that's not enough of a turn off, the living areas are very small and the walls are often very thin. It is not uncommon in Japan for entire families to live in two bedroom apartments that are less than 600 square feet. If you are a couple with kids, try having sex in that! Even if you are a couple without kids, try having sex when you can even sometimes hear your neighbors' dinner conversations. In these situations, love hotels offer the perfect solution for horny couples! Furthermore, the love hotels are usually close to train stations or major city centers thus make for an ideal and convenient place to go for a hook up after a night of drinking, clubbing, drinking, or even meeting a hot guy or girl at a business meeting.
Love hotels are extremely discreet thus even for the sexually shy, there is very little hesitation in visiting them. Many are completely automated for getting a room and even those that are staffed always have a window covering the staff so that only their hands are visible for payment. Usually the rooms are rented on a per-hour or per-three-hour basis during the day, but in the evening most are available for overnight rental. The standard rate from my memory is about $30-$60 for three hours, and about double for overnight rental, depending on which district.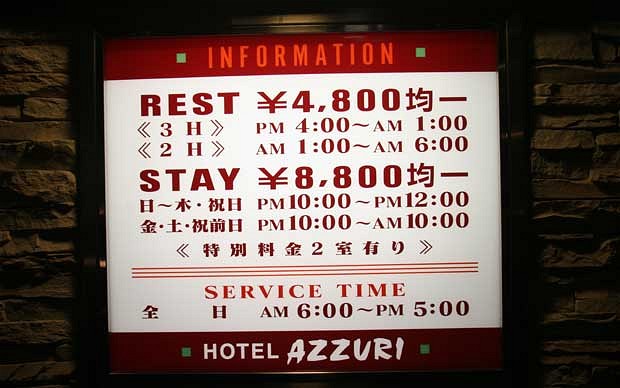 Besides being extremely convenient and discreet, love hotels are very sexually stimulating. Many hotels have themes – there are some with bondage rooms, some with mirrors on the ceilings and all around the room, some with underwater themes, some with dungeons, some with anime characters, and some with mini-hot springs inside of the room! The list of possible themes is endless.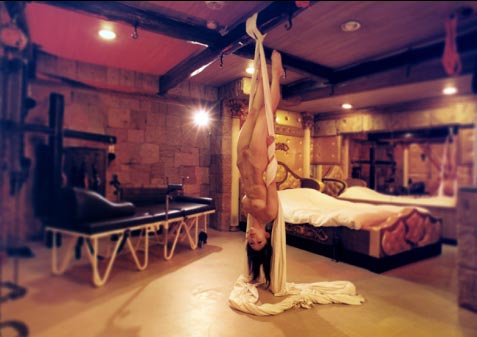 Now, some of you may be wondering about the cleanliness of these sex paradises, especially with the idea of cheap whore motels in America in the back of your minds. Well, there is no need to worry (at least for most of them and definitely for the ones I visited), because they are extremely clean. After a couple's time is up in the room, there are professional cleaning staff who change the sheets, scrub everything down, and are very detailed – this is just part of Japanese culture. If you have ever been to Japan you know that cleanliness is a mainstream theme and practice almost everywhere you go.
If you ever find yourself in Japan, I highly recommend the love hotel experience!
More from Asian Babes
---
1.8K
Another photoshoot by Jeff Fernandez, one of our resident Amped Asia photographers. Christine Luu is a hottie with a body, …
4.0K
The city of Dallas is a major city, but not usually as glamorous as cities like L.A. or New York. …
6.8K
One of Boston's finest has just moved to LA. We got to shoot her and her super flexible body. Check …