These new front zipper swimsuits have cause Japanese fans on Twitter to create fan made booby art.

Now frankly we all know that these swimsuits are intended more for looks than for swimming performance. The whole swimsuit fetish in general is more about shaving off clothing material to show your skin than shaving off seconds on your record to show your coach. Therefore it really isn't that shocking that a company named REALISE created this type of swimsuit, nor is it shocking that it's demanded by swimsuit fetishists out there.
WHAT IS SHOCKING is the amount of fan made "art" inspired by REALISE's new product in Japan. When REALISE posted the official Tweet showing of their new goods, it was only mere hours later that fans began blowing up REALISE's Twitter feed with what seemed like a new Renaissance era of fetish swimwear inspired art based on the new swimsuit. Like these pretty much NSFW images, prepared to be fired if you are looking at these anywhere near work and don't say we didn't warn you: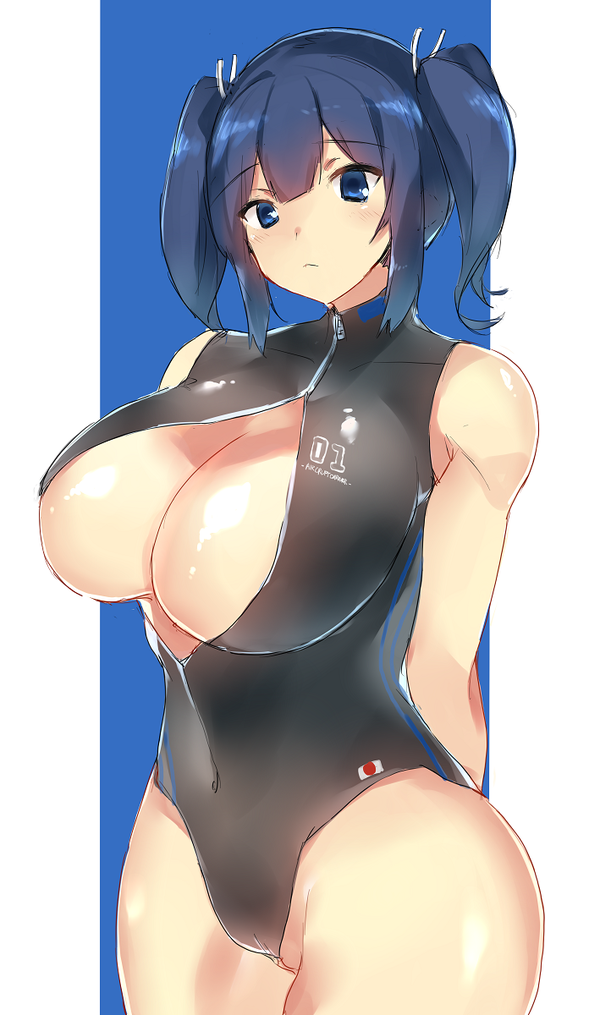 Now keep in mind these are just the fan art submissions we felt COMFORTABLE to show you. Most of them as you would imagine a fetish from Japan would be, are Chris Henson level alarming. So much so we felt the need to take one long hard shower where we thought about our life choices and contemplating returning to finish med school after researching this story. I mean seriously did you see that one pic above that had some girl with a green hat and garden hose. WTF JAPAN IS WRONG WITH YOU?!!?
Anyway…
If you wanted to pic one of these swimsuits up, unfortunately they already completely sold out, but you can follow them on their Twitter for details on when a new crop of swimsuits arrives. The front zipper suit costs 12,960 yen ($107) so you can save up until then or just keep sending them some creepy fan made booby art until they send you a suit to stop.
Source: Gameover
More from Asian Babes
---
3.5K
The city of Dallas is a major city, but not usually as glamorous as cities like L.A. or New York. …
6.4K
One of Boston's finest has just moved to LA. We got to shoot her and her super flexible body. Check …
4.0K
Kim Mi So is a former model that was nominated for Miss Maxim in 2014 and she dropped everything and …