China is known for its knockoffs. So it's not surprising that they would try to make a clone of Hooters (to their defense, there are plenty of clones already in the US).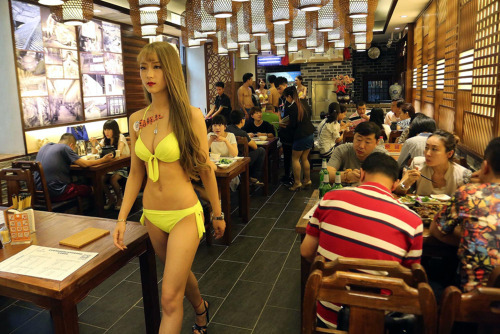 Daoxianji is a Chinese porridge restaurant that makes their wait-staff wear bikinis to serve their customers (remind anyone of the coffee shops in the OC?). The funny part though is that the male wait-staff are wearing swimwear as well.
The restaurant is located at Shenyang, the capital of North Eastern China's Liaoning Province.
It didn't start like this though. The original business plan wasn't to be a Hooters-style restaurant. However, after the change the sales went through the roof and the idea stuck.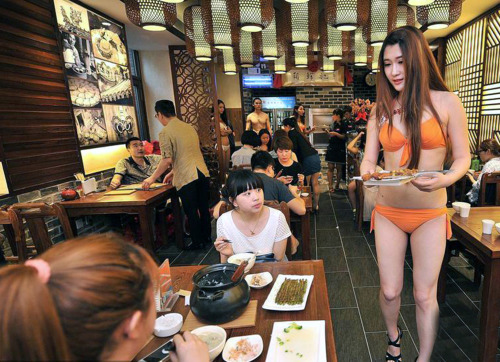 No idea comes without critics, though. There have been some angry customers since the change, many of whom mention that the restaurant gives the wrong idea to young men and women.
The restaurant claims it isn't sexist, since both the male and female waitstaff wear the scantily-clad outfits.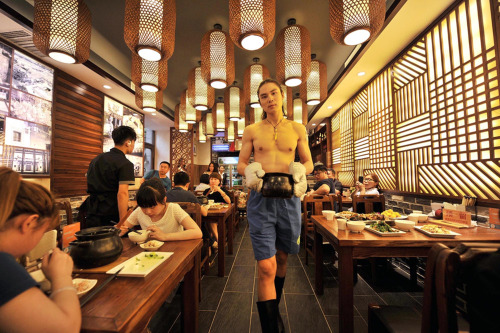 Source: Anthony Pearce Blog
You might also like
---
More from Asian Babes
---
1.8K
Another photoshoot by Jeff Fernandez, one of our resident Amped Asia photographers. Christine Luu is a hottie with a body, …
3.9K
The city of Dallas is a major city, but not usually as glamorous as cities like L.A. or New York. …
6.7K
One of Boston's finest has just moved to LA. We got to shoot her and her super flexible body. Check …