The Philippines has given us perhaps the most artery clogging food we could have ever imagined. Read on to find out more.
There must be something in the air over in Asia, how else could you explain yet another country combining fried chicken with pizza?
Don't get us wrong we love us some fried chicken and we love us some pizza, but combined together? Well move over Hong Kong there is a new fried chicken pizza sheriff in town and it's from the Philippines!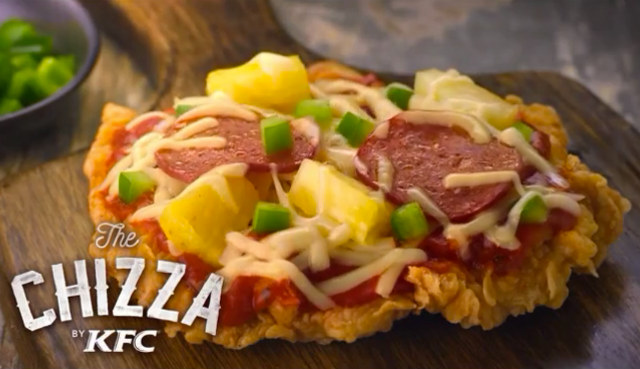 The "Chizza" is a new product being offered by KFC in the Philippines that combines the finger licking fried chicken skin from the Colonel with pizza toppings to create a makeshift individual sized pizza.
We are not sure what to make of this gastronomical Frankenstein. Is it a monstrosity or a misunderstood creation searching for acceptance? Maybe this jazzy commercial will help us decide!

Definitely monstrosity. A delicious monstrosity. But either way there you have it, KFC's new Chizza. It may seem a bit odd, but considering that YUM! Brands Inc. owns both KFC and Pizza Hut among its many fast food properties this could just be fast food synergy working at its best. Or we are getting closer and closer to the Apocalypse.
More from Blog
---
1.8K
The Nintendo Switch has been revolutionary when it comes to portable gaming. It's been such huge demand since its debut …
The Summer 2018 Issue of Amped Asia is here! It's proving to be a super hot summer, and a lot …
4.2K
Kim Mi So is a former model that was nominated for Miss Maxim in 2014 and she dropped everything and …