A woman was found guilty of assault after attacking a police officer with her boobs. Read on to find out more.
A strange story is coming out of Hong Kong about a rather unprecedented incident. A 30 year old woman named Ng Lai-Ying was charged with assaulting an officer  with her breasts during a March 1st protest against parallel trading.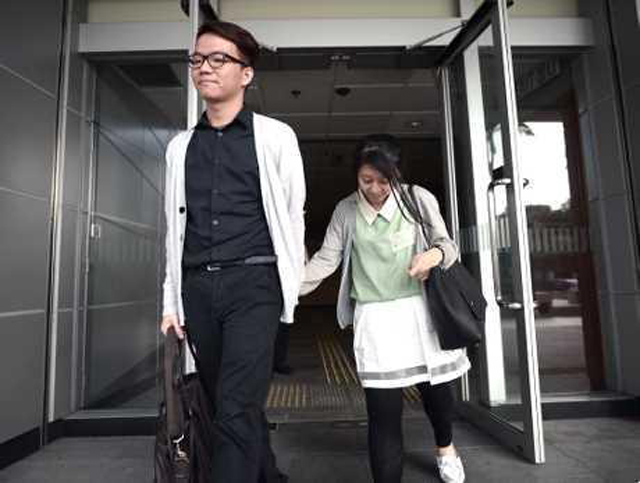 During the tumultuous protests in Yuen Long Ng along with three other protestors were accused of obstructing and resisting police officers.
Ng claims that during the protests Chief Inspector Chan grabbed Ng's breasts while reaching for her purse strap. Ng is claimed to have screamed "Indecent assault!" during the alleged incident.
Unfortunately for Ng, Chan and the Magistrate did not see it that way. Chan's defense claimed that Ng bumped into his arm with her breasts initiating the assault and that her claims were used to damage his reputation.
The Magistrate agreed further adding:
"You used your female identity to trump up the allegation that the officer had molested you."
Whether or not this is true, the Magistrate ultimately ruled in favor of Chan believing that the timing of Ng's complaints ultimately discredited her defense.
The Magistrate focused on the fact that Ng was suing for being pushed to the ground which caused her to bleed as opposed to sexual assault.
Whether this is the case or not, this case ultimately is historic for the pure fact that this is the first time we have ever heard of breasts used as weapons have been brought to the court system at such a high level.
More from Blog
---
1.8K
The Nintendo Switch has been revolutionary when it comes to portable gaming. It's been such huge demand since its debut …
The Summer 2018 Issue of Amped Asia is here! It's proving to be a super hot summer, and a lot …
4.2K
Kim Mi So is a former model that was nominated for Miss Maxim in 2014 and she dropped everything and …