Heather is a sexy import model with a fantasy set in the sky. This Boston gal finds men with masculine shoulders an attention getter. In our interview with Heather, find out what guys wear that that attracts women and her advice about dating.
What is your ethnicity and where do you reside?
I am a mix of Vietnamese/Chinese and currently I live in Boston, Massachusetts.
How did you start modeling and why did you do it?
I started modeling after I had gone to a few car shows with my uncle. I really looked up to those models and thought- "I wish I could be just as beautiful as them…" So why not? I started modeling because I just loved the car show atmosphere. I think what I loved most about those models was the confidence they had when they hit the stage. They seemed fearless and to me, it makes them all the more sexy.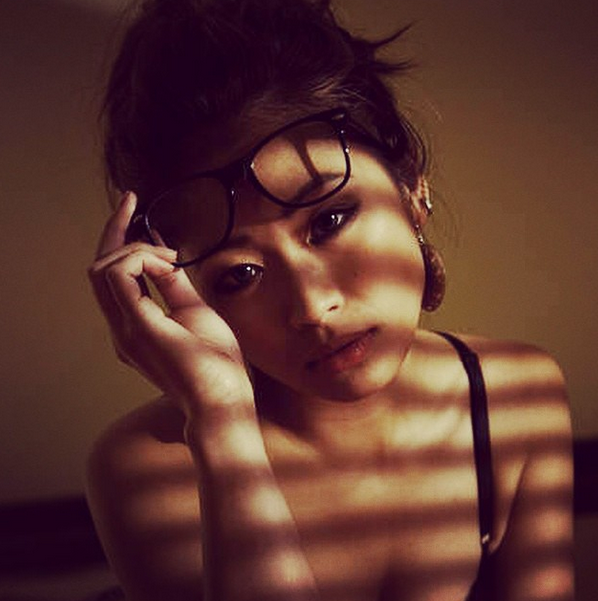 What is something "naughty" you want to do before you die?
I'd like to fly on a private jet and get cozy with my guy. I had always fantasized about it. Making love on a private jet above the clouds with some nice music and wine. Maybe wild and crazy or perhaps slow and romantic. I'm not sure how naughty that is but I definitely have to do it before I die.
Are you single or taken?
Currently taken.
What was the thing that attracted you to him at first?
At first, I was attracted to his dimples because his smile was to die for — and his eyes were also a plus. They were a soft hazel which I couldn't take my eyes off of. We went out on our date with no intentions on anything becoming more than it was but then it just happened when least expected.  I just melt when it comes to guys with great smiles and personalities.
Do you prefer Asian guys or does it not matter?
I love Asian guys, but overall I don't think it really matters. If you can scoop up my heart and win me over, what's more to say? Just have a killer smile, nice masculine shoulders, and a good sense of humor.
What's one thing guys should WEAR that catches your attention or you think looks hot?
Definitely a guy wearing a nice button up shirt and tie or even tailored suit. Something about that seems so irresistible. It makes me just want to throw him down and tear it off.
What do you think guys are doing wrong in terms of dating?
A big thing I find is when guys are overly cocky. Being confident is one thing, but I wouldn't want to hear a guy flattering himself all night. It can be a really big turn off. Especially when they try to bribe me with all the materialistic things they have. Another big thing guys do wrong in terms of dating is definitely if they pretend they're into you, when it's evident that they just want to get you into bed.
In what circumstance do you think you would have a one night stand?
I wouldn't necessarily have a one night stand. I want to be faithful to one guy and make him my everything. Tie him down and love him in every way possible.
Which girl could turn you into a lesbian?
I love guys too much to be a lesbian… Although, Ashley Vee is pretty hot ;)
What is the sexiest part on your body?
I would think my butt is the sexiest part of my body.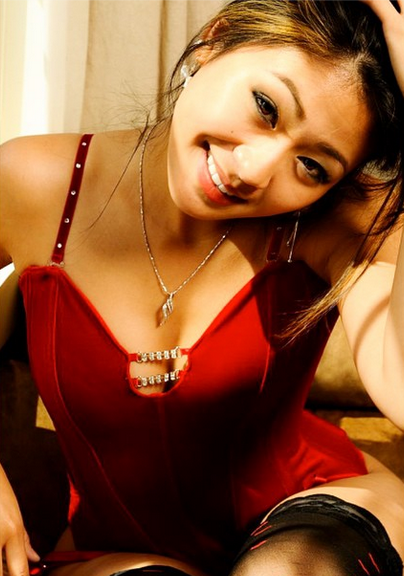 Have you ever given out your number at one of those import model events to a fan?
Yes I did and I will not being doing that again. I gave my number out to a fan who said he owns a business and would like me to be the main promoter after reviewing his website. Next thing I know I have guys calling and texting me with pictures of their privates. No thank you! I love my fans and thank them for all the love but I won't be doing that again!
Check out more of Heather Le:
Instagram: @heatherlovele
Facebook: Heather's Facebook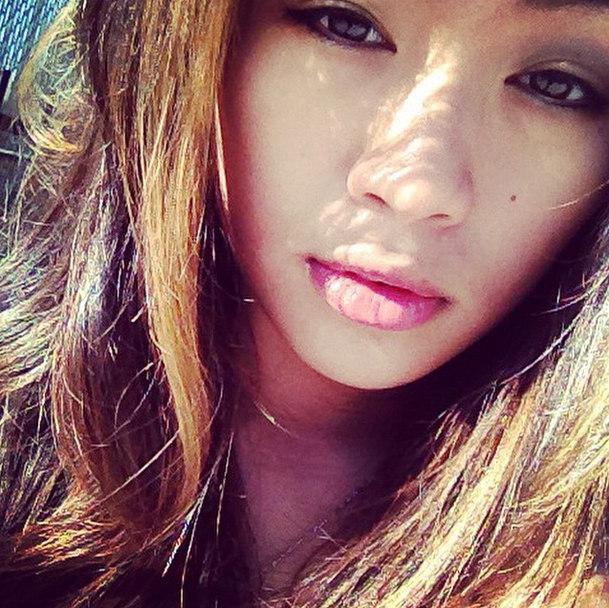 You might also like
---
More from Asian Babes
---
1.7K
Another photoshoot by Jeff Fernandez, one of our resident Amped Asia photographers. Christine Luu is a hottie with a body, …
3.9K
The city of Dallas is a major city, but not usually as glamorous as cities like L.A. or New York. …
6.7K
One of Boston's finest has just moved to LA. We got to shoot her and her super flexible body. Check …