There's playas and then there's this guy who tricked 15 girls half his age to date him at once and give him thousands of dollars. Read on to find out more.
They often say "Don't hate the playa, hate the game." Well tell that to 15 girls from China that were duped by the game of a 41 year old jobless divorcee that convinced them he was 28 year old CEO with master degrees from China's top leading universities.
Tian Fu-Sheng from Hubei, China tricked 15 girls on the popular Chinese social media site QQ that he was there knight in shining armor. So much so many of the women he tricked even visited him at his Beijing farmhouse for sexual encounters.
We are no experts but our first tips that this man wasn't 28 or a CEO would have been 1) Look at him and 2) He lives in a farm in Beijing.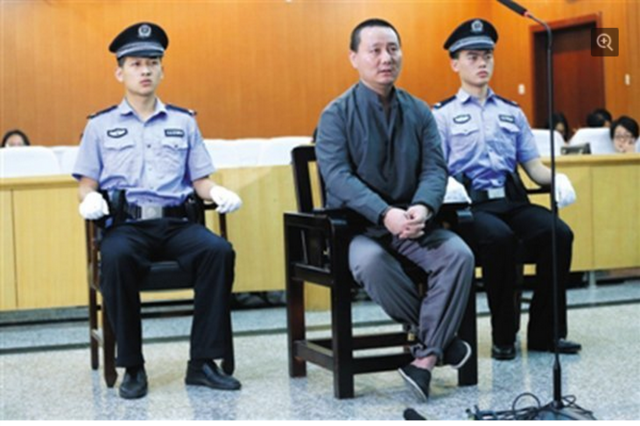 Nevertheless 8 of these poor girls gave Tian a total of 354,000 RMB (about $57,000) over the course of 4 years and another giving him nearly 200,000 RMB (about $32,000) alone.
Tian claims these monetary gifts were given to him by his many girlfriends willingly and without the expectation for return. However unsurprisingly his victims believe otherwise.
Many of the women he preyed upon had never actually dated anyone in the past. This combination of naivety mixed with Tian's silver tongue led many of his victims to fall for his trap.
One of his girlfriends surname Ma stated:
"If you didn't lend him money, he'd make you feel like you were being a bad girlfriend."
Another even claimed that after being impregnated with Tian's child, he refused to pay the cost for an abortion.
Tian's manipulations may seem incredibly apparent to most with common sense however love does seem to blind many of us, including Tian's many girlfriends. In fact in order to string them along, Tian would even pay back partial sums of the money given to him to win back their trust. A scheme that even Bernie Madoff would approve.
What did Tian do with all the money you ask? Well instead of using it for the terminally ill mother or new business he claimed to be starting, instead this would be CEO used it to pay debts, eat, party, gamble, and buy cars.
Currently he is on trial in Beijing and facing many counts of fraud. Let this be a lesson to any would be online daters out there, make sure to fact check and go dutch on all expenses until you figure out who you are dating.
You might also like
---
More from Blog
---
1.8K
The Nintendo Switch has been revolutionary when it comes to portable gaming. It's been such huge demand since its debut …
The Summer 2018 Issue of Amped Asia is here! It's proving to be a super hot summer, and a lot …
4.2K
Kim Mi So is a former model that was nominated for Miss Maxim in 2014 and she dropped everything and …