Lily May Mac is an Australian Filipina model with over 3 million followers on Instagram.  Her social media following contributed to her popularity, where she was able to collaborate with brands and soon launched her own makeup collections.
If someone becomes famous, there will inevitably be people who will dig up their past (or well, the ones publicly posted).  Unfortunately for Mac, her old tweets, supposedly at the ages of 16-18, showed her distaste in Asian men and her love for anything western.
Not only does she discriminate against Asian men, but she discriminates against her true identity as a Filipina.  She goes by Lily May Mac, but her birth name is Lily May Macapinlac, and she is pure Filipino.  Rumors surfaced the internet, claiming that she changed her appearance to look more "white", such as lip fillers, eyelid surgery, rhinoplasty, and bleaching her skin color.  To debunk the rumor of having lip fillers, she posted a picture with a caption "… on a side note – I don't get lip fillers! Ever since I got braces my lips have tripled in size".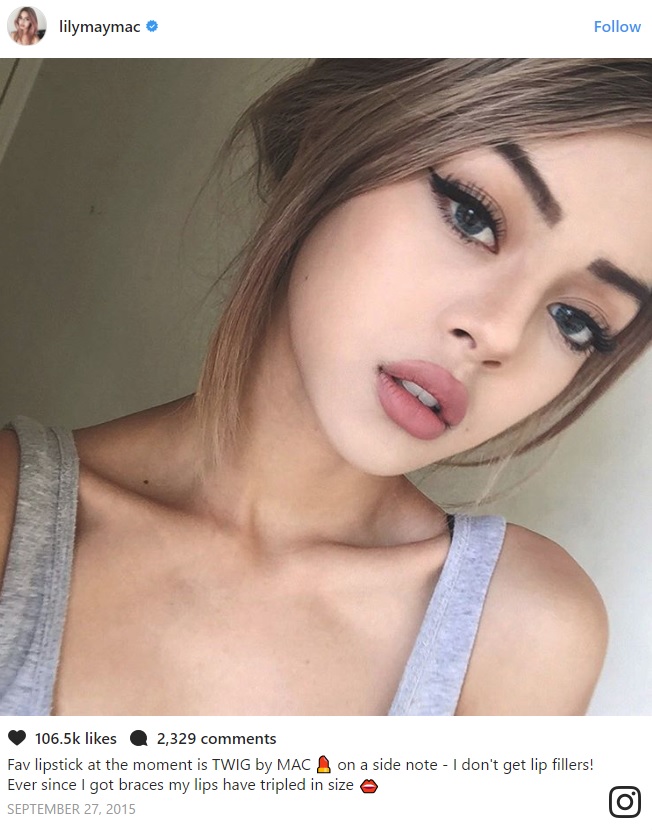 Her old tweets have resurfaced to the person she might still possibly be, but she continually defends herself:
Her mother confirms her rejection of her true identity, while under fire for criticizing Filipinos and answering questions regarding Lily's ethnicity:
"Yes, she's pure pinoy not really to be proud of cause of the mentality of the pinoy.  That's why we migrated to Australia," stated Elsie Ponio Macapinlac.
An uproar on her social medias, she responded:
(Source: NextShark)
You might also like
---
More from Blog
---
1.7K
The Nintendo Switch has been revolutionary when it comes to portable gaming. It's been such huge demand since its debut …
The Summer 2018 Issue of Amped Asia is here! It's proving to be a super hot summer, and a lot …
4.0K
Kim Mi So is a former model that was nominated for Miss Maxim in 2014 and she dropped everything and …