In Japan you have many ways to become famous, so if one method doesn't pan out then you have plan B and plan C.
Yonezawa Rumi was originally set with her plan A, which was to become a famous singer with the pop group AKB48, which is one of the most popular girl groups in Japan at the moment. They had sales of over $128 million in 2013. So in a lot of ways she was set to become decently famous.
Well unfortunately that didn't pan out. In 2012 pictures of her with some guy were circulated throughout the Internet. Japan HATES girls that aren't single, so obviously they had to remove her from the group.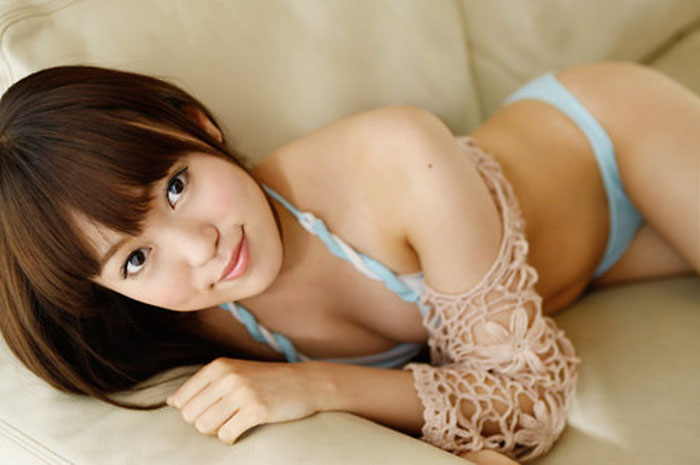 Plan B was to become an actress. That didn't work out. Acting is a hard profession and is extremely competitive.
So plan C is to become a porn star or JAV star (Japanese Adult Video) under the stage name Shirota Rika. She's already done a nude photo shoot and the video will be circulating all over the Internet shortly. To be honest, it's probably not a bad career move. She at least got featured on Amped Asia.
The adult photos can be found on AsianJunkie. (Click the NWS image links).
You might also like
---
More from Asian Babes
---
3.5K
The city of Dallas is a major city, but not usually as glamorous as cities like L.A. or New York. …
6.4K
One of Boston's finest has just moved to LA. We got to shoot her and her super flexible body. Check …
4.0K
Kim Mi So is a former model that was nominated for Miss Maxim in 2014 and she dropped everything and …